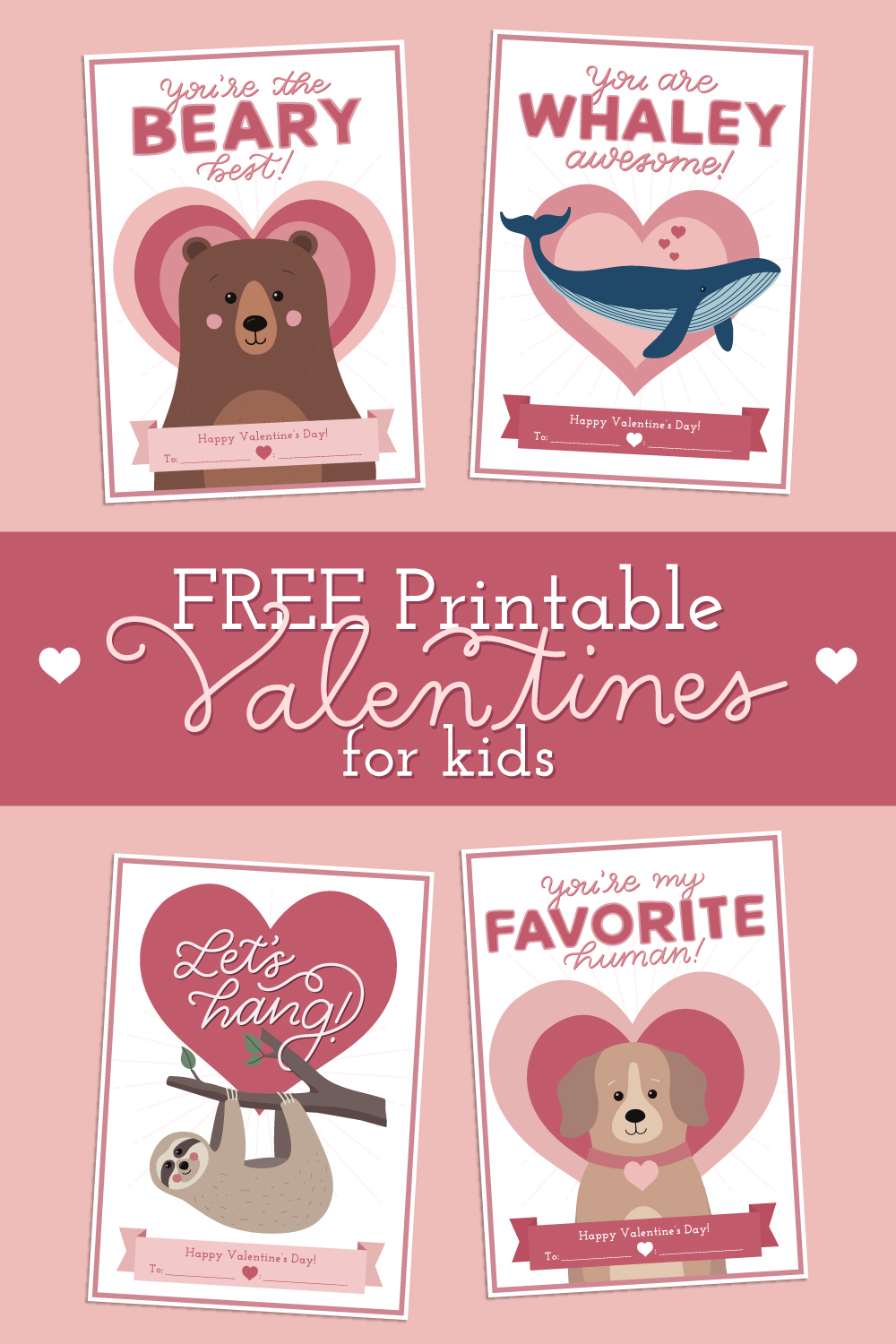 Valentine's Day is right around the corner. And while we all love receiving gifts, chocolate, and cards, it's also important to think about the valentines you're going to hand out to your loved ones.
But no need to stress out, running to the store the night before to find the perfect box of valentines.
Instead, simply print out these free valentines. Whether you're a parent looking for valentines your kids can hand out at school or you need valentines to give out to your kids, friends, or other family members, these will do the job.
Because no matter the age or gender of your recipients, who doesn't appreciate a good animal pun?