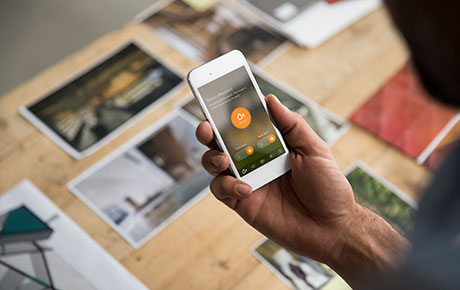 Mistakes happen, but they also give us the opportunity to learn valuable lessons moving forward. The best-case scenario, however, is when we can learn from someone else's mistakes because then the information we obtain is essentially knowledge that we get free of charge. While it is hard to go wrong when you purchase a complete Vivint home technology package to protect all you hold dear, there are two mistakes you want to avoid when it comes to getting and using your Vivint home technology. The first is not taking full advantage of Vivint bundling packages, which deliver quality smart hometechnology at extremely affordable rates, and the other mistake is not taking full advantage of the features that Vivint home technology has to offer.
More Is Better When You Bundle Vivint Home Technology
While Vivint has carved out a name for itself in the field of home and business security, they offer much more when it comes to delivering quality technology guaranteed to transform every aspect of your family's lives. From the Smart Protection package to the Smart Protect and Control to Smart Complete packages, each package lists an array of monitoring and security features that provide layered levels of protection with conveniences added to truly propel your smart home technology into the 21st century.
From door and window sensors to motion and smoke alarms, Vivint security equipment provides state-of-the-art home security solutions to protect you, your family, and your valuables. Additionally, a seven-inch Vivint Smart Hub panel, key fob, and Vivint yard sign put the finishing touches on home security and let intruders know that you are protected. That protection includes comprehensive 24/7x365 monitoring, event notification, live service, the Vivint app app, 24/7 technical support, and severe weather alerts, which are critical in storm- or tornado-plagued areas.
When signing up for the best home security system in the industry, it just makes sense to avoid the mistake of not getting the most for your money with Vivint's smart Internet solution. Combining faster speed with lower costs, Vivint's smart Internet delivers great performance at 50 Mbps.
Taking Advantage of Everything Vivint Home Technology Offers
It is roughly analogous to getting 100 channels on cable TV and watching only NBC all the time. With all the available features offered by Vivint home technology, it is easy to focus on one or two features and forget about the others. With ongoing tech support online, live, and on the phone 24/7x365, you will always have instant access to the information and support you need to use every aspect of your system fully.
Additional security features that should not be overlooked include doorbell videos, HD video recording, smart temperature controls, a garage door controller, and remote door access. Learning how to use this monitoring equipment and discovering all its possibilities are easy with the myriad of technical support that Vivint provides their customers to maximize their security and smart home technology.