Keeping your family safe and secure from break-ins, fires, and natural disasters is probably one of your biggest priorities. The good news is that with the availability of home alarm systems, gaining the peace of mind that your family is protected has never been easier.
Installing a home security system can help keep your family and home safe in case of intruders, a fire, a carbon monoxide leak, and even flooding. If you're considering investing in a home alarm system, you might be wondering how home alarm system sensors work and what it takes to maintain the sensors so the alert system doesn't malfunction.
The purpose of this guide is to give you the information you need to understand home alarm system sensors and how they work, how they provide security for your home and loved ones, and the basics of what you need to know to maintain home alarm system sensors.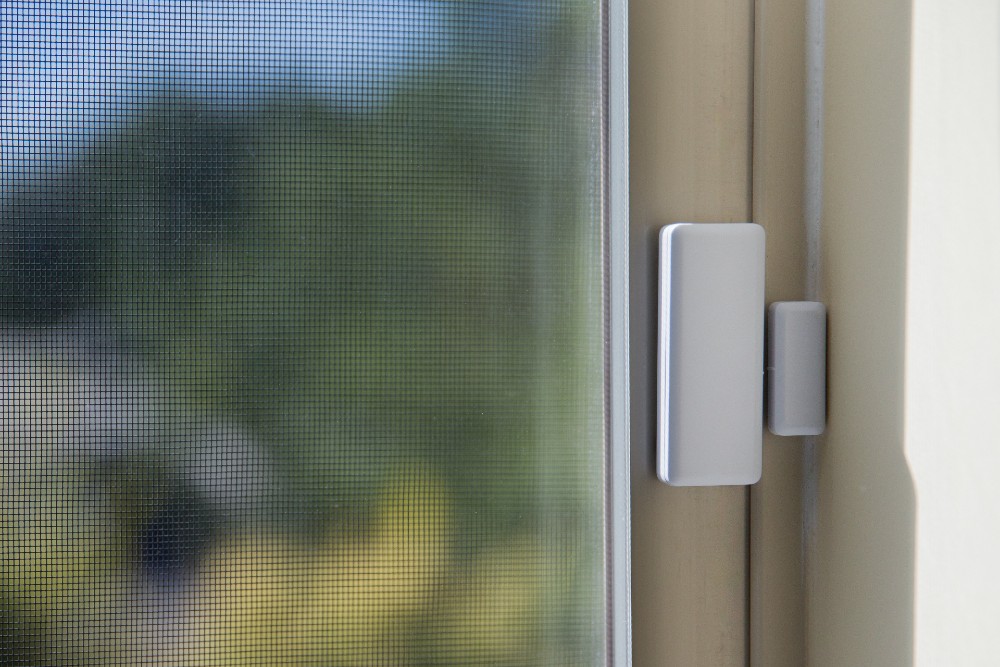 How do home alarm system sensors work?
Home alarm systems use a series of sensors that communicate what's happening in a particular area of your home. When a sensor is triggered, it sends a signal over radio frequencies or wires to a central hub like the Vivint Smart Hub—which is generally a small box or touch screen located in an easy-to-access area of your home. Often, this hub is mounted on a wall or placed on a countertop.
Once the hub receives the signal from a triggered sensor, it sounds an audible alarm while also notifying the homeowner (which is you) through text, phone call, or a Wi-Fi-enabled alert on a mobile app.
If you've opted for professional monitoring, the hub will also send an immediate notification to the outside agency through a telephone line or cell connection, and they'll try to contact or send help if they can't get a hold of you. They'll also confirm that it's not a false alarm.