Halloween is right around the corner!
While many of us think of dressing up and taking the kids trick-or-treating for Halloween, going door-to-door for treats is actually on the decline. The reasons for this vary, from safety concerns to CDC recommendations to inclement weather. Whatever the reason, more and more people are opting for alternate ways to celebrate Halloween—and Halloween parties are a popular way to celebrate for people of all ages.
Part of the fun of a Halloween party is setting the right mood, whether it's creepy and scary or cute and family-friendly, and what better way to do that than with Halloween-theme snacks?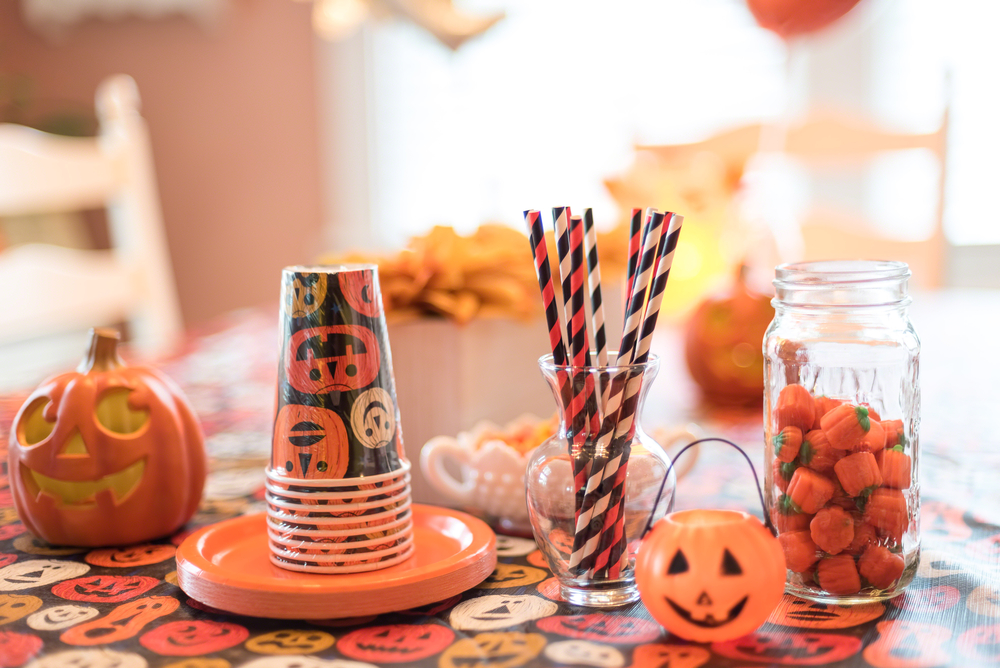 The best Halloween food ideas
Whether you're hosting a get-together or want to bring a treat to a party as a guest, these Halloween food ideas are sure to be a hit.
1. Spider web brownies
Looking for an easy dessert to whip up? Try these spider web brownies! All you need is a pan of brownies and a tube of white icing for a simple and tasty treat.
2. Devilish eggs
Deviled eggs take a new look with these festive roasted red pepper deviled eggs. Add some fake horns or a costume pitchfork to the table to make them even more devilish!
3. Halloween charcuterie
Who doesn't love a good charcuterie board? This party food staple gets a Halloween twist with a fun pumpkin shape. You can also make a sweet board filled with candy goodies.