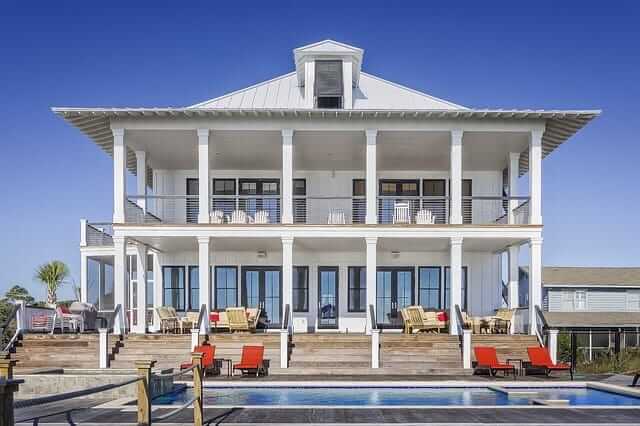 The holidays are here, and with the festivities comes many stressful situations, such as holiday shopping and crowded malls. With so much going on, home security is the last thing you want to worry about while out grabbing gifts. Fortunately, you'll have one less thing to stress about with smart home technology.
Keep the home secure
When you have smart locks installed in your home, you'll never worry about leaving your doors unlocked while out. Since these locks are designed to connect to your smartphone, you can lock them with the press of a button. If you have kids or a housekeeper, you no longer need to be home to greet them, as it's possible to create digital keys for every individual. These can be set to only work during specific periods throughout the day.
Always be in the know
By equipping your home with modern security cameras, you'll always have a handle on what's happening in your home, whether you're near or far. Rather than constantly checking a video feed while holiday shopping, many modern cameras have built-in motion detection so that as soon as something occurs, you'll receive an alert on your smartphone. Another fundamental tool for securing your home is a doorbell camera. Not only can you see who's at your door, but there's two-way communication to speak with them.
Make it the perfect temperature
Smart home technology is more than just a way to keep your family safe. It's useful for simplifying your life and helping you save money. The great thing about these devices is they're designed to work with your smartphone, so you have control your home's temperature from wherever you are. In addition to programming your thermostat on a set schedule, you can monitor it in real time. This way, you won't worry about coming back to a chilly home.
Know if a disaster happens
Comprehensive home monitoring systems are one of the most cost-effective ways to improve your home. Aside from alerting the authorities to potential burglaries, they trigger alerts if fires or flooding are detected. When you're home, you can receive assistance for medical emergencies, too.
Home automation technology today is designed to suit your needs. Rather than requiring hefty, upfront investments, you can choose whether to start small or go large. Get things going with something as simple as a doorbell camera or smart thermostat, or something more comprehensive, such as smart locks and security cameras. Smart home systems are designed to fit your lifestyle.
Discuss your home security options with a Vivint representative today.