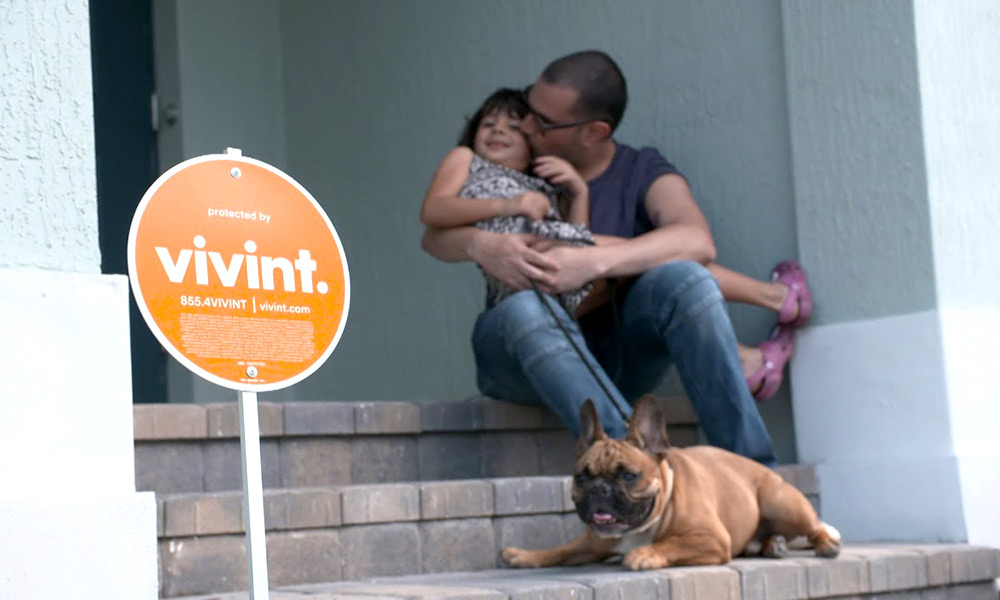 Designing Spaces on Lifetime and Vivint teamed up to show how easy it is to get the secure, automated home of the future and all the convenience that comes along with it. Today.
The scenario: You're a single parent, and you live alone with your young child. A babysitter arrives in the mornings as you rush to get to work. In the scramble to get on your way, you find that you inadvertently leave the garage open occasionally. Or maybe you forget to lock doors as you leave, or give the sitter final instructions.
You're gone all day at work and find yourself worrying about the safety and security of your home and the people in it. What do you do?
Finding a home security solution
Single dad Aharon Bettan found himself in this situation after moving into his new home with 6-year-old daughter Eliza.
While pondering his security conundrum, he noticed several Vivint signs in neighboring yards. So Aharon took a cue and gave Vivint a call. In return, he got a home visit and individualized consultation. Smart Home Pro Rick Evans made a house call to meet Aharon, assess his needs and set him up with a system.
Rick made sure Aharon got the security and peace of mind he wanted. And the ease and convenience of home automation were an added plus for a busy, single parent.