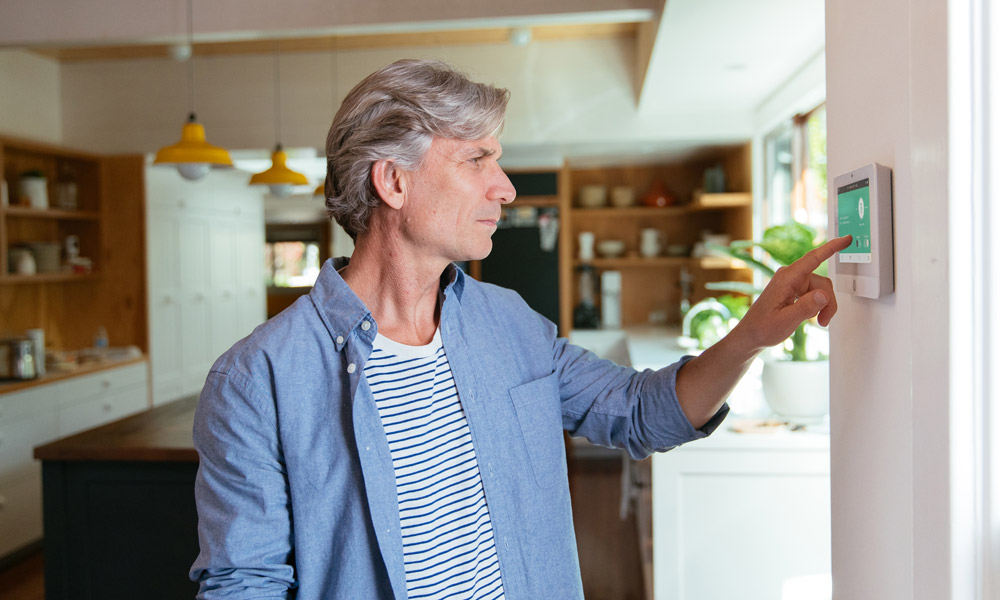 Today's home security systems do lot more than just scare away would-be intruders. You can use a smart home security system today simply to check in to see how things are going, to prevent a disaster before it happens, and even to save money on your electric bill. Here are a few things your alarm system can do for you, and some ways you can help your alarm system provide protection.
Things your system can do for you
Use it just to check in
Many home alarm systems today have live video capabilities. But that capability isn't just for emergencies! You can use it to check if your kids are doing their homework or to make sure your new dog isn't tearing up your living room. Some systems can even send alerts when someone leaves or enters, so you'll know exactly who's home.
Save money on your energy bill
Home security systems can use motion detection to tell whether you're at home, and adjust your smart thermostat and lights accordingly. No longer do you have to worry whether you turned everything off when you left. Some systems can even account for drastic changes in the weather.
Prevent water damage
A broken pipe can have devastating effects on a home. Early detection is crucial! Along with detecting smoke, some alarm systems can sense moisture and turn off the water if a leak is detected. Place one of these sensors under your sink or in your crawlspace, and you'll be notified of a leak almost immediately.
Things you can do for your system
Install smart locks
Your alarm system can detect if a door is opened, but you don't want to make it easy for thieves. Just about every homeowner has, at some point, left home without locking the door. If you install a smart lock, you can control your deadbolt remotely. You'll never leave your doors unlocked again!
Light the night
A home alarm will alert you if someone is trying to break into your home, but there's plenty you can do to deter a thief in the first place. For instance, have motion-activated lights installed around the perimeter of your home. There's a great chance that a light flipping on will drive an intruder away.
Don't Provide Hiding Spots
Many homeowners actually aid intruders without even knowing it. Make sure you're not providing a hiding spot like an open garage, an overgrown shrub, or a dark porch. Trim your landscaping and keep your garage locked at all times.
Stay smart
With today's technology, a lot of alarm systems work in conjunction with home automation. You can use this technology to control your lights and appliances. How does this help security? You can flip on a television to make it look like someone's at home, or make sure your home stays lit when you're away.