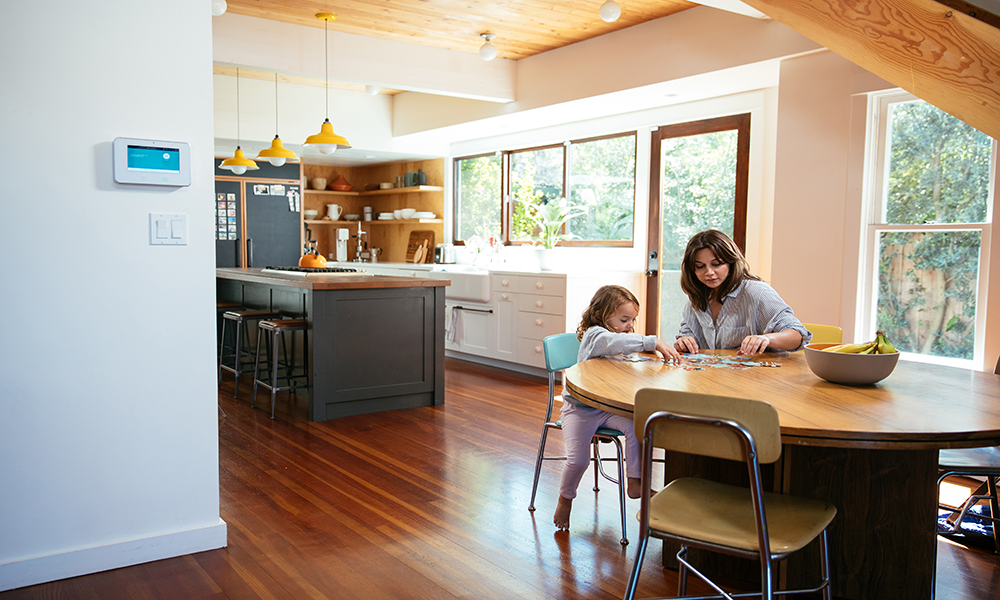 Two and a half years ago my husband and I purchased our first home. We bought our Florida mid-century modern home at a time when home values were really low and got a great deal. Since then we've been trying to slowly update features both big and small throughout the house with hopes of raising its value.
If you're planning on eventually selling your home, there are several things you can do to increase the value. Some may require more time and money than others, but all are nearly sure bets on improving your home value.
1. Update or remodel your kitchen
This is probably the first thing that comes to mind, right? Although kitchen remodels usually mean spending big bucks (think granite countertops and new stainless steel appliances), there are some updates that are more wallet-friendly. We focused on other improvements in our home, so we made only a few small changes to the kitchen like swapping out the sink faucet and replacing only the oldest and most unsightly appliances.
2. Update or remodel the bathroom(s)
This is probably the second thing you thought of too. Just like the kitchen, bathroom models typically equal the biggest return on investment. Although they can sometimes be costly, choose to update only the oldest things such as plumbing, sinks, and mirrors. Adding new, contemporary decorative touches has a big impact too!
3. Update outdated features of the home
After owning our home for about one week, we decided to replace the very dated wood wall paneling and popcorn ceiling in our den for new, slightly textured drywall walls and a more contemporary knock-down ceiling. We also added crown molding to match the rest of the home. Once completed this instantly made the home feel more modern and up-to-date. Some other dated features we replaced in our home were interior door handles, sink faucets, and ceiling fans.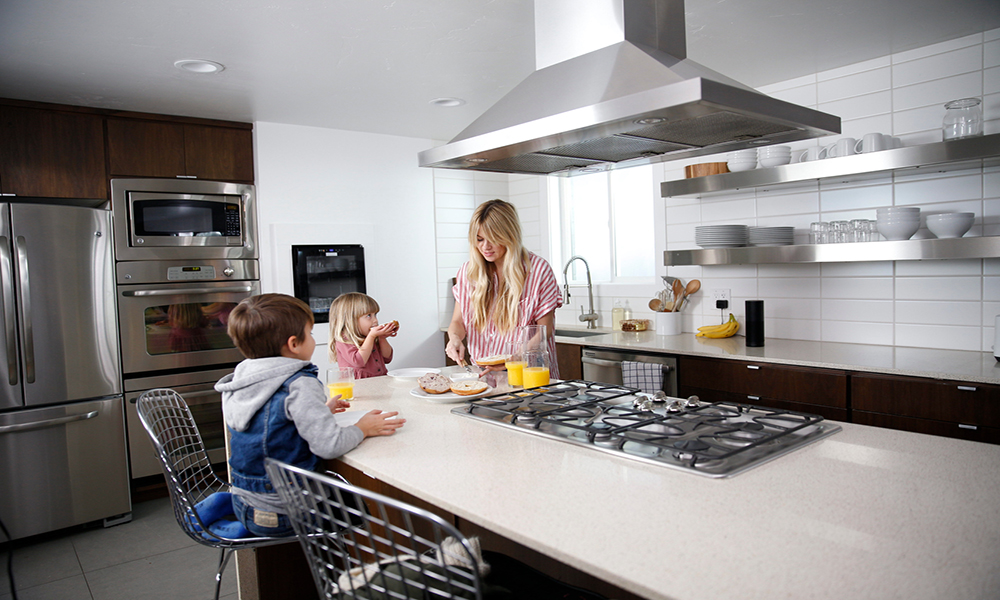 4. Brighten up your house with a fresh coat of paint
This is a very cost-effective and simple thing you can do to make your home look maintained and attractive. When we purchased our home, the living room was a dark cocoa brown color. We painted it a soft ivory color, and it instantly transformed the room and made it feel brighter and airier. The same goes for the outside, too. If there is paint peeling on the exterior, chip it away and apply a fresh coat of paint.
5. Get your home inspected
There may be some features of your home that may need to be replaced or repaired right away. By getting your home inspected, you can ensure that everything is up to code and working properly.
6. Make your home more energy efficient
If you have the original wooden or metal frame windows, replace them with modern energy efficient ones. This will help reduce the heating and cooling costs and update the look of your home. The same goes for kitchen appliances and washers and dryers. You can significantly reduce your electric or gas costs by replacing them with newer models. Check with your local electric or gas company for more tips on making your home greener.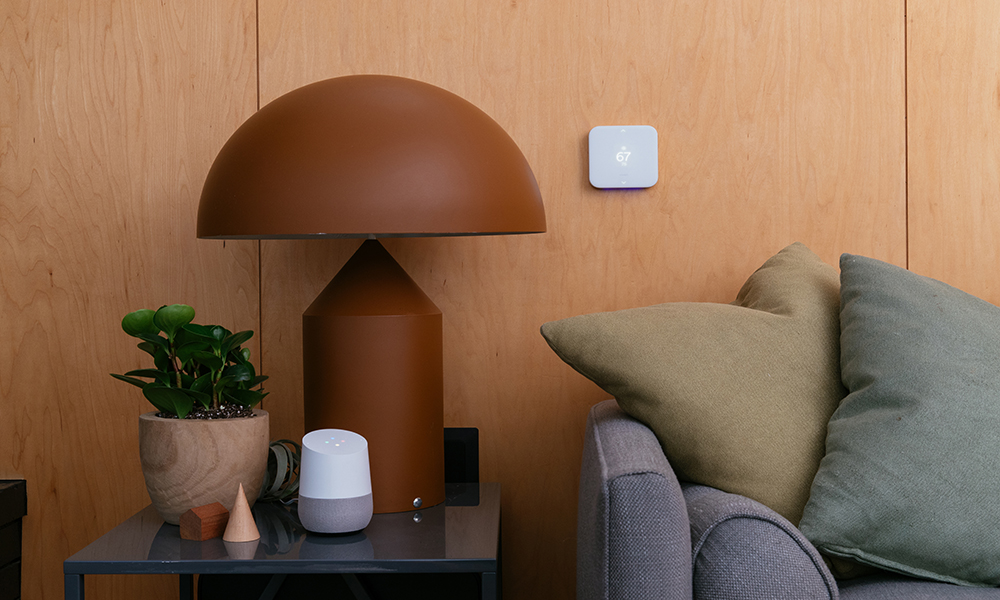 7. Update landscaping
One way to increase the value and curb appeal is to update the landscaping. When we purchased our home, our backyard was a mix of gravel and overgrown weeds. We had a large paver patio and sod installed, and it has completely transformed our outdoor space! You can also plant drought-tolerant plants. This will help you save on water costs and make your home attractive for future homebuyers. Everyone loves a beautiful yard that is also virtually maintenance free!
8. Replace or repair stained or torn carpet
Often carpet stains can be removed with a deep cleaning, but sometimes it's best to just replace or repair very soiled areas. New carpet can instantly freshen up a space.