Home Security Systems
Summerset, South Dakota
Vivint Summerset
Service Area
24/7
Monitoring

Custom
System

Professional
Installation
Call us today!

Mon-Fri 6am-11pm MT
Saturday 9am-9pm MT
Sunday 7am-9pm MT
844.481.8630
Surrounding cities we protect
See security options unique to
your home.
Residence Type
Choose one
Doors & Windows
Choose any
A Vivint Smart Home Pro will contact you within 24 hours. Or skip the form and call now: 844.481.8630.
Combine products for even more benefits

Outdoor Camera Pro

Doorbell Camera Pro
Smart Locks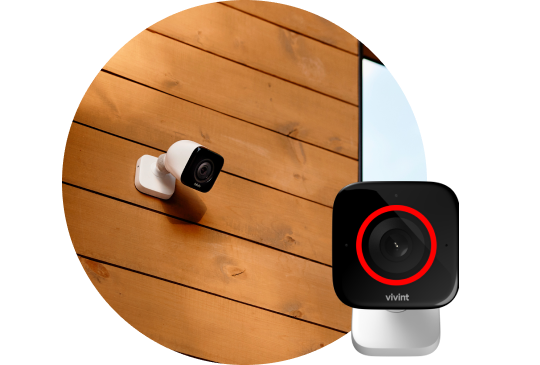 See outside
Protect your property with a camera that actively deters lurkers with light and sound and sends you notifications so you always know what's happening outside your home.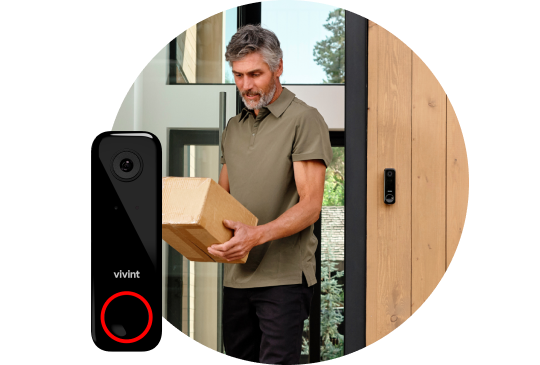 A more secure front door
With the Vivint Doorbell Camera Pro and Smart Locks you can answer the door, let visitors in, and lock up when they leave—from anywhere.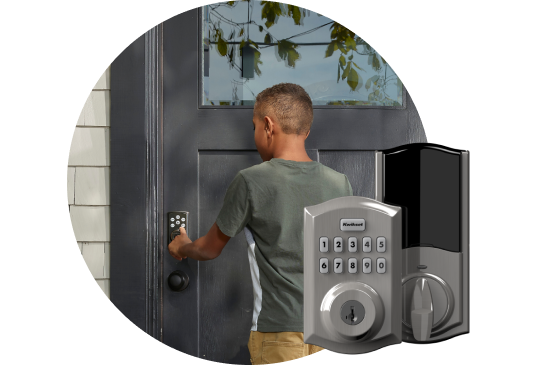 Never carry keys again
Lock up with the press of a button or right from the Vivint app. With smart locks, you can set your system to arm when you lock the door, and know who's coming and going with unique access codes. Compare Vivint to ADT
Vivint leads the industry in every single category.
(last updated October 2023)
| | Logo | ADT |
| --- | --- | --- |
| Doorbell camera with active package detection and protection | Yes | No |
| 180° x 180° doorbell field of view | Yes | No |
| 1080p HDR doorbell camera | Yes | No |
| Outdoor camera with active lurker detection and deterrent | Yes | No |
| 4K HDR outdoor camera | Yes | No |
| Alexa and Google Assistant integration | Yes | Yes |
| Kwikset Smart Locks | Yes | Yes |
| Z-Wave integration | Yes | Yes |
| Vehicle disturbance notifications | Yes | No |
| 24/7 video recording | Yes | No |
| Chamberlain MyQ garage door integration | Yes | No |
| Philips Hue integration | Yes | No |
Why choose Vivint
Vivint leads the industry in every single category.
(last updated October 2023)
| | Logo | ADT | XFinity Home | SimpliSafe | Google Nest | Ring | Brinks |
| --- | --- | --- | --- | --- | --- | --- | --- |
| 24/7 security monitoring with 2-way talk through panel | Yes | Yes | No | No | No | No | Yes |
| Cameras use light/sound to deter crime | Yes | No | No | No | No | No | No |
| Doorbell detects and protects packages | Yes | No | No | No | No | No | No |
| Professional installation from experts on staff | Yes | Yes | Yes | Yes | No | No | Yes |
| Integrated lighting, locks, thermostats, and security sensors | Yes | Yes | No | No | No | No | Yes |
| Touchscreen display to view camera feeds | Yes | Yes | Yes | No | Yes | No | Yes |
| Car protection with disturbance alerts | Yes | No | No | No | No | No | No |
| 30 days of continuous video recording | Yes | No | No | No | No | No | No |
| In-home professional support | Yes | Yes | Yes | No | No | No | Yes |
| Products designed/developed in-house | Yes | No | No | Yes | Yes | Yes | No |
| 60 month interest-free financing | Yes | Yes | No | No | No | No | No |
| App rating | 4.6 | 4.8 | 4.4 | 4.8 | 4.7 | 4.5 | 4.6 |