Home should be your happy place—now more than ever. With CDC recommendations to stay home as much as possible and many Americans now working from home to help prevent the spread of COVID-19, your living space should feel comfortable and convenient, safe and secure.
Vivint Can Help
With a Vivint system that includes the Vivint Doorbell Camera Pro you can safely answer the door without opening it and speak to visitors or delivery persons while maintaining social distancing guidelines.
Incorporate a smart speaker like the Amazon Echo or Google Home and you can control aspects of your system with simple voice commands. Hand-free voice control equals increased convenience. But more important at this time, it helps prevent the spread of germs.
WFH Can Be a Challenge
It's especially hard with when you're parenting at the same time without childcare because of quarantine restrictions. But we have a few ideas that can help you manage your work-from-home and family schedules, improve efficiency, reduce stress, and help ensure everyone's needs are being met.
And when the workday is done, spend some quality time with the family with our Seven Nights of Family Fun. The world may feel like it's turned upside down, but there's still no place like home.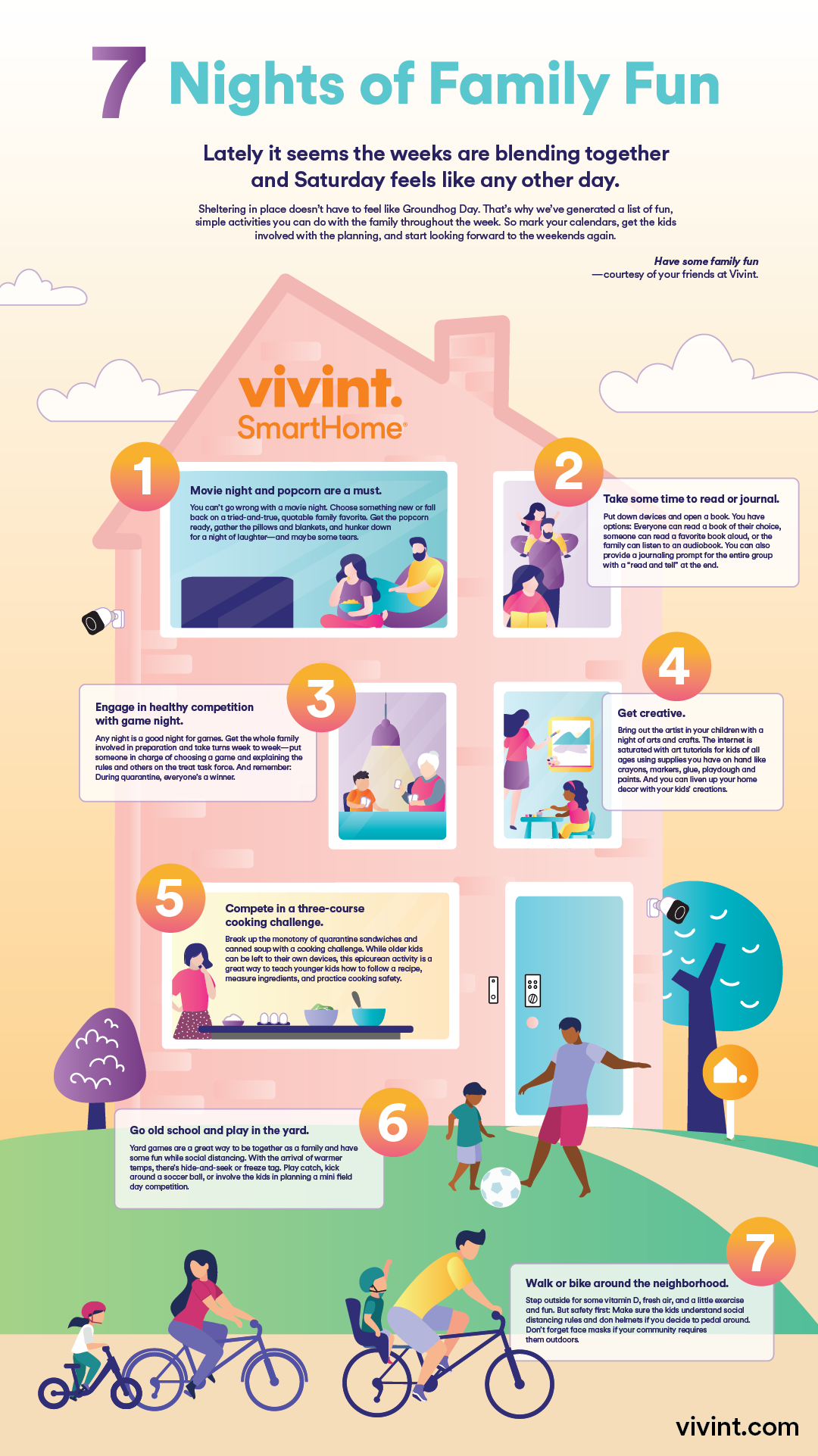 Interested in a Vivint System?
Now that you're spending so much more time at home, it's the perfect time to make your house a little smarter. Contact our Smart Home Pros today at 800.646.1469 for a free quote on a customized system for your home.