The adventures of the Bucket List Family in Tanzania this week provided inspiration for the remodeling of the guest bedroom in their Hawaiian house in episode three of Traveling Home.
In the prior two episodes, the Gee family—known online as the Bucket List Family—explored urban areas of Brazil and Morocco. This week, they got up close and personal with nature in Tanzania. Their airplane even landed in the Serengeti.
Adventures in Tanzania teach what it means to be a guest
Exploring the Serengeti on a safari gave the family a unique look at animals in the wild including zebras, giraffes, and lions—perfect subjects for a photo shoot that Garrett took full advantage of. He captured some amazing shots that he wanted to include in the guest room.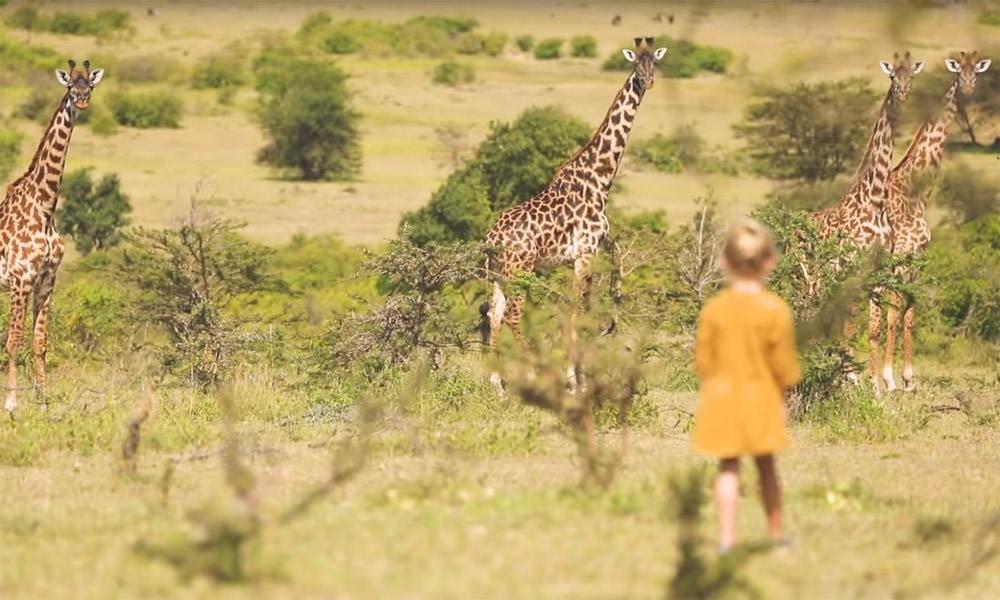 Spending time with the Maasai people, one of the last nomadic groups in the world, gave the Bucket List Family a new perspective on what it means to be guests and how to treat guests. Though their homes were humble, the Maasai were kind and welcoming to the Gees, a feeling they want to share with those who visit their new home.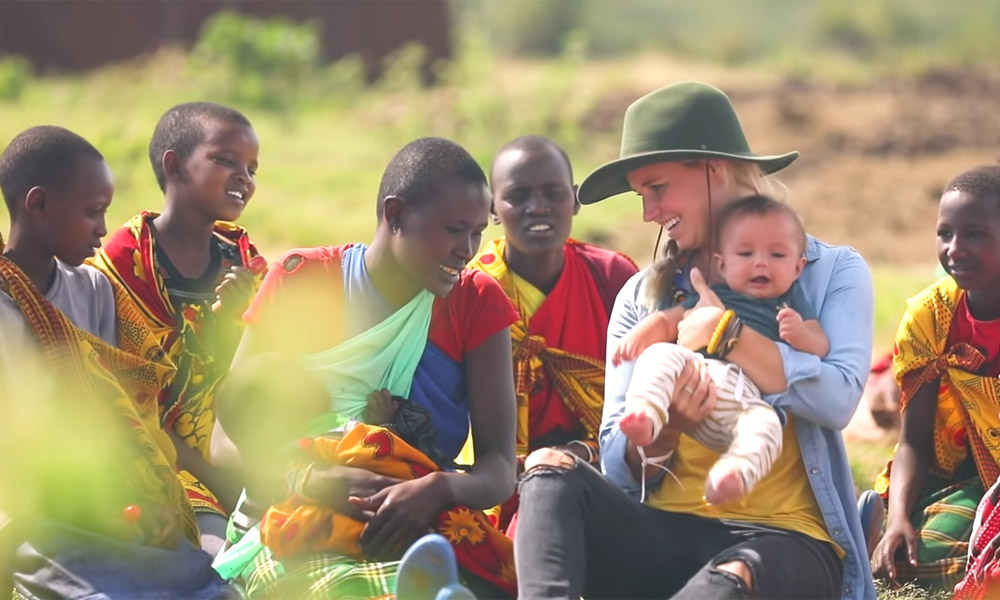 Incorporating Tanzania into the guest room
Andy and Candis Meredith, the home remodeling experts taking on the redesign of the Gee's home, knew just what to do with the inspiration they received from the Gees. Take a look:
Remodeling the room in one week required the work of many subcontractors and workers. Keeping track of all the people coming and going while keeping the home secure was made possible by the Vivint Smart Home system that was installed for the Gees.
The doorbell camera allowed Andy and Candis to see and speak to whoever was at the door from their smartphone.
Workers were given unique access codes to the smart lock on the front door, which provided convenient entry for the workers.
Whenever someone was at the doorstep or entered their access code, a notification appeared on the Vivint Smart Home app so Andy and Candis knew what was happening on the doorstep without having to take a break from their work. From the app, they could speak to workers and unlock the door if the workers forgot their access code.
Total front door control is very important to the Bucket List Family, who want guests to be able to stop by and visit, whether they're home or not. Even if they're thousands of miles away, the Gees can see who's at their door and let their guests in without compromising the security of their home.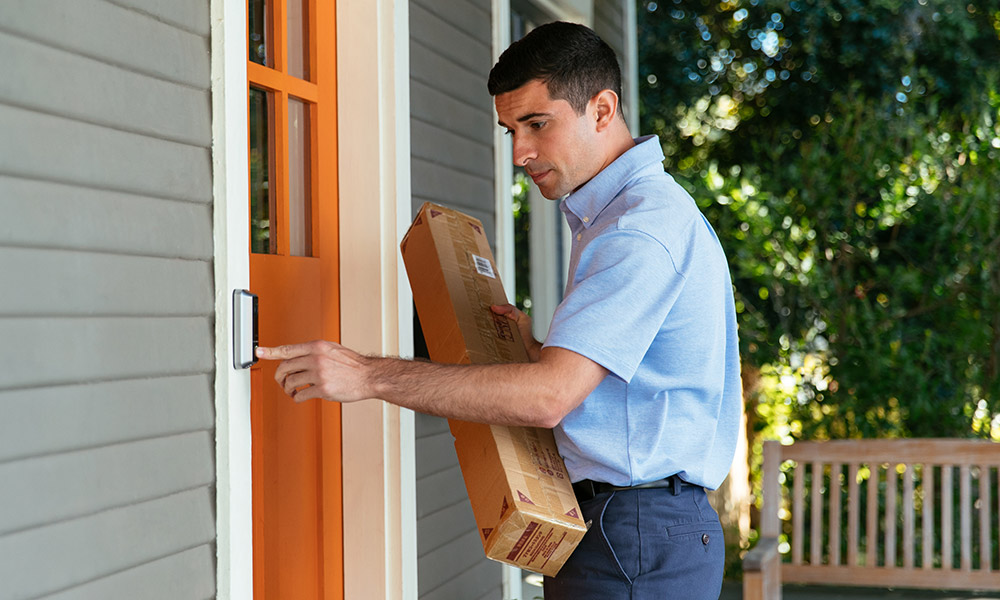 The remodeled guest room is a cozy space that guests would expect to see if they visited the Gees. The guest room features:
A reading nook with a sturdy raised platform for comfortable sitting, and space underneath the platform for suitcase storage.
Two types of wallpaper that add texture and contrast to the room.
Framed prints of photos Garrett took during his safari.
Unique furniture that's functional and matches the room's theme.
A drawer filled with items guests need to feel at home.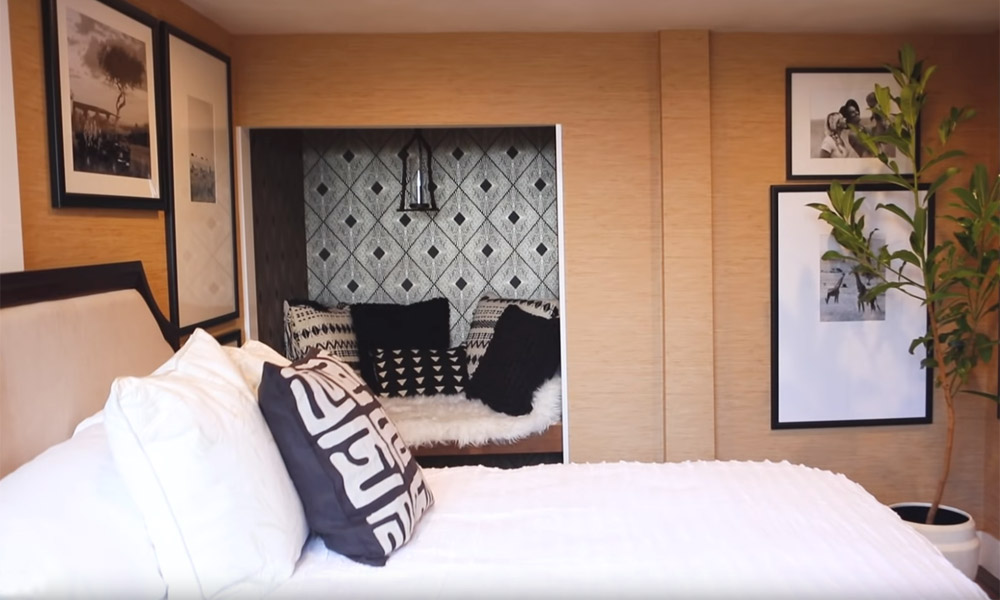 The guest room, like the already completed kitchen and master bedroom, truly captures the experiences and personality of the Gees.
Get caught up on Traveling Home
How to create a guest room your guests will enjoy
If you find yourself playing host to visitors, it may be worth investing in a guest room. Designing a guest room with these tips in mind will make for a better stay for your guests:
Invest in a quality bed. Nothing will make guests feel more comfortable than a good night's rest. Cover the bed with comfortable linens, bedding, and plenty of pillows.
Consider temperature preferences. Place extra blankets on the bed, on a rack, or in the closet for cold nights. For summer comfort, consider installing a ceiling fan, or keeping a tower fan in the closet.
Provide storage space. Not every guest room has space for a dresser, but providing simple shelving and hangers in the closet allows guests to settle in and not feel like they have to live out of their suitcase.
Create a comfortable space. While guest rooms are great spaces to try out fun decorations and designs, it's easy to get carried away. Make sure the room isn't so over-decorated that guests don't feel at home or have space to settle in and temporarily make it their own.
Stock the room with necessities. It's common to forget items when you travel. Hotels know this and provide basic amenities like shampoo, soap, razors, and other toiletries. You can apply the same principle in your guest room. Stock the room with affordable travel-size items available at many retailers. It's an easy way to be thoughtful.
Subscribe to our Newsletter
Provide water and snacks. Even if your visitors are family or close friends, they may not want to wander through your house at night to get a drink. Adding some bottled water and a few snacks to the room can help guests settle in for the night and feel more comfortable.
Write down information about your home and neighborhood. You may know where the extra toilet paper is stored, but do your guests? Providing a simple written guide for your guests about where to find things in your home can help them feel comfortable. You may also consider writing a list of favorite local restaurants, coffee shops, stores, and gas stations. Sure, they can look it up online, but a personal recommendation means more.
Display your WiFi password. A fun way to add character to a room and make life easy for your guests is to put your WiFi password in a picture frame. It's a small detail your guests will surely appreciate.
Provide phone charging cables. Smartphones are our lifeline to the world. Forgetting charging cables is easy to do. Make life easy for your guests by providing a charging cable. Better yet, invest in a charging dock that allows for the charging of multiple devices.
Give a unique access code to smart locks. One of the easiest ways for guests to feel at home is the ability to come and go freely. A safe and convenient way to do this is to use a smart lock. You can give your guests a temporary unique access code they can use to enter your home. And you'll be notified on your phone whenever their access code is used, giving you peace of mind that your home is secure.
Test out the comfort level of your room. The best way to determine the comfort level of your guest room is to sleep in it for a night. You'll quickly notice what works well and what may need some improvement.
Whether you decide to deck out your guest room like Andy and Candis did for the Gee family, or you make simple adjustments, a guest room is a great way to welcome people to your home.
Speaking of home, friends of the Bucket List Family get a Google Home with a Vivint Smart Home purchase.
Learn more