After selling their belongings and exploring the world for the past few years, the Gee family—known online as the Bucket List Family—are traveling home to their new house in Hawaii.
They've commissioned Andy and Candis Meredith from the Home Love Network to remodel their Hawaiian bungalow, room by room, incorporating inspiration from the places they visit. You can follow the adventures of Garrett and Jessica Gee as they establish their home by watching the Traveling Home series on Home Love Network.
Each week, the Bucket List Family will visit a new location and send inspiration to Andy and Candis to include in the room they're remodeling that week.
Follow the Adventure on Social Media
A Brazil-inspired kitchen for a minimalist family
To kick things off, Andy and Candis tackled the hardest room in the house: the kitchen. The most commonly renovated interior space by homeowners, kitchens are ideal rooms for customization. And the customization the Bucket List Family wanted was a bright, fresh, and colorful kitchen based on their experiences in Brazil, combined with functionality that supports their minimalist lifestyle.
The result? Well, take a look for yourself.
Home improvement takeaways
Looking to remodel your own kitchen? Andy and Candis provided some helpful takeaways:
Gather inspiration before you start. Like most people, you probably spend a fair amount of time in your kitchen, so make sure it inspires you. That's why it's important to get a clear idea of what you want your kitchen to look like before jumping into the remodel. Gather inspiration from your passions and interests. For the Bucket List Family, that inspiration came from the bold colors of Brazil.



The Bucket List family was inspired by the bright, bold colors of Brazil and wanted to include these elements in their kitchen remodel.

Create an idea / mood board. Candis used an idea board tool from Wayfair to gather and explore pieces that worked with her kitchen design concept. Idea boards are an easy, low-risk way to try out combinations of color, style, and features to see what works well together before making an investment.
Focus on your needs. It may sound overly simplistic, but starting with your needs in mind can ensure your kitchen will be functional for years to come. Address the function of your kitchen before adding the fun flairs to help you stay on budget and on schedule.
Think maintenance and upkeep. Knowing the Bucket List Family has plans to continue traveling, Candis designed the kitchen to require minimal maintenance. Even though the kitchen features a number of plants, Candis used a combination of artificial and real plants so the plants won't die while the Gee family is gone. When designing your own kitchen, consider how much upkeep each addition or modification will require.
Build in convenience. People coming and going, food preparation, and cleanup make the kitchen one of the busiest rooms in the house. So it only makes sense to make the kitchen more convenient. For Garrett and Jessica, convenience meant adding a smart home system to their plans.
Subscribe to our Newsletter
Getting started with a smart home
A smart home combines security with home automation to create a home that's safe, functional, and helps you live more and manage less. Garrett and Jessica wanted smart home technology so they can travel without worrying about their home while they're away.
Providing that peace of mind is core to what we do at Vivint Smart Home, which is why we partnered with Home Love Network to set up Garrett and Jessica with a smart home system designed specifically for their needs.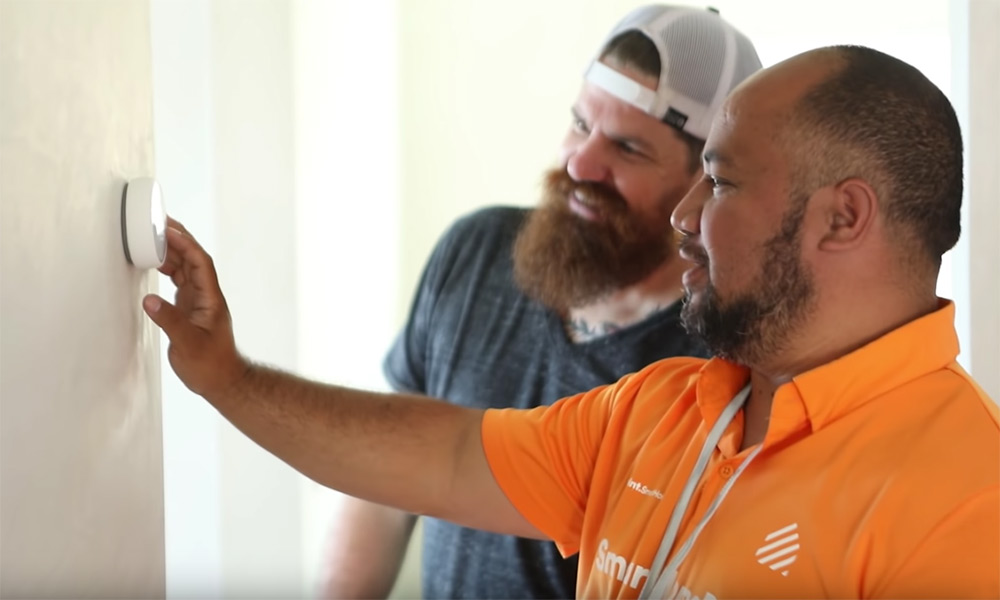 While Andy and Candis were busy with the kitchen, Tuuta Inoke, one of our knowledgeable Smart Home Pros, took care of the smart home installation. He started with an in-home consultation to understand what the Gee family wants to accomplish with a Vivint system and customized a smart home to meet those needs.
Following the consultation, Tuuta professionally installed the system, making sure all the smart home features worked together for a seamless experience.
Knowing their desire to travel, we installed a smart home system that allows them to control their home from anywhere using their smartphone. Adjusting the thermostat to save money, automating lighting schedules, and monitoring who's at the front door can all be done remotely.
And while the Bucket List Family tackles their next adventure, they can rest easy knowing their home is watched over 24/7 by our professional home security monitoring service.
Turn your home into a smart home
You don't have to be on TV or travel the world to turn your home into a smart home. Our Smart Home Pros make it easy to customize and install a smart home that provides peace of mind and convenience. Here's how:
Free consultation. It all starts with a free consultation, where a Smart Home Pro listens to you to understand your needs. Your Smart Home Pro will then help you customize a smart home that's right for you.
Professional installation. Your Smart Home Pro will professionally install your smart home, making sure all the features of the smart home are connected and work together.
Training. You don't need to be a tech genius to get a smart home. Once your system is installed, your Smart Home Pro will train you on how to use it and answer your questions so you feel comfortable and confident operating the system.
Support and monitoring. Even after installation, we're here for you. Our Smart Home Specialists provide 24/7 professional home security monitoring and are ready to assist with an emergency in your home. And they're always available to provide answers if you have questions about your system.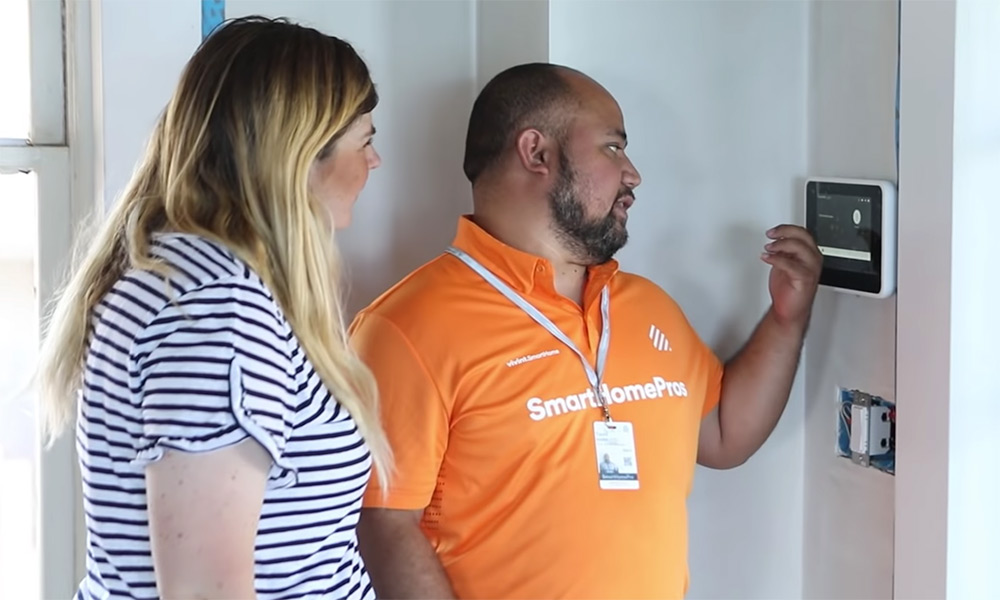 At Vivint Smart Home, we're with you every step of the way, helping you get started with a smart home that helps you live more and manage less.
Friends of the Bucket List Family get a Google Home with a Vivint Smart Home purchase.
Learn more