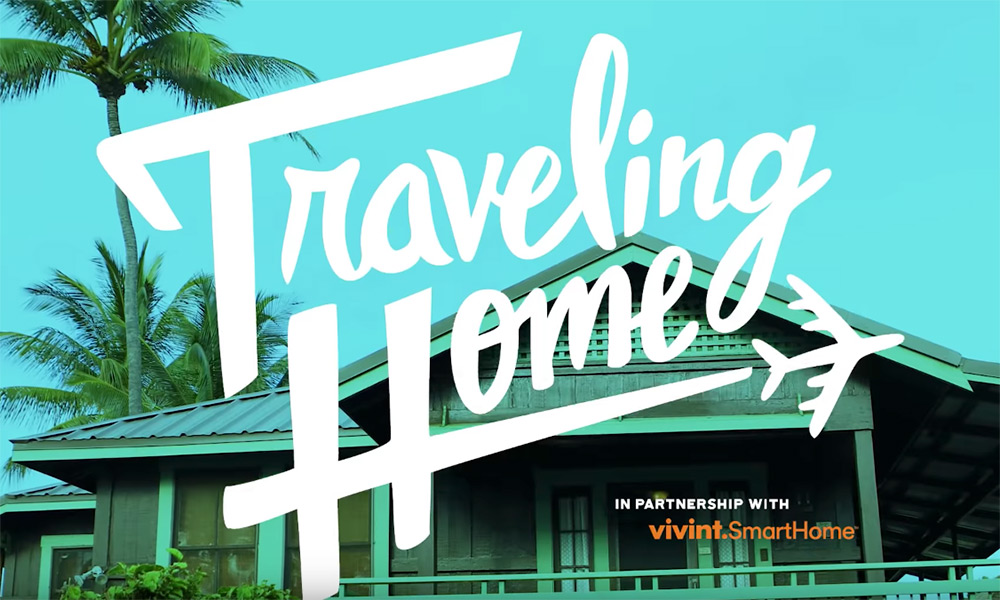 After selling their belongings and exploring the world for the past few years, the Gee family—known online as the Bucket List Family—are traveling home to their new house in Hawaii.
They've commissioned Andy and Candis Meredith from the Home Love Network to remodel their Hawaiian bungalow, room by room, incorporating inspiration from the places they visit. You can follow the adventures of Garrett and Jessica Gee as they establish their home by watching the Traveling Home series on Home Love Network.
Each week, the Bucket List Family will visit a new location and send inspiration to Andy and Candis to include in the room they're remodeling that week.
Follow the Adventure on Social Media
A Brazil-inspired kitchen for a minimalist family
To kick things off, Andy and Candis tackled the hardest room in the house: the kitchen. The most commonly renovated interior space by homeowners, kitchens are ideal rooms for customization. And the customization the Bucket List Family wanted was a bright, fresh, and colorful kitchen based on their experiences in Brazil, combined with functionality that supports their minimalist lifestyle.
The result? Well, take a look for yourself.