The decade in which your home was built can tell you a lot about your house. Home building trends are like fashion—they're always changing. Constantly evolving trends mean you can often identify a decade by its distinctive style.
As decades pass, common building practices change. Unfortunately, some homes are still plagued with less-than-stellar building ideas from past generations.
Victorian homes, large colonials, and little bungalows each have their charms, but may also hide leaking pipes, cracked foundations, and other home issues that aren't so visible and can cause you headaches.
Knowing common issues for homes built in each decade can help homeowners make better purchasing, selling, and home improvement decisions and potentially avoid major problems.
We've broken down common home problems from each decade to help you make your home a safer, healthier, and more enjoyable space.
Jump to Decade
1930s: Clay Sewer Pipes
Clay pipes were popular in homes during the 1930s but can cause many issues as the pipes age.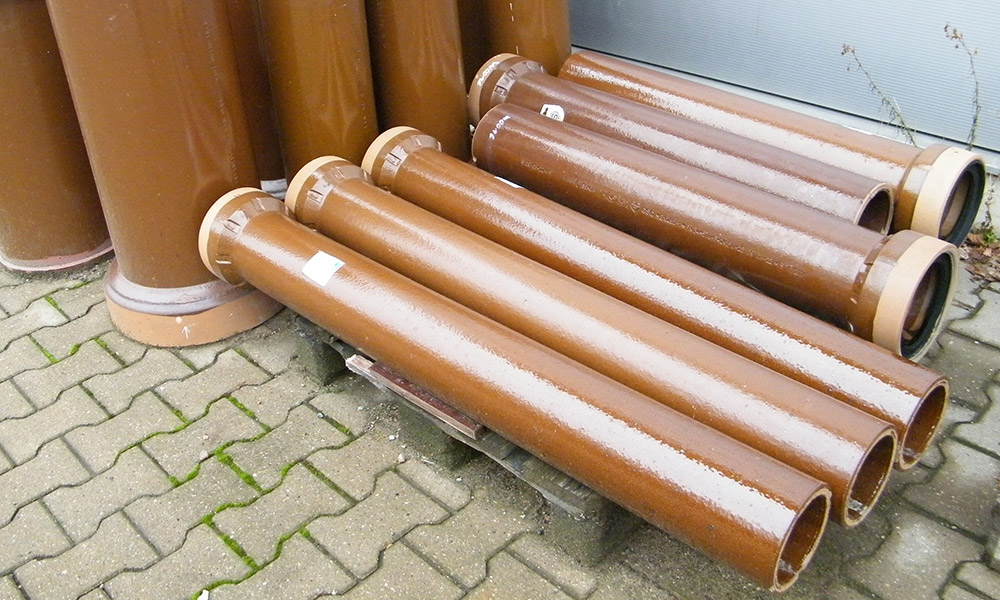 Common Problem: All sewer lines are vulnerable to leaks caused by tree roots, but a clay pipe is especially likely to have a tree root cause blockage.
Why It's a Problem: Clay pipes were commonly fused together using short pipes or pipes of odd lengths and can separate over time. The roots enter the pipe and as the roots grow the blockage worsens until the pipe eventually breaks.
The Fix: Replacing clay pipes with modern options like PVC can prevent expensive leakages in the future.
1940s: Asbestos
Asbestos was commonly used in building materials and consumer products from the 1930s through the 1980s due to its ability to resist heat, fire, and most chemical reactions.
Common Locations: Asbestos fibers can be found in insulation, wallpaper, ceiling and floor tiles, and furnaces, among others.
Why It's a Problem: More than just an outdated building decision, asbestos is the only known cause of mesothelioma cancer.
The Fix: Getting the material out of your home safely can prevent an expensive and often fatal battle with cancer.
1950s: Galvanized Pipes
These steel pipes are dipped in protective zinc to prevent corrosion and rusting.
Common Problem: Despite the coating, galvanized pipes are still likely to rust and corrode on the inside after decades of exposure to water, leading to leaks.
Why It's a Problem: Galvanized pipes can discolor water and cause low or uneven water pressure throughout the home.
The Fix: The pipes should eventually be replaced, but a small leak can be temporarily corrected with a stainless-steel repair clamp.
1960s: Non-Grounded Outlets
Homes built before 1960 commonly have non-grounded outlets featuring just two vertical slots.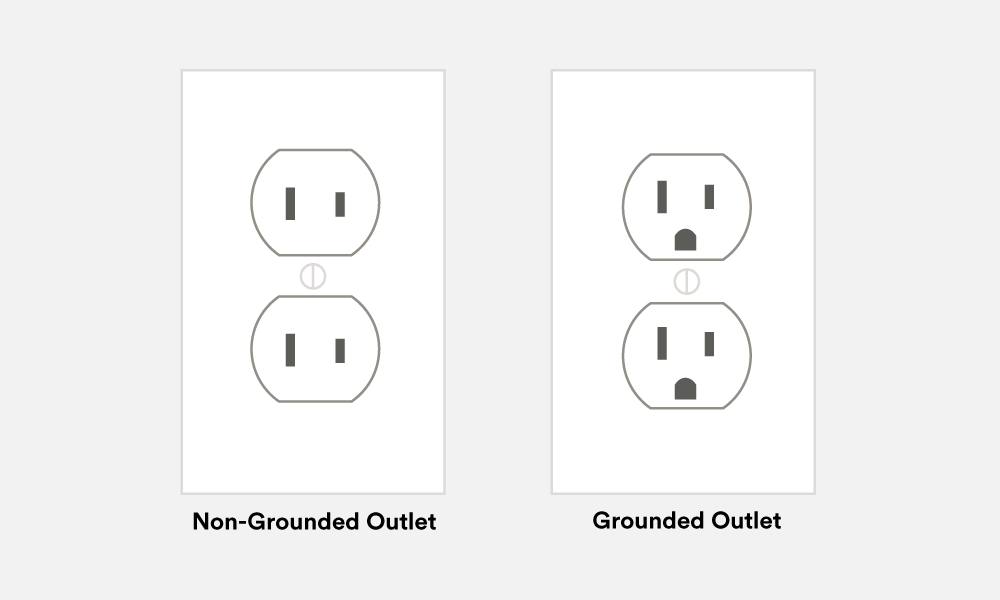 Common Problem: Electricity comes in on one wire and out the second.
Why It's a Problem: In the case of a power surge, there is no place for surplus electricity to go, and may lead to an increased risk of fire, shock, or electrocution.
The Fix: Since 1962, the National Electrical Code has required grounded three-prong outlets for new homes built in the United States. You cannot ground a non-grounded outlet without running new wiring. Each non-grounded outlet must be upgraded separately, and you must hire a licensed electrician to do the job properly.
1970s: Small Living Space
Common Problem: Homes built during the 1970s are, on average, 1,000 square feet smaller than more contemporary homes.
Why It's a Problem: This can lead to smaller room sizes and make the space appear more cramped. For instance, master bathrooms were common by the 1970s, but the size of the bathroom was small—roughly the same as a hall bathroom.
The Fix: Tear down walls to create a more open floor plan and alleviate feelings of claustrophobia.
1980s: Faulty Electrical Panels
While not all electrical panels from the 1980s have been found to be problematic, there are two in particular that are believed to cause house fires.
Common Problem: The two brands of panels that should be replaced were manufactured by Federal Pacific Electric, which have distinctive orange-tipped breakers, and Zinsco panels, which are horizontal and feature multi-colored breakers.
Why It's a Problem: An estimated 2,800 fires each year directly result from Federal Pacific breaker panel malfunctions. Older circuit boards also commonly had one circuit that would power the microwave, refrigerator, and dishwasher, instead of one dedicated for each appliance. This can lead to overloading and requires updating.
The Fix: Have your home inspected by a licensed electrician to prevent a possible electrical fire (and give you peace of mind).
1990s: Low Ceilings
Similar to homes built during the 1970s, homes constructed in the 1990s can have a smaller look and feel.
Common Problem: The compactness of these homes is not due to a lack of square footage, but because of design decisions.
Why It's a Problem: Low ceilings were the norm, and only higher-end homes featured 9-foot ceilings. Homes in the 90s commonly featured a rigid layout without an open floor plan. Kitchens and cabinetry were also smaller than today. Bathrooms were a limited commodity. Aside from the master bath, the other bedrooms in the home often shared one bathroom.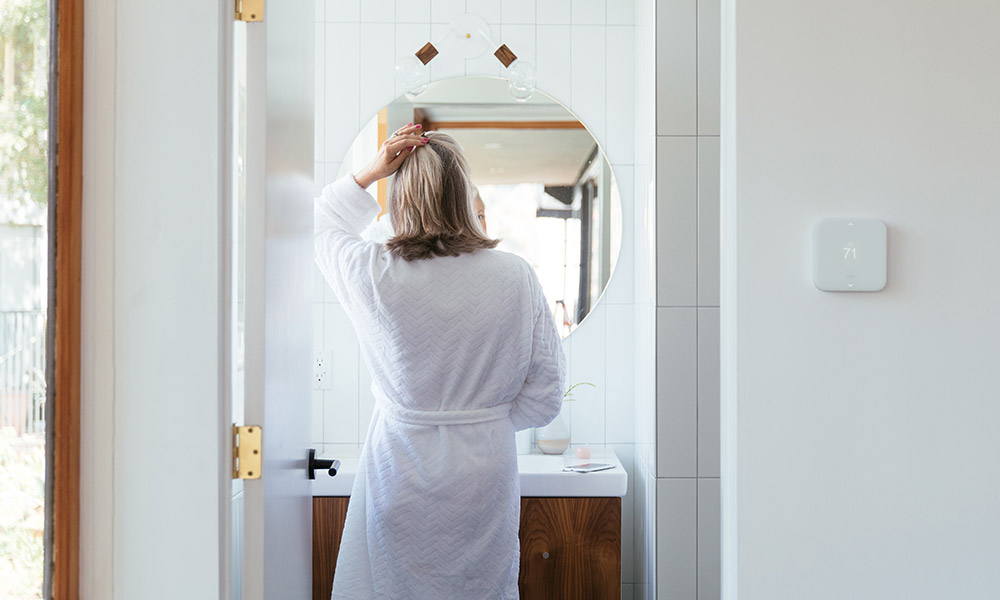 The Fix: Knocking down a wall or two can open up the floor plan and add more natural light. Additionally, creating a third bathroom in the home can ease the morning bathroom rush.
2000s: Shoddy Home Building
Roughly 1.7 million homes were built from 1997 to 2007 as part of the largest housing boom to date.
Common Problem: The sheer magnitude of homes being erected led to builders cutting corners to meet bare minimum standards and pass inspections.
Why It's a Problem: Homes from this decade tend to use lower-quality wood in framing, have less insulation, bowing walls, and foundation cracks.
The Fix: Have your home inspected by a general contractor and gradually correct the errors. For example, it's easy to add insulation to make your home warm in the winter and cooler during the summer months, while also reducing energy bills.
2010s: Wood Flooring
Wood flooring is very en vogue right now. Newer homes want the character and appeal an older home provides, and hardwood floors are a great way to create the homey atmosphere.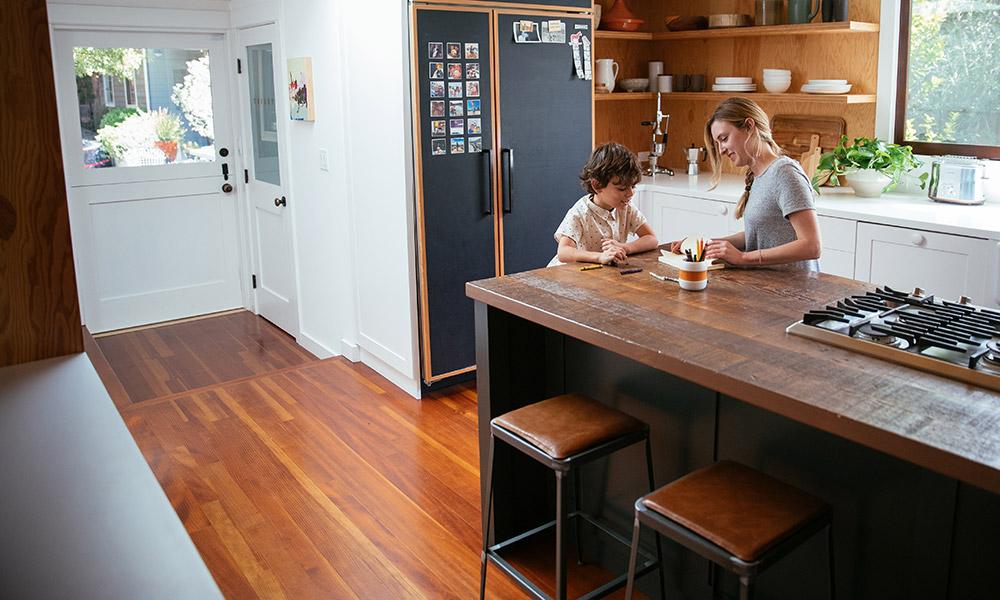 Common Problem: The process of installing wood flooring cannot be rushed without consequences. Natural wood expands and contracts, so wood flooring must be acclimated to the area before installation begins.
Why It's a Problem: Rushing the process can lead to gaps forming between the wood. Small gaps about the width of a dime are most likely a non-issue, but if the gap is more similar to quarter-width it may lead to warping caused by moisture.
The Fix: If the wood has warped you can either sand down the bulging area, fill the gaps with latex, or completely replace the flooring.
What's Happening Now: Smart Home Technology
One of the most popular home trends right now is adding smart home technology.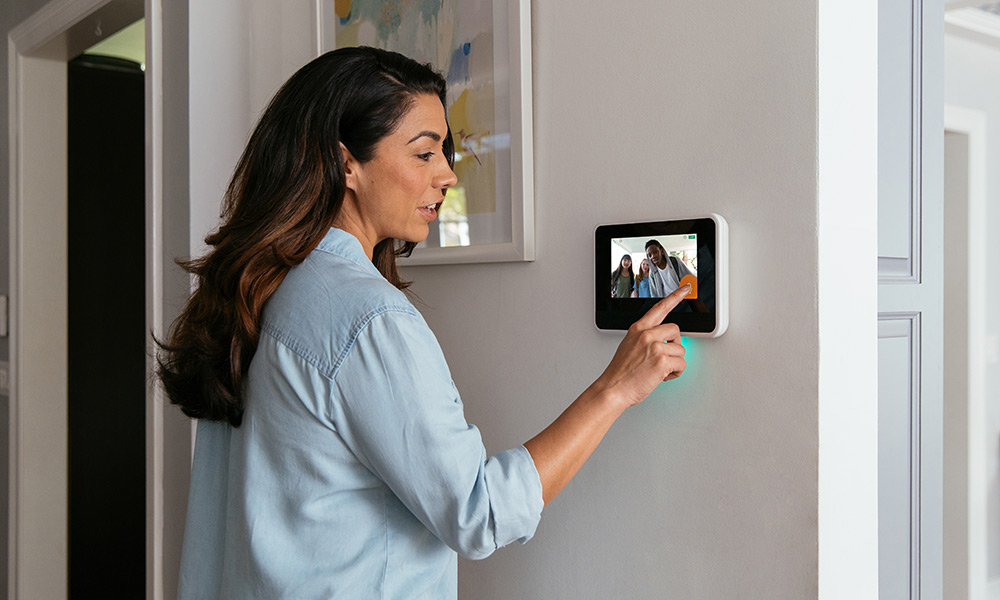 Smartphones are now ubiquitous, and much of that same technology is integrating into various aspects of the home to provide remote control and automation.
Smart locks provide keyless access to your home and can be controlled from anywhere.
Indoor and outdoor surveillance cameras allow homeowners to see a live feed of what's happening in and around their home, or go back and watch video footage later.
Don't spend time going room to room to turn off lights. Simply tell your Google Home, "Hey Google, turn off the lights," and it's done.
Enjoy comfort and energy savings (and money savings) with smart energy management features like a smart thermostat.
Control your home from anywhere with the Vivint Smart Home app.
A smart home also protects your home and family with advanced home security features and 24/7 home security monitoring that gives you peace of mind whether you're home or away.
No matter what year your home was built, proper maintenance will help prevent costly issues.
Interested in seeing how you can upgrade your home with a smart home system? Give us a call today at 800.646.1469 for a free quote