When it comes to security systems, there are many different pieces that work together to make your home safe and secure.
Security sensors are a vital component of any security system. But in addition to helping your security system work by triggering the alarm, they also provide you and your family with peace of mind.
Vivint customers love the different security sensors that help comprise their Vivint system, and they're not shy about it. Read on to find out more about Vivint security sensors—and what people have to say about them.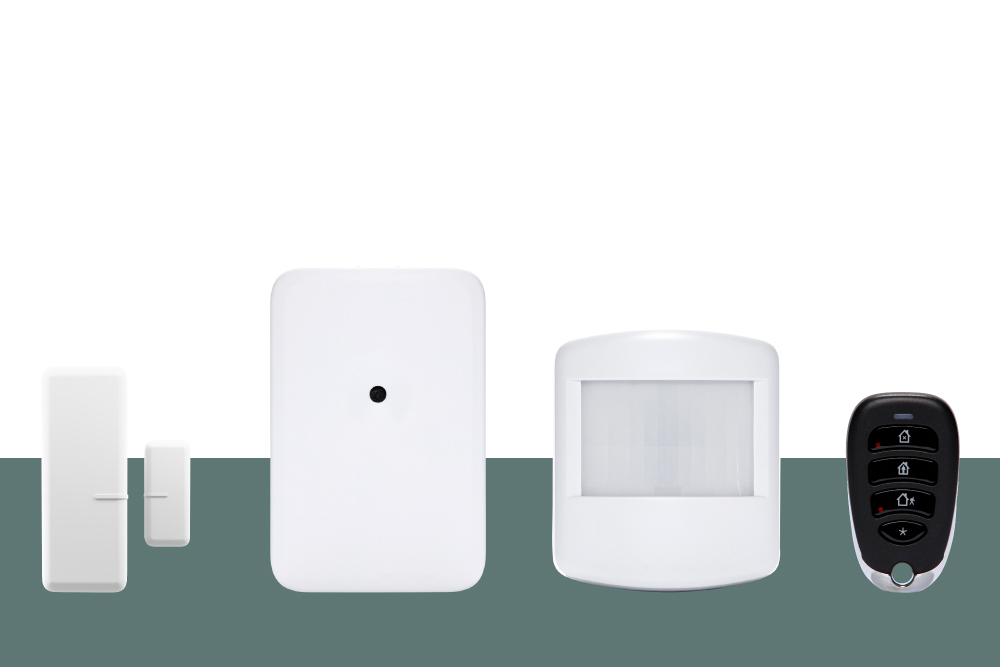 Types of Security Sensors
Within a Vivint system, there are different types of security sensors. Each one covers a specific area or part of the home and functions a little differently.
Door and Window Sensors
Door and window sensors are small, inconspicuous sensors placed on the doors and windows throughout your home (usually the first floor). If a door or window is opened, the sensors pull apart, either triggering the alarm or alerting you that a door or window has been opened.
Opening a door or window doesn't always trip your alarm system. While you're at home, the door and window sensors can also be set notify you via chimes if a door or window is opened. This is a feature that our customers love. Take a look:
Another great feature. It lets me know when a window or door is being opened. Love it!
Door and window sensors are a useful feature for parents and caregivers. Most parents know how easy it is for a child to get up from a nap or try and slip outside unnoticed. With door chimes enabled, you always know immediately when a door is opened.
It's also helpful for caretakers of elderly or Alzheimer's patients who are prone to wandering.
You can customize the chimes of the door and window sensors to help you identify the door or window that has been opened, like this customer did:
They're great! I have different sounds for all of them in the rooms that they're in so I know which window or which door is open whenever they're opened.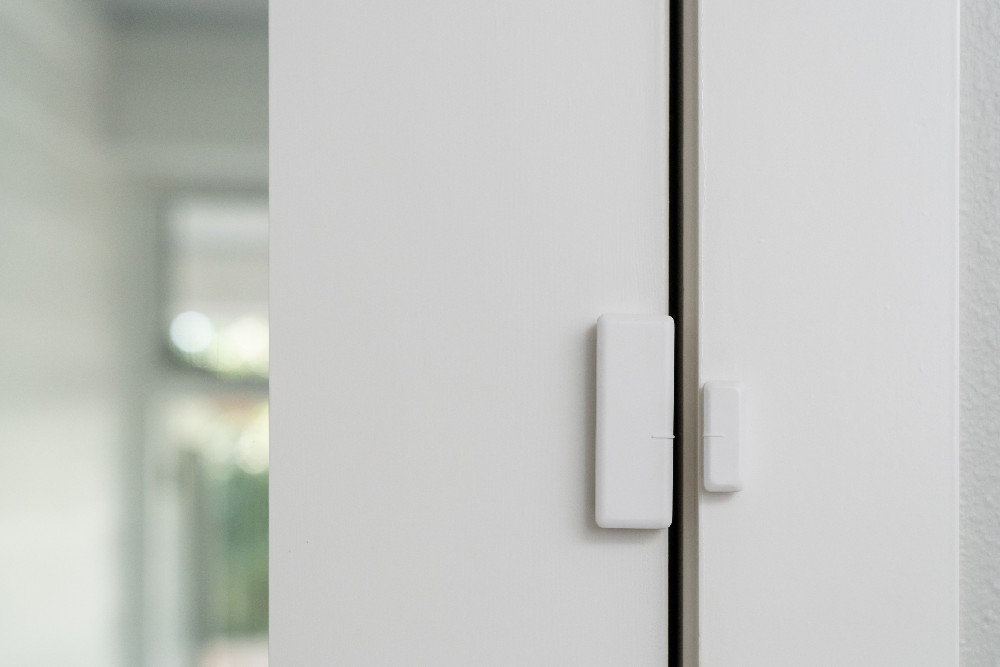 Motion Sensors
Motion sensors are placed in high-traffic areas of your home. If your alarm system is armed and the sensor detects motion, it will sound an alarm and contact the 24/7 monitoring center.
These sensors provide additional protection to your home, and our customers love it.
We've had the Vivint home security in place now for close to a year. We had Vivint install interior cameras, door and window sensors, motion detectors, and the doorbell camera. The peace of mind that comes with knowing no one can enter your home, night or day, with out our knowledge is amazing. On top of that, knowing that in case of an actual emergency, the Vivint operators are right on top of things and ready to notify the proper emergency response is very comforting! The Vivint customer service and technical help personnel have been great to work with and have always been very helpful and very friendly, as well as in the USA with perfect English! Great product and great organization!
Some of our customers have even experienced the motion sensors in action and are able to see firsthand how responsive Vivint is:
There have been a few times when I inadvertently set the alarm for leaving and the alarm went off as I entered the area where the motion sensor is located. I was able to disarm the unit in time to prevent calling the police. Vivint assured me that they were monitoring and my safety was their most important concern.
Motion sensors are great for both homes and businesses, and customers have been happy with the ability to monitor their businesses while they're at work or away:
I'm incredibly happy with the service. I use it for my business....glass break, motion detectors, camera w/ talk back, space monkey. It's wonderful to be able to look in on the store when I'm traveling. With recording, I've been able to go back and identify and pursue theft within the business. The cost is fair for the services, the company is always available to answer questions or help on the two times I've had issues/concerns (during construction projects). I would, hands down, recommend Vivint for anyone looking for a smart home security service.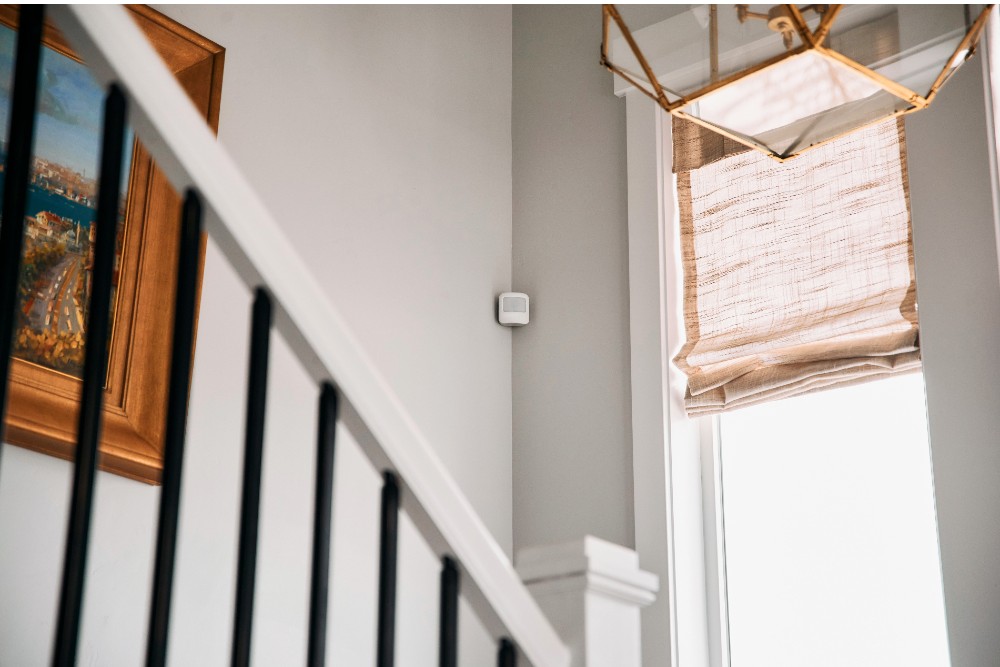 Glass break sensors
A glass break sensor—like the name implies—senses when glass is broken and sounds an alarm when your security system is set. Glass break sensors work by detecting either the sound of breaking glass or by the vibrations made when glass is broken.
Glass break sensors are a great source of protection. If a window is closed and locked, some intruders won't hesitate to break glass to try and get in. The breaking glass sounds and alarm and alerts the monitoring center, who will contact you and call for help on your behalf.
See what our customers are saying about the peace of mind that glass break sensors provide:
I don't have to worry about someone breaking a window to get it. Love it!
It will even get triggered by any super-loud noise and you can control the sensitivity. No noise can fool this glass breaker!
This sensor works so well! I highly recommend this sensor!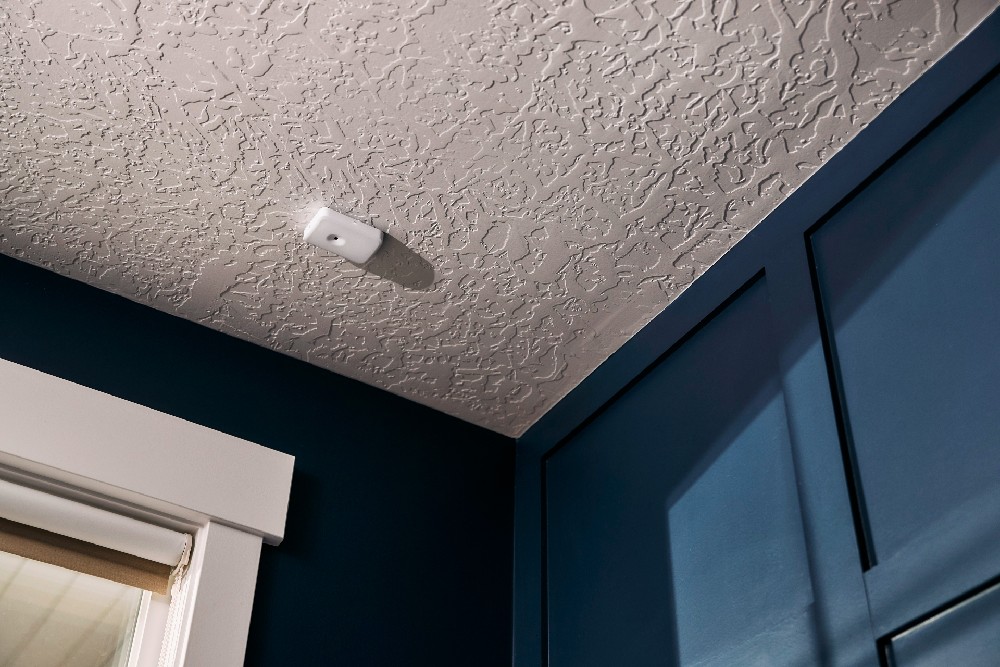 Vivint Key Fob
The Vivint Key Fob is another way Vivint makes life easier for you. With the Key Fob, you can arm and disarm your system with a single touch, and without passcodes. So if you're home alone and would feel more secure with the alarm on, simply press a button on your Key Fob—just like that, your system is armed!
The Key Fob also provides a way for you to call for help in an emergency. It comes equipped with a panic alarm to give you fast access to emergency personnel.