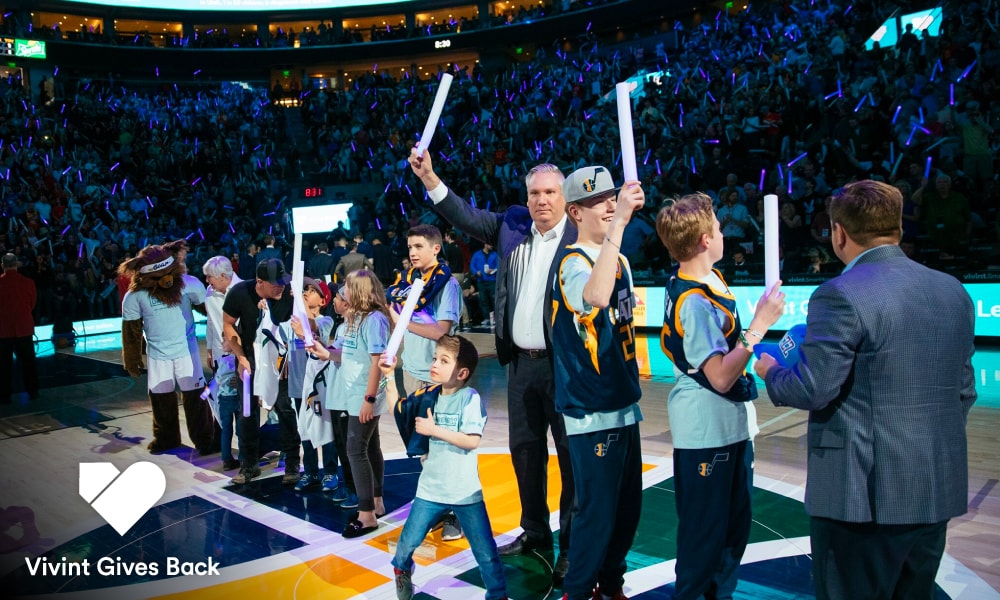 April is Autism Awareness Month, a time during the year when advocates and families seek to raise awareness about and funding for this increasingly common neurological condition.
Autism spectrum disorders (ASDs) are one of the fastest-growing developmental disorders in the U.S.?1 In fact, the prevalence of autism in U.S. children increased by 119.4 percent from 2000 to 2010. And it's expensive.2 Take a look:
1 in 68 children has an ASD.
Total costs per year for children with ASD in the U.S. are estimated between $11.5 billion and $60.9 billion.
1 in 189 girls has an autism spectrum disorder.
It is estimated that more than 1% of children from birth to 21 years of age have ASD.3
Given those stats, chances are you know someone who struggles with ASD. Try testing your knowledge of the condition with the quiz below:
What is an autism spectrum disorder?
Today ASD encompasses several disorders that were once diagnosed separately: Asperger syndrome, autistic disorder, and pervasive developmental disorder not otherwise specified (PDD-NOS).
ASD is a developmental delay that stems from differences in how the brain functions. The spectrum is characterized by repetitive behaviors and difficulties in communication and social interaction to varying degrees. Signs present in early childhood—a diagnosis can be administered as early as age 2—and often persist throughout an individual's life.
While appearances often do not indicate that someone struggles with ASD, they behave, interact, and learn differently from their neuro-typical counterparts in ways that range from mild to severe. Some individuals with ASD are considered gifted while others need assistance performing tasks of everyday living.4
Vivint Gives Back through technology, service, and innovation
The economic impact on families is significant. Children and adolescents with ASD have greater yearly medical expenses that, on average, exceed those without ASD by $4,110 to $6,200. In addition to general medical costs, intensive behavioral interventions for children with ASD cost $40,000 to $60,000 per child per year.5
Vivint Gives Back helps children with intellectual and developmental disabilities through technology, service, and innovation.
To date, Vivint Gives Back has helped more than 1 million children with disabilities and their families by:
Raising more than $14 million
Contributing more 150,000 volunteer hours
Recruiting more than 8,000 volunteers
Vivint Gives Back and Autism Awareness Month
Designated as Autism Awareness Month, every April provides Vivint Gives Back a rare opportunity to shine a light on autism and the individuals with this condition.
Community awareness
This year Vivint Gives Back kicked off Autism Awareness Month at the Utah Jazz game March 30, sponsoring an autism awareness night with the announcement of the newly completed sensory room at the Vivint Arena—the third autism resource of its kind in the NBA. A sensory room is a thoughtfully designed space that brings together a range of stimuli to help individuals engage and develop their senses. It enables those with intellectual disabilities, learning disabilities or sensory impairments to interact with their environment in a safe setting.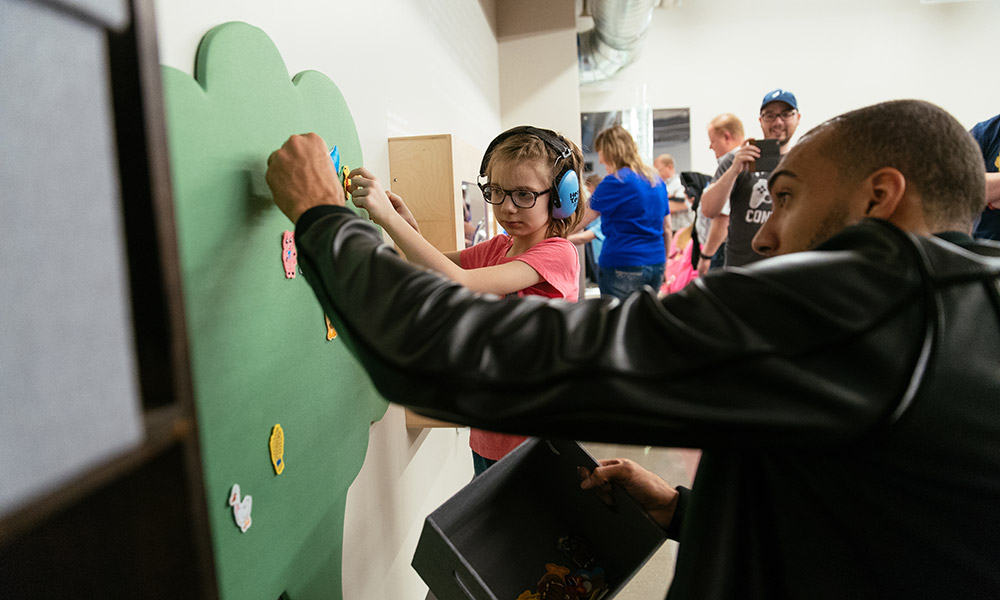 Vivint Gives Back gave away more than 800 tickets to the game and autism awareness T-shirts to families with a child with autism. Signage about autism awareness adorned the arena, and Vivint Gives Back handed out 18,000 blue glow sticks—blue is the color of autism—to light up the stadium with support for those affected by autism. Several children at the game were able to stand with NBA players during the national anthem.
Todd Pedersen, CEO of Vivint, along with other company leaders including Alex Dunn, and Steve Starks of Larry H. Miller, honored seven children with autism at the game during a special moment of celebration—all to raise community awareness about a condition that affects so many children.
During the month of April, Vivint is also giving away four smart home systems to families directly affected by autism.
Campus and employee autism awareness
Vivint Gives Back uses the month of April to raise autism awareness on its campuses and among employees. It's important to Vivint that employees understand the Vivint Gives Back mission and engage in conversations that increase awareness about autism.
To that end, for the third year Vivint headquarters and remote offices have been outfitted with banners, installations, and signage that provide talking points about autism for employees.
All Utah employees are provided the opportunity to volunteer and interact with individuals with autism. In Provo specifically, employees have the chance to work with children with autism at the Spectrum Academy.
The Innovation Center in Lehi will be hosting two groups of kids on the spectrum who are nearing high school graduation. They will tour the facility to see what a healthy working environment looks like and talk to employees about what they do in the technology industry.
Employees at Utah and Minnesota locations will assemble 1,500 sensory kits to be distributed locally to children with autism. The kits include visual and tactile manipulatives that help calm and soothe children on the spectrum such as stress balls, fidget cubes, theraputty, and even gum.