A major remodel often means turning your home—and life—temporarily upside down. In addition to construction noise and dust, you can also expect a stream of contractors, subcontractors, and constructions workers coming in and out of your home.
When your home becomes a revolving door to people you don't know, one thing you might be worried about during a remodel is home security. Here are a few tips for keeping your home secure during your renovation:
Hire trusted contractors
Whether you're hiring a general contractor for a large remodel or a specialty contractor for a kitchen or bath, finding a reputable contractor is a must. A few ways to make sure you're hiring someone you can trust include:
Ask friends and neighbors who have remodeled recently for recommendations.
Check to make sure they have an online presence and read reviews from previous clients.
Ask for a list of references, and contact them.
Make sure they have the proper insurance and licensing. At a minimum, they should carry personal liability and property damage insurance. Licensing requirements vary by state, so contact your local building department to find out what is required.
Ask if they will be using subcontractors, and make sure the subcontractors are also licensed and insured.
Store your valuable and precious items
A lockbox or safe that is bolted down or hidden away is a good place to store small valuables like jewelry, important documents, and other items that you don't want to leave out in the open. For added security, you can also secure your valuables in a safe deposit box available at many banking institutions.
For larger items that are not as easily hidden, consider renting a storage unit and locking your valuables away there.
Install home security features
One of the best ways to ensure your home is safe is through a monitored security system. In addition to standard features like burglary detection, more comprehensive security features can help protect your home inside and out. With indoor and outdoor surveillance cameras, you keep an eye on areas of your home that may be exposed during your remodel.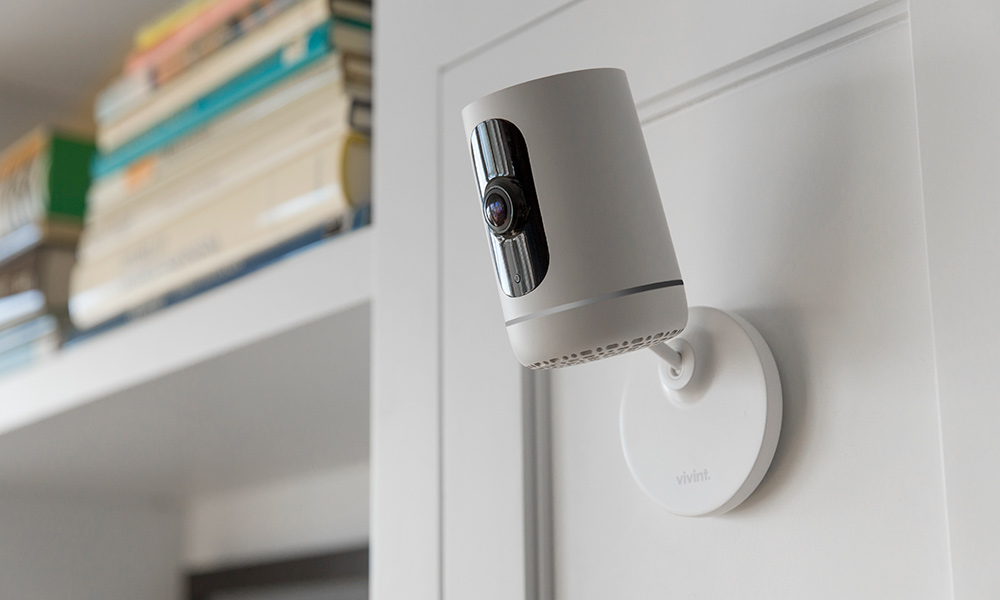 A doorbell camera is also a good way to see who's coming and going and will even notify you if it senses motion at your doorstep. You can also speak to contractors and workers at the door with two-way voice.
If you're not on site during your renovation, you can still check in at home via your smartphone app. Use it to arm or disarm your security system, view live camera feeds, and lock and unlock doors.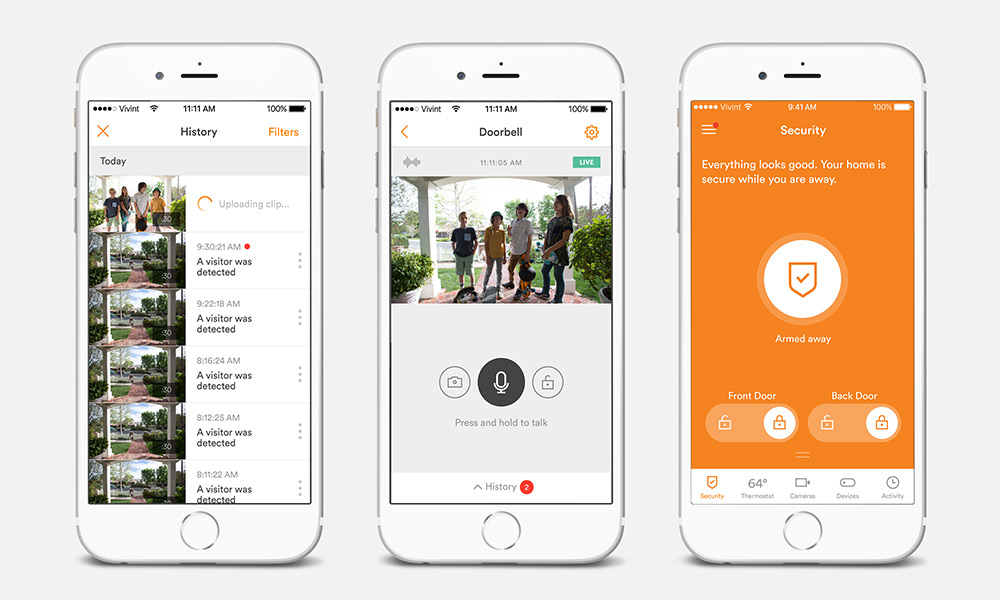 If you don't have a security system yet, it's not a bad idea to get one while you're in the middle of upgrading your home—it makes for an even more seamless installation process.
Change your locks
Since approximately 34 percent1 of burglars enter through your front door, you'll want to make sure your doors are locked at all times. With contractors coming and going, keyless smart locks make it simple to lock and unlock doors and change locks whenever you need to. You can also give each person unique codes, so you know which code was used to enter your home.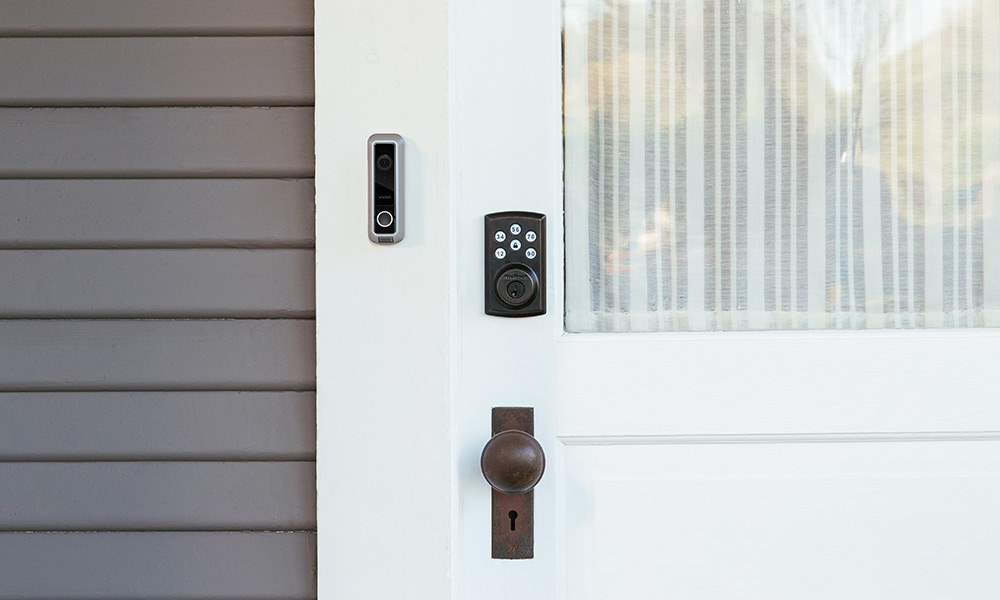 Use sensors to detect unexpected problems
During a remodel, your home may be more susceptible to fires, water leaks, and other accidental problems. In fact, in a five-year period, more than 5,120 fires2 in the United States occurred in homes that were being renovated.
With a security system that provides 24/7 monitoring, your home will be continuously monitored for smoke, carbon monoxide, and even flooding. Professional monitoring specialists will also notify the proper authorities in case they're needed.
It's true that remodeling your home can present some worries and stress. But with the proper planning, a few simple precautions, and the right equipment, the security of your home will be one less thing for you to worry about.
Ready to see how a security system can protect your home during a home remodel? Call for a free quote.
800.646.1469
---
Sources
"Burglar-Resistant Homes - Internachi". 2018. Nachi.org.