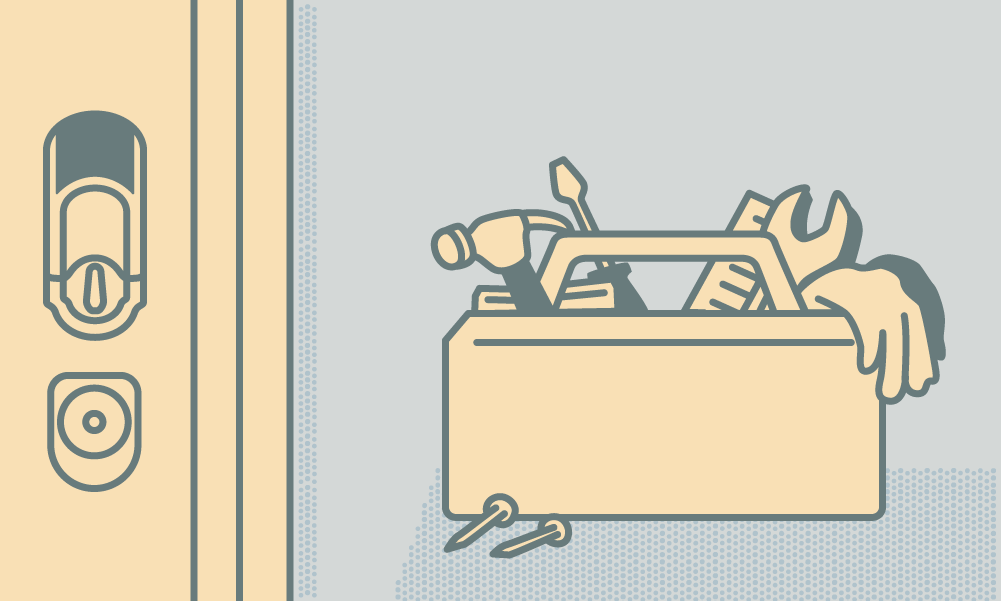 A major remodel often means turning your home—and life—temporarily upside down. In addition to construction noise and dust, you can also expect a stream of contractors, subcontractors, and constructions workers coming in and out of your home.
When your home becomes a revolving door to people you don't know, one thing you might be worried about during a remodel is home security. Here are a few tips for keeping your home secure during your renovation:
Hire trusted contractors
Whether you're hiring a general contractor for a large remodel or a specialty contractor for a kitchen or bath, finding a reputable contractor is a must. A few ways to make sure you're hiring someone you can trust include:
Ask friends and neighbors who have remodeled recently for recommendations.
Check to make sure they have an online presence and read reviews from previous clients.
Ask for a list of references, and contact them.
Make sure they have the proper insurance and licensing. At a minimum, they should carry personal liability and property damage insurance. Licensing requirements vary by state, so contact your local building department to find out what is required.
Ask if they will be using subcontractors, and make sure the subcontractors are also licensed and insured.