What's one of the most sought-after features in homes today?
Energy efficiencies.
From appliances to windows to thermostats, energy-efficient products and upgrades are in hot demand. An energy-efficient home is more comfortable for you and your family, better for the environment, and easier on the wallet. Best of all, it's not hard to conserve energy at home.
Check out these simple things you can do to make your home more energy efficient today.
How to make your home as energy efficient as possible
You may be wondering what exactly makes a home "energy efficient." Simply put, an energy efficient home is one that reduces unnecessary energy usage and greenhouse emissions—making your home more comfortable and saving you some money on energy bills in the process.
How to perform an energy audit
In order to improve your home's energy efficiency, you'll need to first identify what areas of your home are wasting energy. Conducting your own energy audit around the house will help you see what to modify.
The most common culprits of energy loss include:
Wood-burning fireplaces, which the Environmental Protection Agency has cited as one of the most inefficient heat sources.
Air leaks from doors and windows, which can cause drafts in colder months and a loss of cool air in the summer.
Appliances and electronics, especially older appliances that don't have energy-saving modifications.
Lighting that is left on when no one is in the room, or uses incandescent bulbs.
You can find out how much energy each of the appliances in your home use with this Appliance Energy Calculator from Energy.gov.
Easy energy saving modifications to make to your home
Once you've completed your energy audit, you can make a few easy modifications to your home and habits that will make your home as energy efficient as possible:
Locate and seal drafts around doors and windows.
Replace worn-out door sweeps, which can cause warm or cool air to leak out of the house.
Wash clothes in cold water to keep heating usage down.
Use natural light during the day instead of relying on electric lighting.
Replace dial or analog thermostats with a programmable or smart thermostat.
Close your fireplace's flue damper tightly when not in use to keep air from escaping.
Get rid of or replace refrigerators made prior to 1993. These energy hogs, which many people keep as secondary units in basements or garages, can use up to twice the amount of energy as a newer model.
Making your home energy efficient and ensuring it stays that way is an ongoing process, so be sure to check your home regularly for sources of wasted energy and make repairs that could be costing you money.
Top products to make your home energy efficient
As the importance of conserving energy has become more apparent over the years, companies have responded by creating more energy-efficient products.
Taking steps to save energy around the house will most likely result in replacing current appliances or systems with more efficient versions. As you do this, look for products that have an ENERGY STAR Most Efficient label. These products have been independently certified and deemed by the EPA to meet energy-saving criteria.
Some of the best products for making your home more efficient include: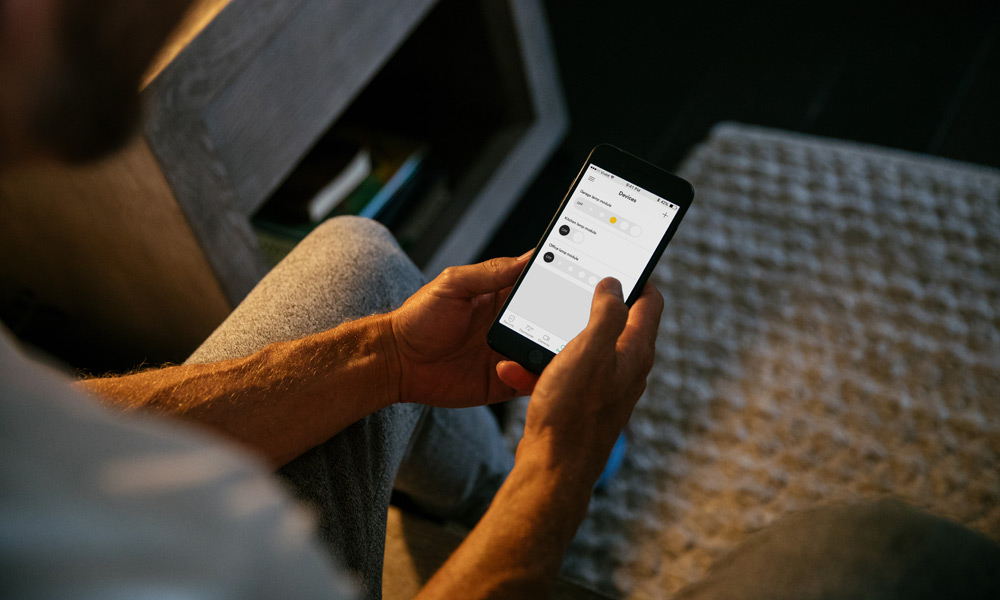 Tools and resources for making your home more energy efficient
If you're motivated to make your home more energy efficient, there are plenty of resources to help you become an energy-saving expert. Check out some of the best resources if you want to find out more about energy efficiency.
Renewable energy
Renewable energy provides power from natural sources that are constantly replenished, so there's no fear of running out. For example, wind turbines that use wind for electricity or solar panels that provide power via the sun's rays. Not only is renewable energy cleaner (it helps reduce greenhouse gas emissions), but it's also the most cost-effective option overall, according to the International Renewable Energy Agency, or IRENA.
You can expect to see an increasing amount of renewable energy used in homes in the coming years. Find out more about various ways to power your home with renewable energy on energy.gov.
Energy-efficient building materials
If you're planning on building a home, remodeling, or adding on, consider using some energy-efficient building materials to save on energy bills. These materials range from plant-based foam for insulation to lumber made from plastic composite to recycled steel.
These products save energy while reducing harmful emissions into the environment. And if you're not quite ready to build a home out of straw bales or power your house with wind, you can head to energy.gov, another great resource for learning more about different types of green materials.
Smart home automation
Looking for an energy-efficient home that does all the work for you and helps you save money on energy bills in the process? Then smart home automation is for you. Your smart home can help you conserve energy around the house by automatically adjusting lighting, temperature, and even turning off appliances for you when you're not home.
Best thermostat for energy efficiency
One of the most effective things you can do in your home is install an energy-efficient thermostat. Most of the time, this falls under one of two categories:
Programmable thermostats, which allow you to program specific settings throughout the day to conserve energy usage and costs. For example, you can program your thermostat so the air conditioner doesn't kick on while you're at work.
Smart thermostats, which learn your preferences and use artificial intelligence to determine whether you are home or away, and then automatically adjust based on those preferences.
While there are plenty of these thermostats on the market, the Vivint Element Thermostat is a smart choice. This smart thermostat blends comfort and savings, keeping you comfortable while conserving energy at the same time with features like:
Built-in Smart Assistant. The brains of the Element, the Smart Assistant, uses geolocation, in-home sensors, and information it gathers about your local climate and household to automatically adjust your thermostat. When you're home, it will keep the temperature right where you like it, and when you're away, it will conserve energy automatically.
Mobile control. You can monitor your home's temperature and access your smart thermostat from any location via the Vivint Smart Home app.
Custom notifications. If you like to stay updated, you can receive custom notifications on your smart phone whenever the Element self-adjusts.
Voice control. When part of a complete Vivint Smart Home system, you can control the Element thermostat with your voice via your smart speaker.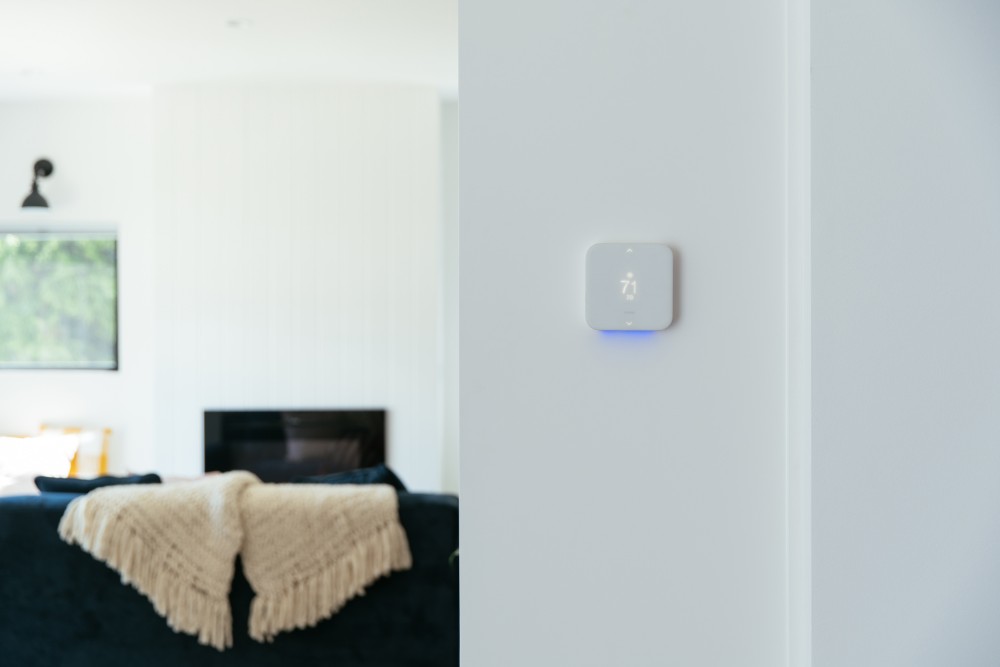 While the Element Thermostat can help you take the guesswork out of conserving energy and saving money, a complete Vivint Smart Home system helps you save even more.
If you often spend your evenings going from room to room turning off lights, smart lighting makes it easy to control your home's lights. You can use your Vivint Smart Home app to turn lights on and off whether you're upstairs or in a different state. You can also create room groups, like "downstairs" or "bedrooms" and turn all the lights off or on at once.
Your Vivint Smart Home system also features a number of ways to control energy usage from your phone or with your voice. The Vivint Smart Home app makes it easy to make changes when you're on the go, while an Amazon Echo or Google Home allows you to adjust the temperature with your voice.
Save energy and money with Vivint Smart Home
Making your home more energy efficient doesn't require a lot of effort—especially when you have a Vivint Element Thermostat. And when combined with a complete Vivint Smart Home system, you never have to sacrifice savings for comfort.
Find out how easy it is to save energy and money with Vivint Smart Home. Contact our Smart Home Pros today at 800.646.1469 for a free quote.