Florida is a beautiful state that provides residents with exciting attractions, pleasant weather, and relaxing beaches. However, crime can be a serious problem in many of the major cities. In places like Miami, around 2,800 property crimes occur per 100,000 residents, which is well above the state average of 1,700.
If you're wondering what city in Florida has the highest crime rate, Tallahassee experiences nearly 800 violent crimes for every 100,000 residents. The three safest cities in Florida include Palm Coast, Riverview, and The Villages. If you're preparing for a move to Florida, understanding how crime impacts the most popular cities should help you decide where to move.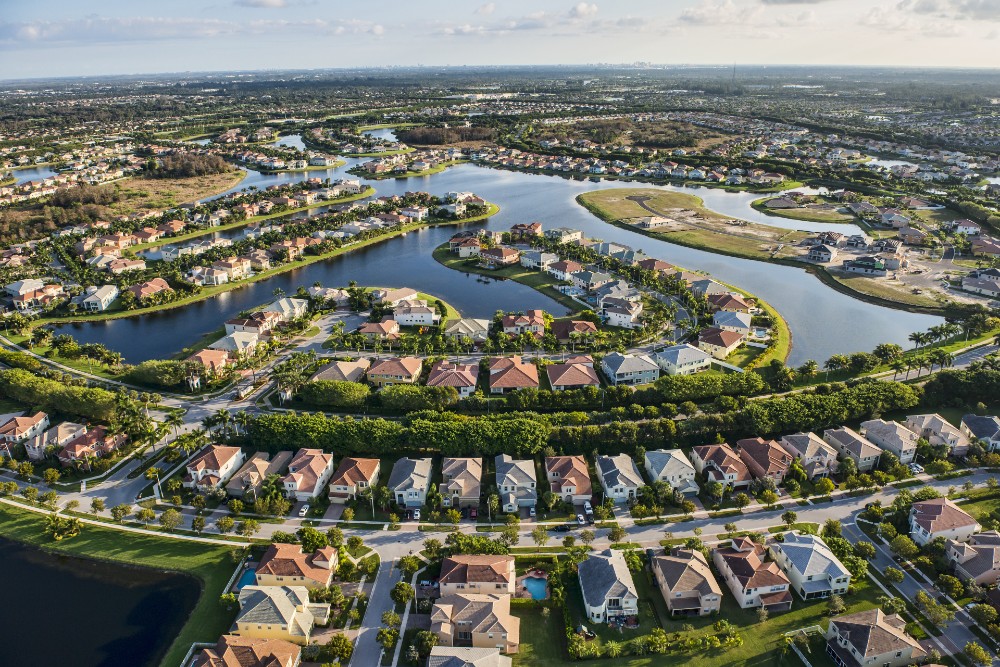 Crime in Miami
Miami is a coastal metropolis in Florida that provides residents with an energetic nightlife, rich culture, and comfortable weather. Like many large cities, some areas are safer than others when it comes to violent crime and property crime.
The violent crime rate in Miami is around 463.5 for every 100,000 residents, which is roughly 200 higher than the Florida average. As for the property crime rate, it's more than 2,800 for every 100,000 residents. The safest neighborhoods and areas in Miami include Kendale Lakes South, Tamiami Trail, and Lindgren Acres.
Crime in Pensacola
Pensacola is another coastal city that's at the westernmost portion of the Florida panhandle. This popular tourist destination offers sandy beaches and fun outdoor activities for anyone who lives there.
In Pensacola, both types of crime are more prevalent than the state average. There are around 622 violent crimes for every 100,000 residents. The number of property crimes in the area is upwards of 2,800 per 100,000 residents. Pensacola Station, Brent, and Mallory Heights are a few of the safer destinations in the city.