Florida is one of the top 10 most moved-to states, with over 800 people a day flocking to the Sunshine State. Whether they're ready to retire, want to take escape colder weather, or just take advantage of an affordable cost of living, there are plenty of reasons people want to call Florida home.
If you call Florida home (or plan to in the future), protecting your family and your investment is probably your main priority. A Vivint smart home security and automation system can help make your Florida home safer and more comfortable.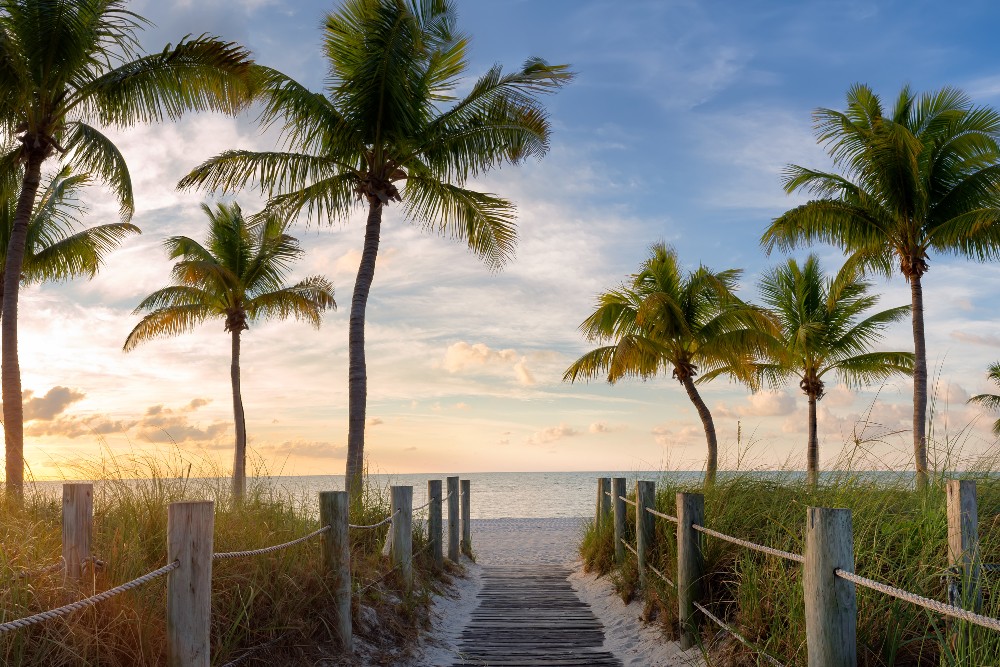 Home security systems for Florida residents
Why do you need home security? In Florida, a smart home security system can protect your home from break-ins, alert you to fires or flooding, and alert authorities on your behalf in the event of an emergency.
A comprehensive security system should include the following:
Security sensors
An essential component of any home security system, security sensors alert you to unauthorized entrance or activity around your home. Typically, they include:
Door and window sensors, which sound an alarm if a door or window in your home is opened while the system is set.
Motion sensors placed throughout the home that can detect motion and trigger the system's alarm
Glass break sensors that alert you if glass on a door or window is broken