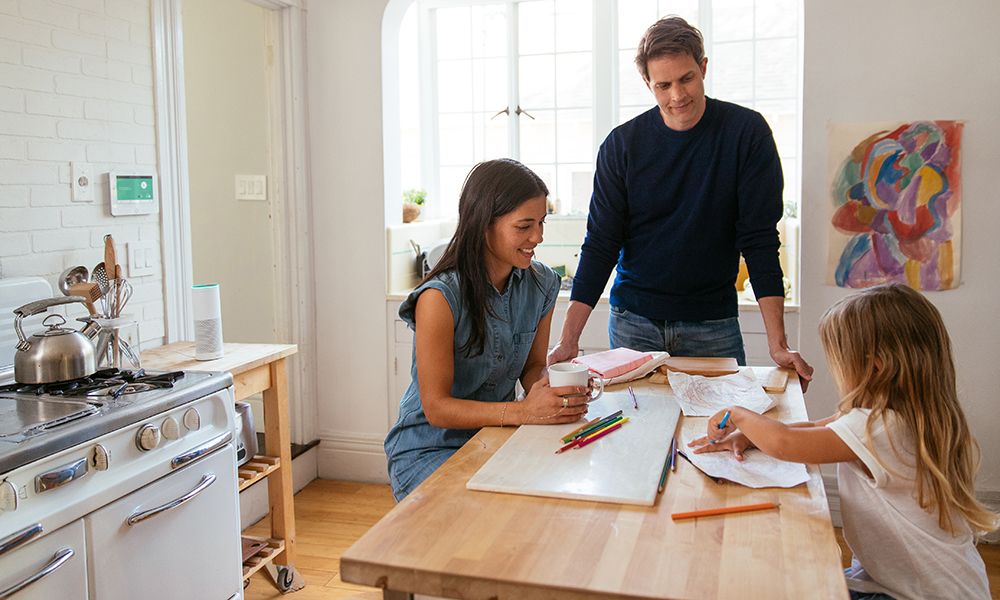 Home ownership—it's the American Dream. But rising home prices and interest rates across the nation, not to mention record high amounts of student debt, have turned millennial homebuyers into savvier shoppers who want to get the best bang for their buck when it comes to their homes.
Not only that, but millennials have different priorities than their parents did when it comes to buying a home. Research shows that the average millennial wants a home with features like modern appliances, green technology, and the ability to individualize their homes.
With that in mind, smart home technology is a smart choice for millennials who are in the market for a home. Here are five ways millennials would benefit from a smart home:
The smartest home technology
We're surrounded by the latest and greatest in smart technology, so it only makes sense that our homes are smart, too. Smart homes take advantage of the latest technology to automate your home.
Smart home automation transforms your home into a comprehensive system that all works together to make your home a more comfortable, convenient place to live.
Whether you want to turn on your lights while you're out of town, check your video doorbell camera feed to see who's at your front door, or adjust your home's temperature without getting out of bed, smart home technology can make it happen.
Flexibility for on-the-go
A smart home lets you access your home no matter where you go. With the Vivint app, you can remotely control your smart home from your smartphone, allowing you to:
view security and doorbell camera feeds.
turn your lighting on and off.
lock and unlock your doors.
adjust your temperature settings.