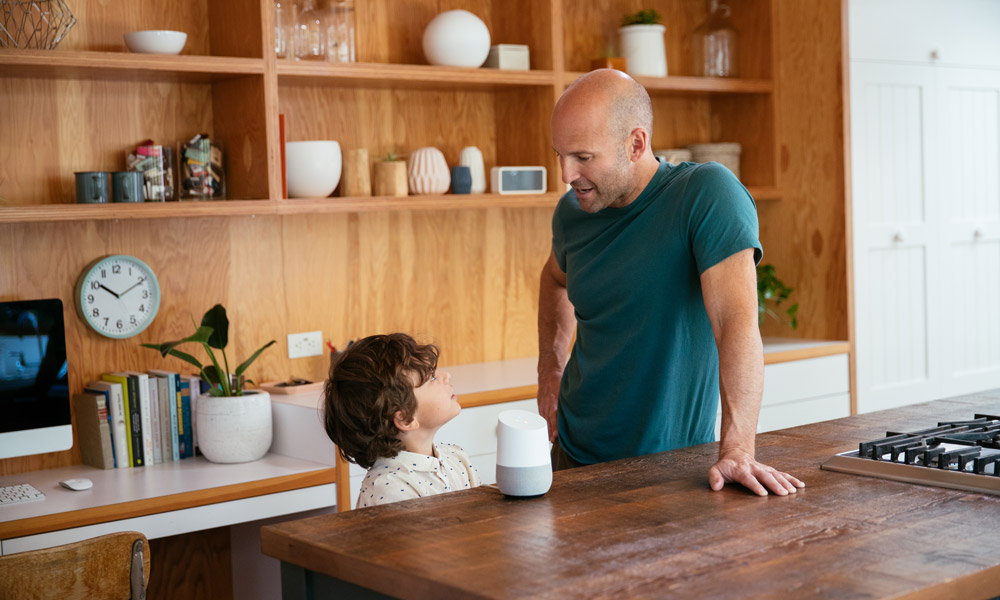 Voice-controlled automation, it would appear, is the new black.
The ability to voice control different aspects of your home with a smart speaker like Google Home is continuing to increase in popularity—evidence that smart home technology is here to stay. Take a look:
39 million American adults own a smart speaker—that's 1 in 6.
The number of Americans who own a smart speaker has increased 128 percent since January 2017.1
It's predicted that 70 percent of households will have a smart speaker by the year 2020.2
How Americans are using smart speakers
There's a lot you can do with a Google Home. Although smart speakers allow you to voice control your TV and how you select programming, 30 percent of smart speaker owners say their smart speaker is replacing time spent with the TV.