We all know Google. But how well do you know Google Home? Maybe you own the device. Maybe you're considering getting one.
What's so great about Google Home?
But what does Google Home actually do and how does it work? It's simple. Google Home has an assistant — Google Assistant — that interacts with the Google Home interface. Think Siri, but for the Google Home.
Talk to Google Assistant and it interfaces with Google Home, which performs much like Google would on your mobile device or computer. It answers those obscure questions and accesses the news and weather.
The big difference? Your voice calls the shots. Yes, this voice-activated instrument transforms the mundane into the magical — everything you need is at your fingertips, and you don't type a thing.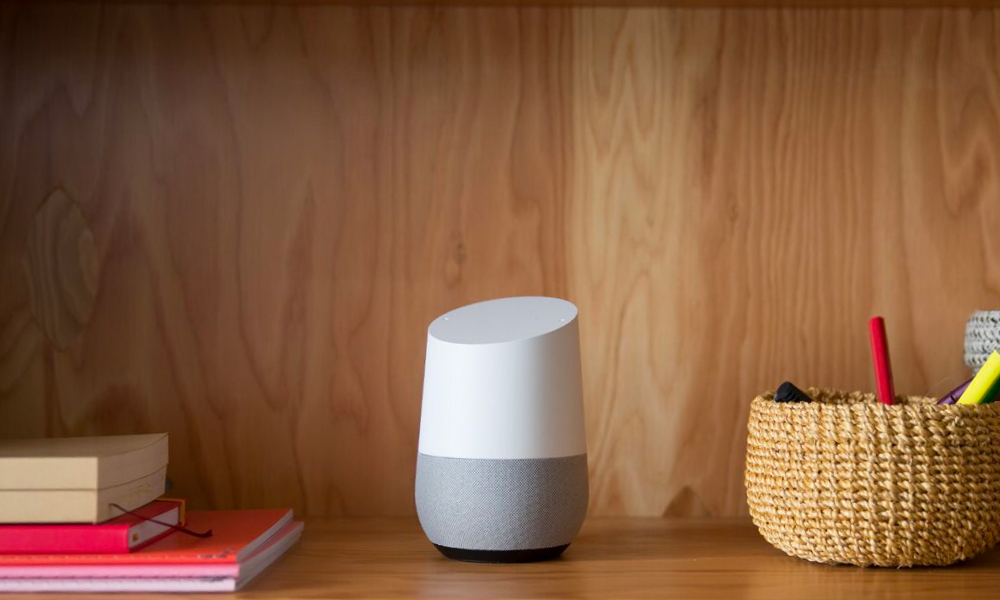 Don't be shy. Just ask.
All you have to do is ask your Google Assistant: "OK Google, what's the weather?" And Google Assistant will reply. It's that easy. The possibilities are seemingly endless, and you can count on hours of family fun asking questions, requesting music playlists, and controlling your media outlets. Try asking Google Home a joke and see what happens.
Google Home, however, is much more than a good time. This intuitive device can actually work for you, lighten your load, and simplify your life:
Map your next road trip.
Check store hours.
Create shopping lists.
Get individualized help with calls, reminders, and schedules.
Check the news.
Get the latest weather report.
Find out about traffic status before heading to work.
— all with the sound of your voice. But Google Home is capable of much more.
Voice activation: It's what the people want.
Controlling your home with voice-activation capabilities brings ease, comfort, and convenience. And research reveals it's what consumers want.
We've done our homework at Vivint and found 72 percent of Americans want voice control over their suite of smart home products. Those with voice-activation capabilities are putting them to good use, with control of:
So, if you own a Google Home and you're thinking of creating a smart home setup, you're in luck. Google Home integrates seamlessly with many smart home automation systems, boosting ease, convenience, and security with hands-free voice control.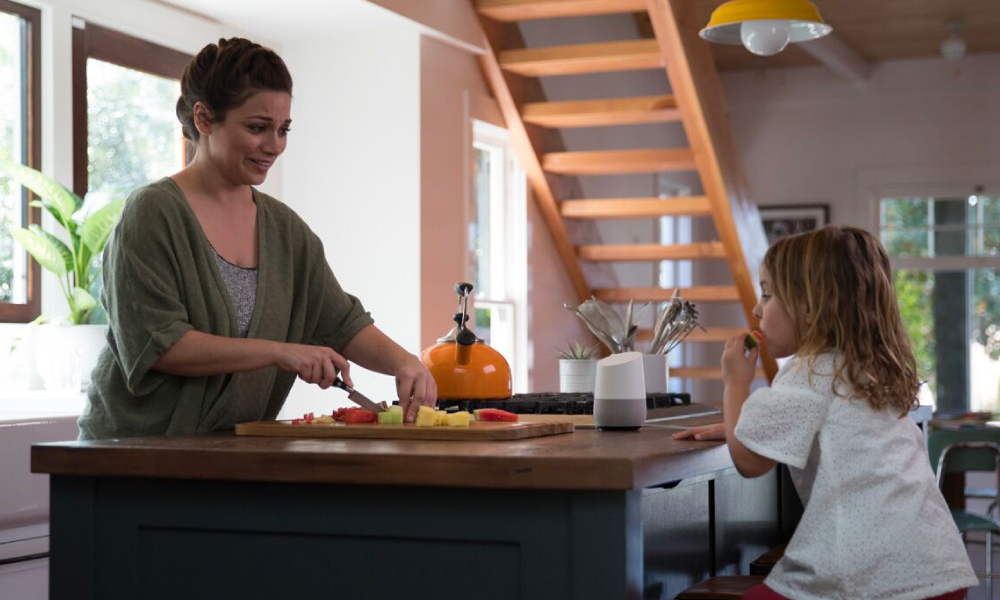 You're in control with Google Home.
With Google Home control, your home can work for you. With two simple words — "OK Google" — and a command, users engage their Google Assistant to get the job done:
Ensure the safety of your home and family. Instruct Google Home to arm your security system with the sound of your voice.
Relaxing on the couch with a good book? Don't get up. Ensure the garage door is closed with a voice command.
With Google Home and Phillips Hue, make hands-free lighting adjustments. Coordinate the lighting in specific rooms, floors, or even your entire home.
The Vivint Element Thermostat integrates with Google Home, allowing temperature control with a simple voice command.
Locks and security: Securing your home is made simple with your Google Home device. No need to get off the couch. Enjoy the convenience of locking doors and arming your security system with just the sound of your voice.
Vivint Integrates with Google Home
Install a comprehensive smart home system from Vivint, and you'll find yourself talking to Google Home like an old friend. Well, an old friend that does whatever you say. From "turn out my lights" to "dim my lights" to "lock my front door," Google Home and Vivint go together like PB&J.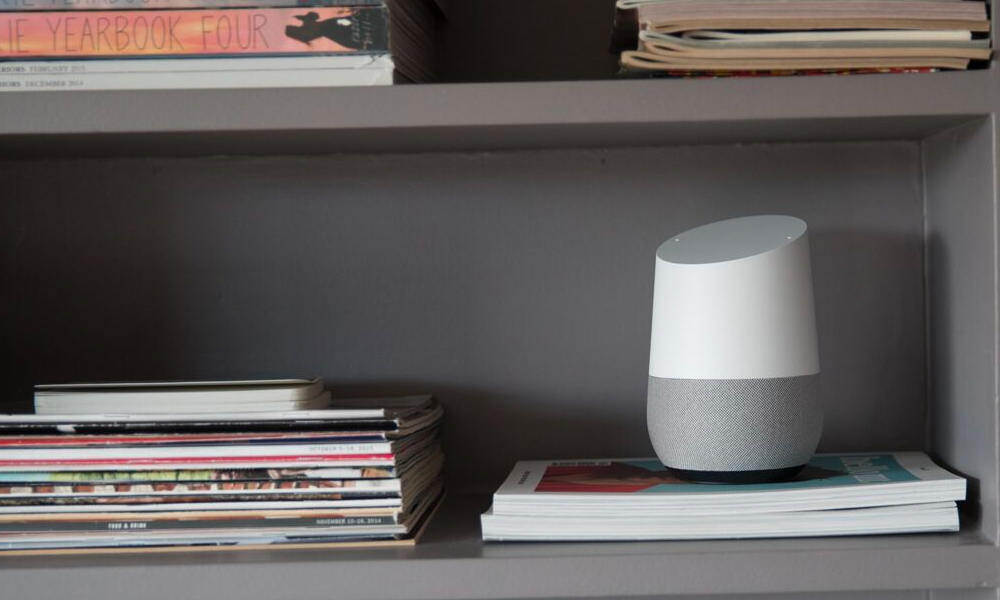 And you can get specific with your requests to Google Assistant:
Arm my security system "stay."
Arm my security system "away."
Set my heat to 70 degrees.
Set my AC to 72 degrees.
Turn the heat up two degrees.
Close my garage door.
Intrigued yet? Google Home makes life better.
Learn more about how Google Home can help you live more and manage less.
Learn more