What Is Solar Net Metering and How Does It Work?
Solar energy is one of the most popular forms of renewable energy, and with good reason. Powering your home or business with solar energy can help you save money on energy bills and reduce your carbon footprint at the same time.
But that's not all. With net metering, homeowners may also be able to sell their unused solar energy back to their electric utility company. This can lead to even lower monthly bills over time.
Whether you're considering investing in a solar net metering system or simply looking to learn more about the benefits of solar power, keep reading.
This guide will explore what solar net metering is, how it works, and its benefits and drawbacks.
What is solar net metering?
Net metering (or net energy metering, NEM) is a billing arrangement that allows commercial and residential customers with solar panels to return excess energy to the grid.
This means any surplus electricity (i.e., unused electricity by the homeowner or business) the solar panels generate credits back to their account with the utility company.
For example, if your solar panels generate 10 kWh of electricity within the day but you only use 5 kWh, the excess 5 kWh goes back to the utility grid. Later, when your solar panels are not generating enough electricity, you can use those net metering credits to offset the cost of the electricity you use.
In this way, net metering reduces your monthly electricity costs and your dependence on non-renewable energy sources.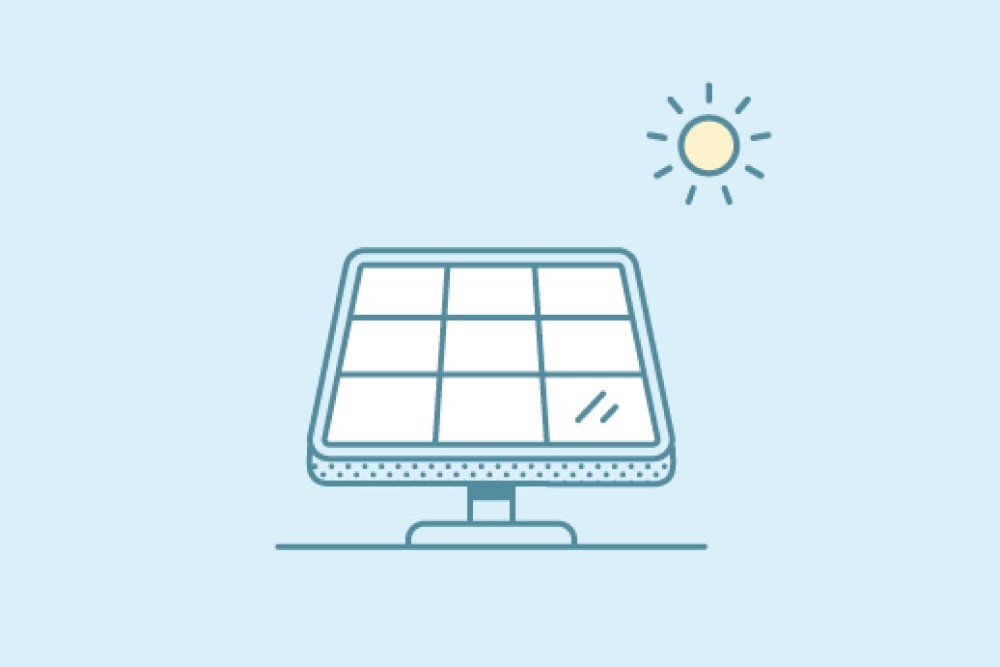 How solar net metering works in 4 steps
Solar energy is a powerful tool for reducing your carbon footprint and saving money on your energy bills. But how does it actually work? Let's break it down:
1. Sunlight powers private solar panels
Solar panels are made up of photovoltaic (PV) cells, which capture photons from sunlight and convert them into usable electrical energy.
The amount of electricity solar panels generate depends on various factors, including panel size, the amount of sunlight they receive, and their orientation toward the sun.
Most solar panels face south in the Northern Hemisphere and north in the Southern Hemisphere, maximizing their exposure to sunlight throughout the day.
2. Inverter converts power from DC to AC
Now that the solar panels have captured the sunlight, the sunlight must convert into usable AC power for your home. This is where the inverter comes in.
The inverter is an essential solar panel system component that converts DC power produced by the solar panels into AC power you can use to power your home appliances.
However, it's not as simple as it sounds. This process involves several steps, including changing the electricity's voltage and frequency to match the electrical grid's specifications.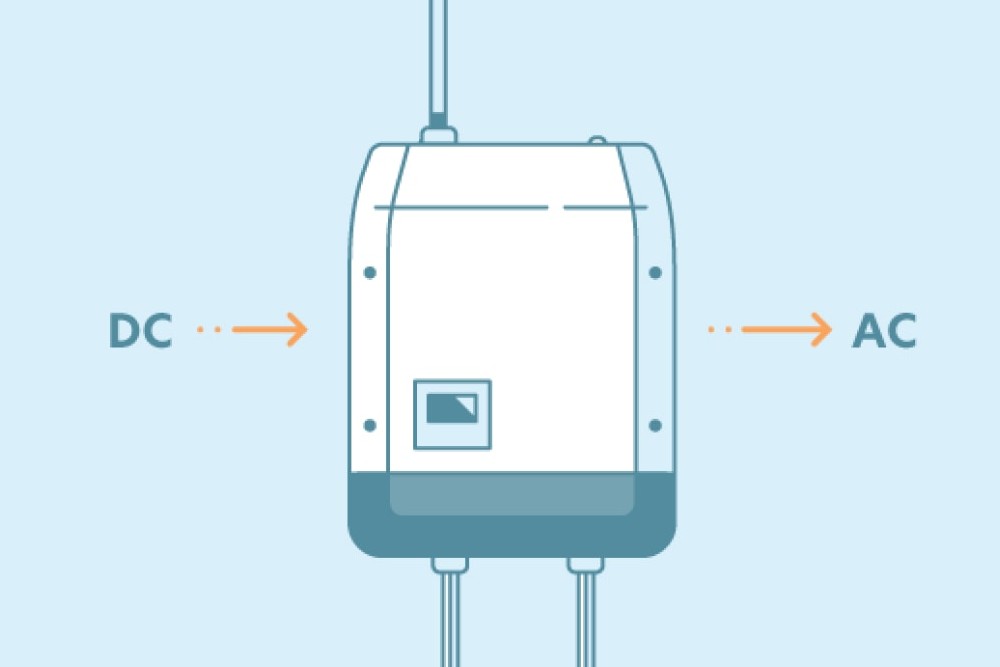 3. Use the energy in your home or business
No big surprise here. The next step is using the AC power in your home or business.
This means you can use solar energy to power your lights, appliances, security cameras, and any other electrical devices, just as you would with traditional electricity.
Using solar energy to power your property can lead to significant cost savings on your monthly electricity bills and reduce your carbon footprint.
4. Excess energy goes back to the electrical grid
All good so far, but what happens when you produce more energy than you need?
Thanks to net metering, you can send the excess generation you did not use back to the main power grid to sell back to the electrical company.
The excess energy is credited back to you at the same retail rate you would have paid for the energy consumed in the given billing period, according to your applicable rate structure.
In general, most homes will produce excess electricity in the summer months and use more in the winter.
With the right design, your system can generate enough power to match your total electricity use for a year, even if you produce much more than you need in some months and much less in others.
Solar net metering pros and cons
A net metering program can be a great option for those wanting to utilize solar energy in their homes.
Of course, everything has its roses and thorns, so we'll go a bit deeper into the pros and cons of solar net metering to help you make an informed decision.
Let's dive right in.
Pros of solar net metering
Solar energy's renewable and sustainable energy supply isn't the only factor that makes net metering an attractive option for homeowners and businesses.
There are certainly other advantages, such as:
Reduce your monthly energy bills. Cost efficiency is one of the biggest benefits of net metering. Generating your own electricity on-site means you can reduce your monthly energy bills and potentially eliminate them entirely if you generate enough energy to cover your usage.

Increase your home's value. Utilizing solar energy for electricity can boost your home's value and make it more attractive to potential buyers. In fact, according to the National Renewable Energy Laboratory, home value increases by $20 for every $1 saved on your utility bills.

Take advantage of various incentives. Many states and local governments offer incentives for homeowners who install solar panels, such as tax credits, rebates, and grants. This is definitely something you can apply for if you decide to install solar panels.

Reduce your carbon footprint. Solar power is a form of clean energy that is both renewable and sustainable, meaning it produces no greenhouse gas emissions or other pollutants. When you contribute your solar power back to the grid, you're offsetting your own energy use and helping combat climate change.

Enjoy energy independence. Solar panels and net metering provide peace of mind knowing you have a reliable and sustainable power source to keep your home running, even when others are left in the dark.
Cons of solar net metering
Turning your home into a power plant has many benefits; however, there are many moving parts when deciding on solar energy.
That said, here are some of the cons you might want to consider before shifting to a solar net metering billing arrangement:
High upfront costs. Despite solar technology's recent advancements, the upfront costs of installing a solar panel system can still be a significant barrier for many homeowners and businesses. In fact, the average homeowner pays an estimated $18,000 for a complete solar installation. However, the cost can vary depending on the system size, location, and other factors.

Space constraints. Solar panels require significant space to generate enough electricity to power a home or business. Depending on the number of solar panels needed, finding adequate space can often be a daunting task (especially for small residential properties).

Relocation. It may not make financial sense to invest in a solar panel system if you plan on moving in the near future. Although solar panels can increase your home's value, you may not regain the installation costs if you sell your property before reaching the breakeven point.

Sunlight dependence. It goes without saying that solar panels need sunlight to function. This can pose challenges for consumers with limited sun exposure or poor weather conditions. However, solar batteries have emerged as a promising solution against weather fluctuations. These batteries allow homeowners and businesses to store excess energy generated by their solar panels when sunlight is limited or unavailable.

Long payback period. Although installing solar panels can ultimately lead to significant energy savings, it can take several years to reach the breakeven point and see a return on investment.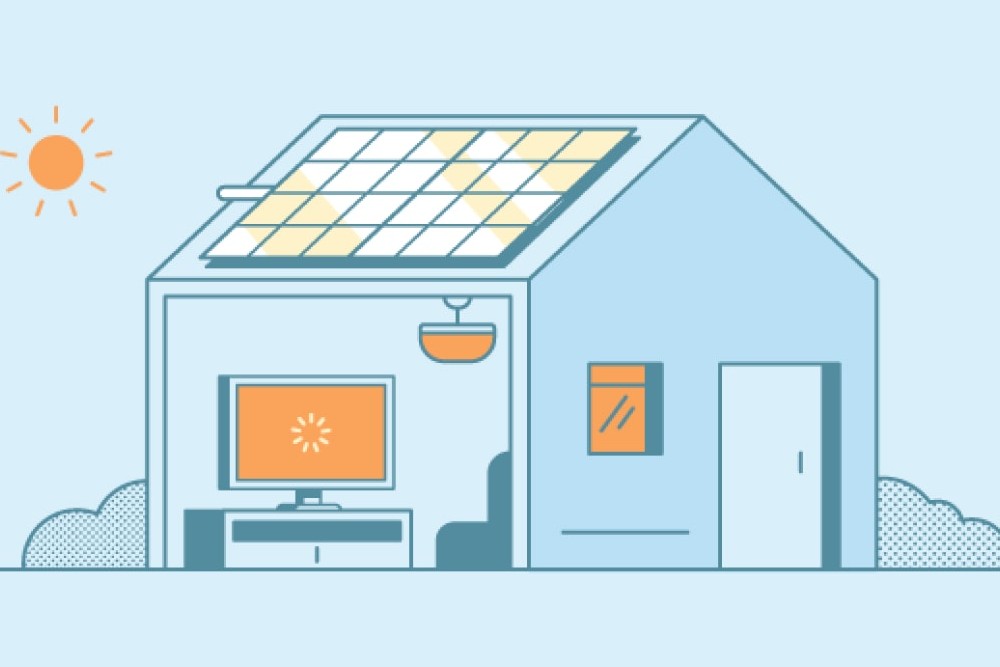 Solar net metering FAQs
Still unsure whether solar net metering is right for you? Keep reading below to find answers to some of the most commonly asked questions.
Which U.S. states do not allow solar net metering?
Most U.S. states have some form of net metering policy in place to incentivize and support solar energy growth.
However, some U.S. states like Georgia, Michigan, and Alabama make it more difficult than others due to poor net metering rules, complicated tariffs, rollover policies, and demand charges.
In these cases, residents can still take advantage of virtual net metering. This enables solar customers to enjoy the benefits of net metering without a home solar power system.
As a consumer, it's important to do your research and understand the specific regulations and policies governing net metering in your area. This can help you determine whether it is a viable option for your energy needs.
How long do solar panels last?
Solar panels usually last 30 to 35 years, but the lifespan of solar panels can vary depending on several factors, including:
Panel quality

Type of technology used

Environmental conditions

Panel angle and orientation

Installation quality

Maintenance and cleaning
As a rule of thumb, having your solar panels inspected and cleaned four times a year is recommended to ensure they are operating at peak efficiency.
This helps you address any issues before it's too late.
How many solar panels does it take to power a house?
An average home typically requires 17 to 21 solar panels to fully offset utility bills with solar energy.
However, each house is different, and the number of solar panels required can vary widely depending on several factors.
Here are some questions to ask yourself when estimating the number of solar panels you might need for your home:
How much energy (kilowatt-hours) does your household consume on average per month or year?

How much sunlight does your location typically receive throughout the year?

Will any obstructions (like trees or buildings) cast shade on the solar panels?

What is the size and orientation of your roof or available outdoor space for solar panel installation?

Are you interested in incorporating battery storage into your solar panel system?

Would you prefer to install a system that meets all of your household's energy needs or one that offsets only a portion of your usage?

What are the local regulatory requirements when it comes to distributed generation systems, net metering, and net billing?
Is solar net metering worth it?
While installing a rooftop solar system in your home may seem daunting and expensive, it can provide significant cost savings over time (among many other benefits).
However, before putting your signature on any solar installation contract, it's important to consider several key factors to determine if it's worth it.
First, assess the amount of sunlight your home receives throughout the year. The more sunlight you receive, the more energy your solar panels can produce.
Additionally, you should evaluate your current energy usage and compare it to the projected energy your solar system produces. This will give you an idea of how much money you can save on your energy bills and how long it will take for the system to pay for itself.
Finally, it's important to do your homework regarding the incentives available in your area. Check out government and utility websites to learn about any rebates, credits, or other financial incentives that may be available to you.
See how Vivint can help turn your home into a smart home to save energy
Solar energy and net metering are excellent solutions to power your home sustainably and efficiently.
But they're just one piece of the puzzle—turning your home into a smart home is another important step that can help you manage your energy usage and reduce your carbon footprint even further.
With Vivint, you can automate your home's security system, thermostat, lighting, and more, making your home energy-efficient while providing peace of mind.
Request a free consultation today to see how Vivint can help design and install your ideal smart home and solar panel setup.
Five complete guides for going solar
Learn more about solar storage systems, panels, inverters, batteries, and more.