It's no secret that energy costs are on the rise across the country. From the gas pump to your electric bill, consumers are met with sticker shock compared to what they were paying a year ago.
This increase has led many to consider adding solar panels to their home. Not only do solar panels help generate renewable energy—which is great for the environment—but they also allow homeowners to lock in their energy rate, which can lead to significant savings.
As if saving on your electric bill wasn't incentive enough to go solar, the recent passing of the Inflation Reduction Act "will cut the cost of installing rooftop solar for a home by 30 percent, or more than $7,500 for an average system."
Despite the potential for savings, going solar is still a big decision and you undoubtedly have questions. To help with the decision-making process, we asked our Vivint Smart Energy experts to answer a few frequently asked questions about solar.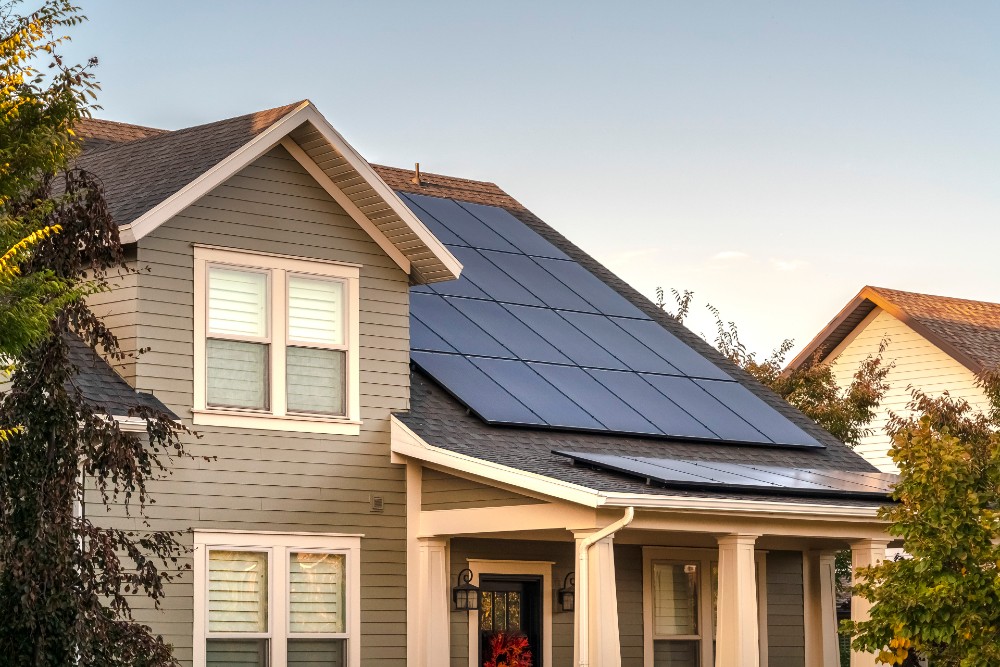 In layman's terms, how do solar panels work?
When the sun shines on the panels, the photovoltaic (PV) cells in the panels are absorbed and begin to move, creating a direct current (DC) electrical charge. They then flow from the panels to the inverter, which converts the power from DC to alternating current (AC) electricity that can be fed into the grid, saved in a battery, or used to power your home.