The holiday season is officially here! For many people, the holidays start with Thanksgiving, a day that's all about gratitude, family, friends, and food—lots and lots of food.
If you're among the 96 percent of American families who plan to gather for a feast this year, you've likely already turned your thoughts towards your menu and the types of Thanksgiving dishes to serve.
Whether you want your table filled with Thanksgiving staples like turkey, mashed potatoes, and pumpkin pie our you want to change things up a little with something new, we're here to help. We've rounded up the top 15 Thanksgiving dishes that are sure to please everyone.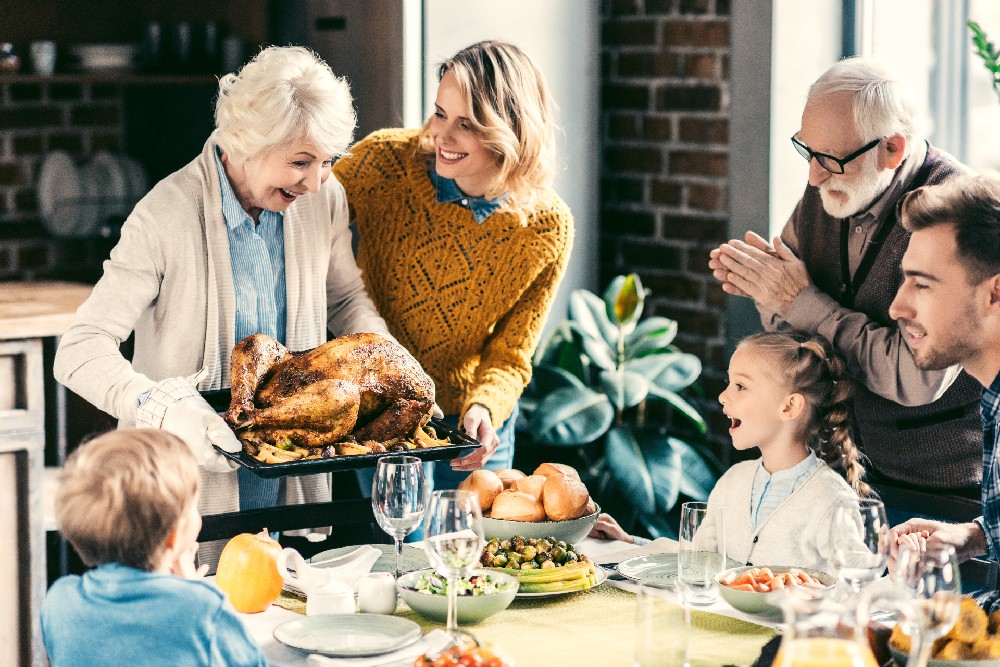 Traditional Thanksgiving dishes
Let's start with the tried and true. These traditional main dishes (including the much-loved turkey) are definitely worth a try:
Turkey. You really can't go wrong with turkey—88% of Americans will eat turkey as a main dish during Thanksgiving. (If it's your first time hosting a Thanksgiving dinner or cooking a turkey, check out this highly-rated World's Simplest Thanksgiving Turkey recipe.)
Chicken. Turkey may be the go-to, but it's fun to change things up a little, too. Roast chicken with fall veggies and spices such as butternut squash, cranberry, and thyme are a tasty turkey alternative. (Bonus: you can roast a whole chicken in under an hour in a pressure cooker like an Instant Pot--much faster than the 3+ hours it takes to cook a turkey!)
Pork. Pork is tender and flavorful, especially when prepared in the slow cooker. All you need is a pork roast, cranberries, and some spices to make this delicious, traditional Thanksgiving main dish.