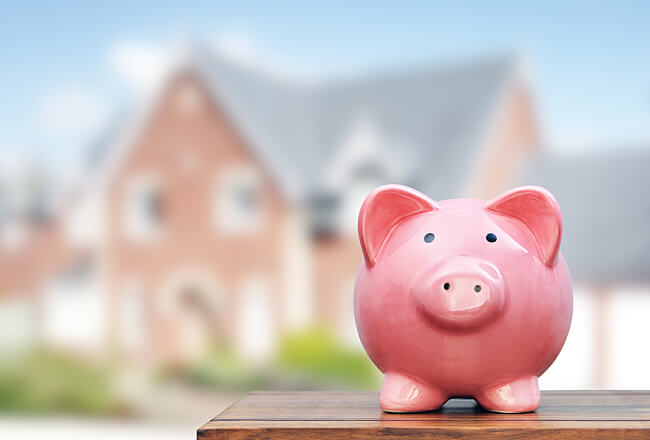 Your electric bill isn't the only place to see savings when you have a home automation system. Smart home technology can also help save money on your home insurance policy by making your house safer and more secure. Here are a few ways to save money on your policy with some smart upgrades.
Create better security
A secure home is not only a safer one, but it can also cost less. Many insurance companies will lower your premium if you have a home security system. The better your system, the higher your savings. For example, a monitored security system that alerts police automatically will yield greater savings than one that just sounds an alarm on your premises.
A good home security system takes security to a whole new level and will give you the peace of mind that you've been searching for. In addition to the traditional alarm and motion detectors, home automation allows you to add many additional functions. You can pair wireless cameras to your system that record and store video and control your lights to make it appear that someone is home, even when you're away. You can also add automated garage controls to prevent intruders from manipulating traditional garage openers. Wireless sensors can alert you to breaking glass, and smart locks allow you to avoid leaving an easily stolen key under your doormat.
All of these options can be integrated and monitored 24/7 with a system such as Vivint Smart Hub. This way, you can communicate directly through your panel. With such an all-encompassing system, both you and your insurance provider can rest assured that your home is safe.
Prevent damage
The risk of damage from fires and floods, or any kind of water damage, is also a significant factor in determining the cost of home insurance. If your city is prone to natural disasters, it means your risk level will be higher — and so will your insurance costs. Securing your home against damage from a disaster can lower your risk and bills. Home automation also reduces your damage risk. Adding a device such as a water leak detector can alert you via a smart device app when leaks are detected in your home and let you shut off your water supply without even needing to be home. Avoiding costly damage saves you money, not only on cleanup but also on your premium.
Cash in on smart incentives
As smart home technology becomes more prevalent, homeowners insurance carriers are encouraging customers to upgrade through incentives. Installing specific home automation devices and other safety features to your security systems can translate into savings on premiums. Whether you're shopping for new home insurance or already have a plan, you should discuss any available incentives with your insurance agent to see what you might qualify for and maybe lower your insurance rates.
It's important to keep in mind that you don't need to invest a tremendous amount of money or time to automate your home. There are some simple home automation upgrades you can make that will go a long way toward saving money on your home insurance costs.
Contact Vivint to learn more about how home automation can save you money.