New Jersey often has a reputation for its low crime rates. Unfortunately, even though the state has much lower crime levels than most other states, it's not a crime-free haven. Especially in spots like Camden, crime is on the rise. Since 2019, car theft alone has increased by almost 5,000 incidents per year; 15,650 car thefts were reported in 2022.
Interested in getting a look at what crime in New Jersey is like? We'll tell you all about New Jersey crime rates and share some interesting statistics.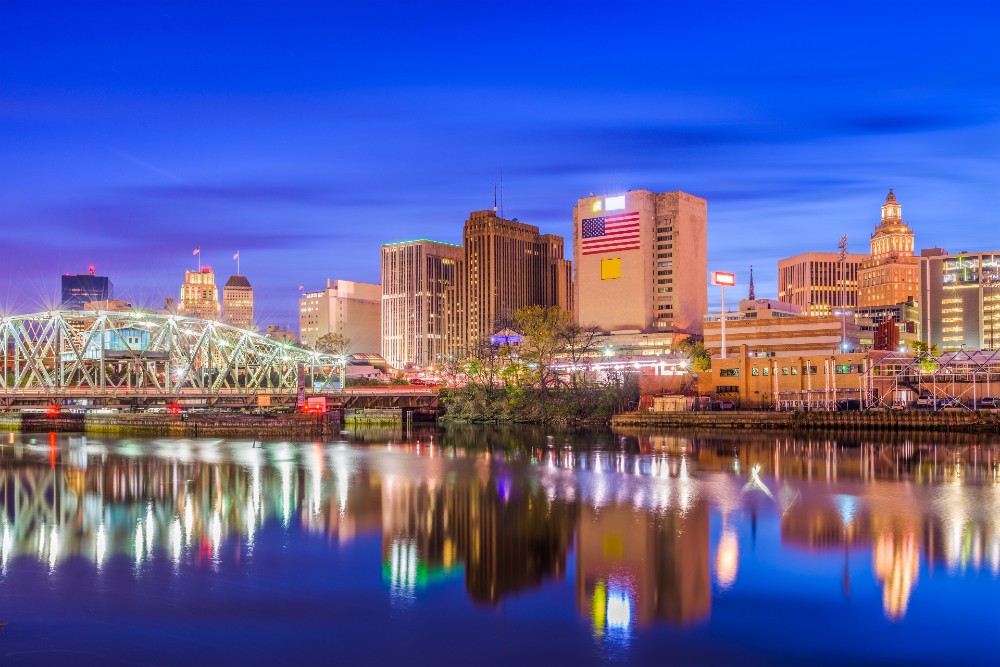 Overall crime rates in New Jersey
Total crimes reported in New Jersey dropped from 232,342 in 2014 to 164,965 in 2020. These crimes ranged from burglary to murder to assault, and they occurred throughout the state. The most up-to-date statistics available for 2023 show New Jersey's overall crime rate as 2,512 per 100,000 residents. The state ranked fifth-lowest for violent crime and fourth-lowest for property crime.
Property crime rates in New Jersey
Not all crimes in New Jersey are violent. The majority of crimes in the state are property crimes like burglary and vehicle theft. In 2021, residents reported 103,761 property crimes. This results in a property crime rate of 11 crimes per 1,000 residents. Though this crime rate is below national averages, you still have a 1 in 89 chance of becoming a victim of property crime. Criminals in New Jersey often target homes to steal electronics, jewelry, and other expensive items.