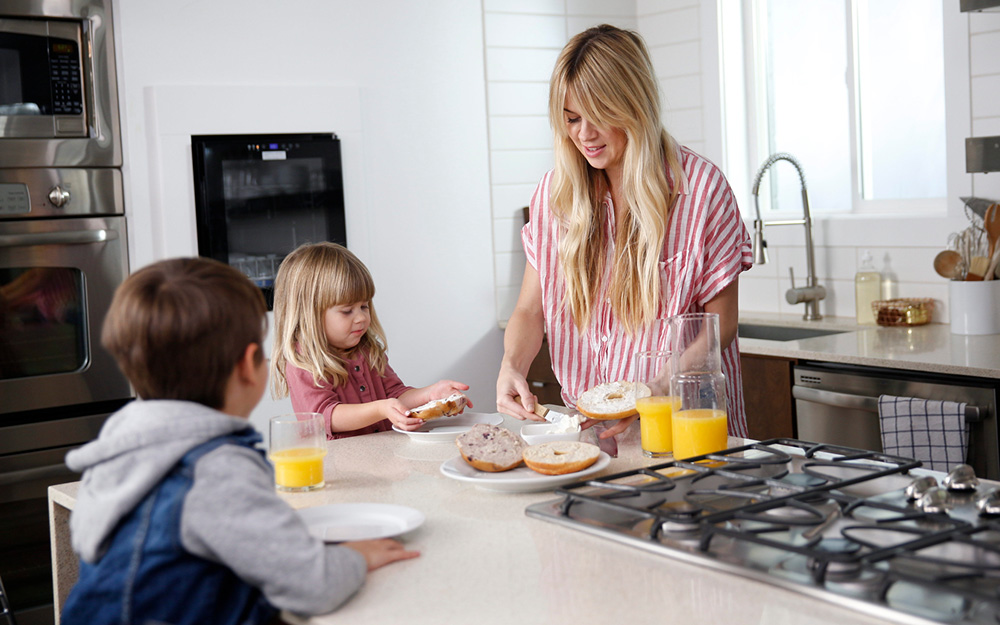 Going back to school means getting back into a routine.
Routines may not involve vacations, spontaneous water fights, or the freedom to grab a good book and lay on the lawn chair all day, but they offer different kinds of benefits.
A routine can:
help keep your life simple and organized, and we all know how crazy the school year can get.
provide your children a structure to learn important skills like how to set priorities, meet deadlines, become more independent, and develop habits of self-care.
Each new school year comes with different challenges and needs so it's important to get into the routine that works best for your kids.
Back to School Routine Tips to Help Your Family Get Ready
Use a Calendar
Soon enough you'll be swamped with a vast number of important dates and deadlines. These might include school events, homework assignments, doctor appointments, or church activities.

A calendar is a great way to stay organized and keep everything in one centralized place. It will serve as an important reference point each day to help you stay on top of things.
You might also want to consider color coding, using stickers, or highlighting to keep your calendar even more organized and easy to use. Whether it's a traditional paper calendar or a digital calendar, choose whatever method works best for you.
Digital Calendars + Smart Speakers = Extra Convenience
If you like digital calendars (on your phone, for instance), you may want to consider adding smart speakers to your home.
Alexa, the Amazon Echo voice-activated smart speaker personality, can help you easily add items to a calendar – or check your schedule – all with the sound of your voice. It's a great way to help simplify your routine.