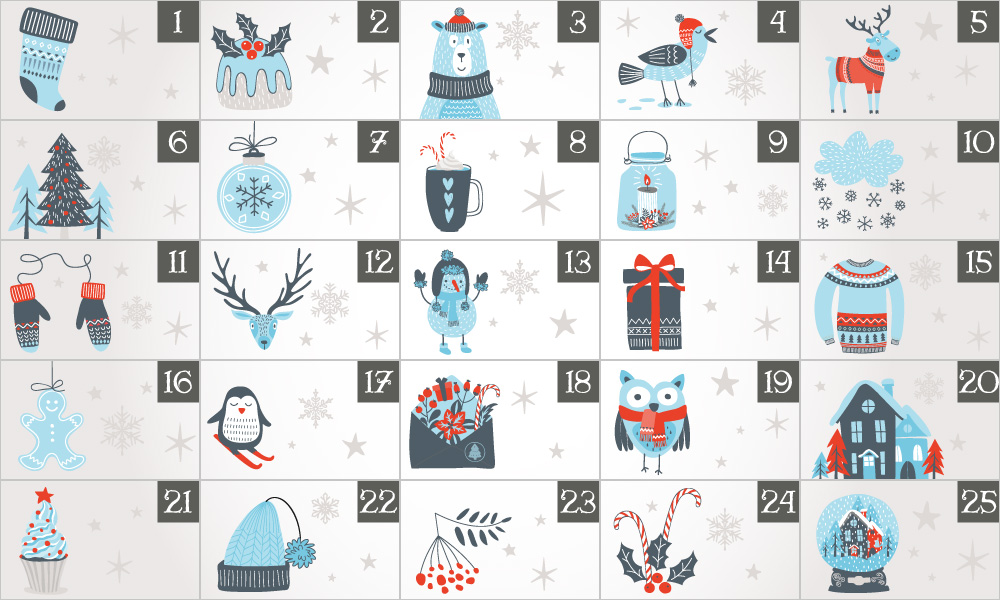 The holiday season often brings out the best in people. From food drives to collecting toys and clothes for the needy, there's no shortage of ways you can help bring joy to others.
For kids, the excitement of Santa, making Christmas lists, and seeing toy commercials everywhere can make it a little harder to get into the true spirit of the season.
A Christmas countdown calendar, or advent calendar, is one way you can teach kids the true meaning of Christmas while starting a fun holiday tradition.
What's an advent calendar?
An advent calendar is a December calendar used as a Christmas countdown for the days leading up to Christmas. There are hundreds of countdown to Christmas calendars with different themes, but the idea behind them is the same.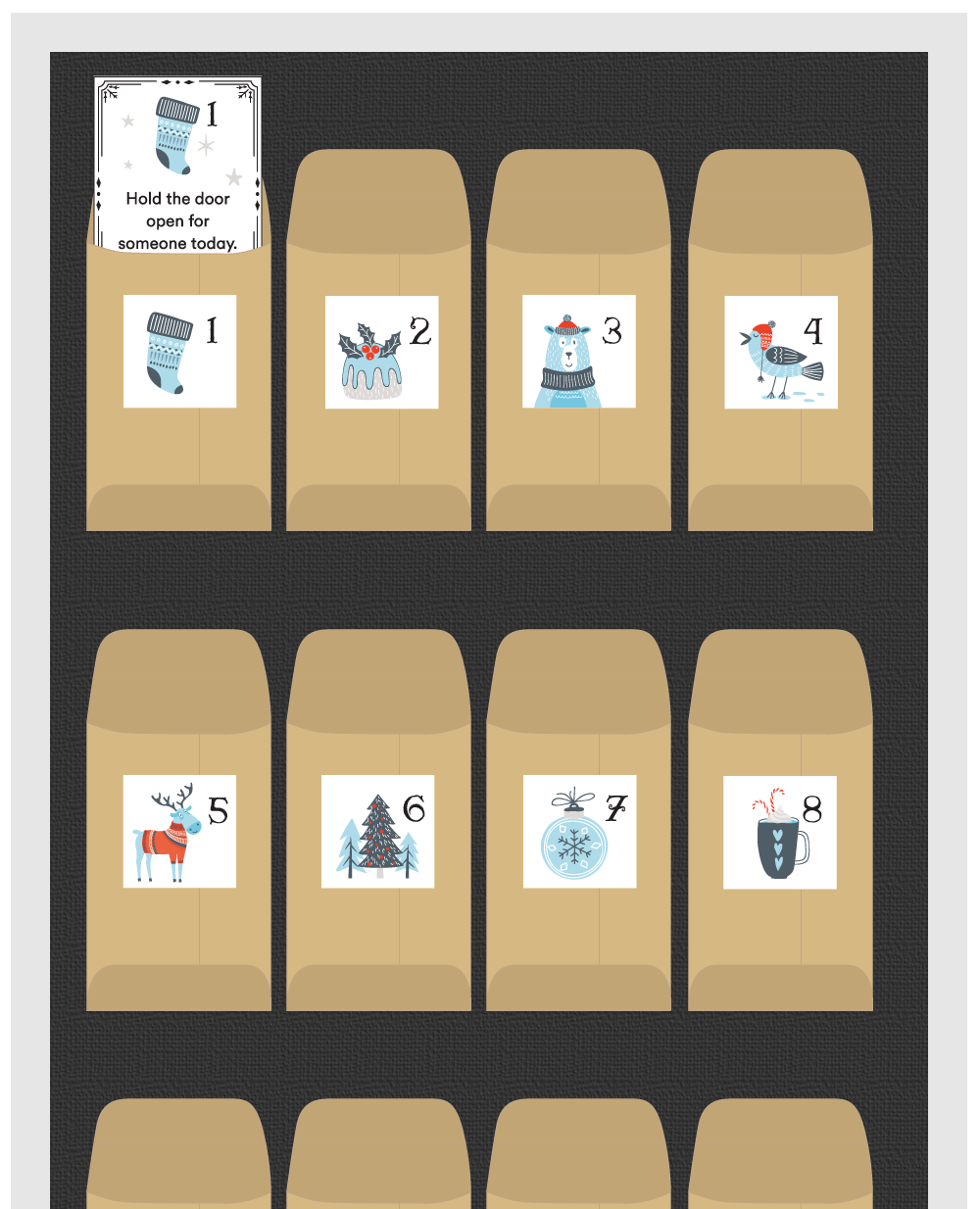 Each day has a little door or slot that contains a treat or task for you to complete as you get closer to Christmas day.
Get in the spirit of giving with a service-based Christmas countdown calendar
One way to help kids get into the giving spirit of Christmas is to create a December calendar of service. This type of advent calendar contains different acts of service you can do as a family each day.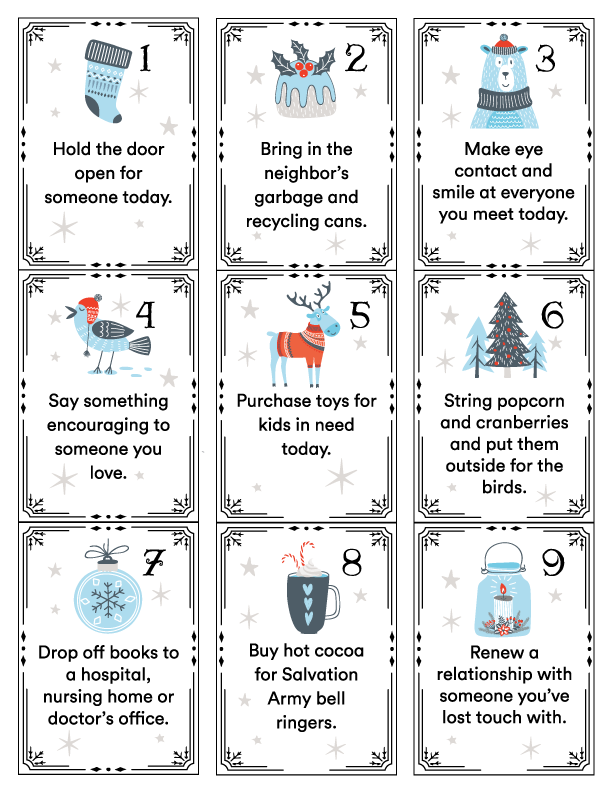 The great thing about this calendar is that instead of chocolate or goodies, it focuses on reaching out to others and looking for opportunities to make a difference in the lives of your neighbors and members of the community — and that's what Christmas is all about.
Make your own countdown to Christmas calendar of service
We've made it super easy to create your own advent calendar! Here's how:
Make your calendar. You can download a December calendar for 2017, or use the numbers in our free printable to create your own personalized calendar on a bulletin board or piece of poster board.
Print out the advent cards. The attached advent cards contain different acts of service for the days leading up to Christmas. Discovering the new act of service each day is part of the fun, so make sure you fold them in half or place them in a mini envelope before you attach them to your calendar.
Download your free advent calendar of service here.
That's it! Once you've made your calendar, you'll select a card each day. It's a fun, meaningful tradition that will have everyone in your family excited to reach out to others and make the holidays brighter for everyone.