When you're choosing a smart home security or home automation system, one of the most important things to consider is how you control your system.
Many smart home devices feature voice control via Amazon Alexa or Google Home, but you'll need to control your entire smart home system, not just the individual devices.
When it comes to smart home control, Vivint provides solutions to keep you connected to and in control of your smart home whether you're at home or away.
The Vivint Smart Hub, Smart Home App, and Vivint Keypad all provide easy access to your smart home no matter where you are, giving you both convenience and accessibility. But you don't have to take our word for it—our customers have plenty to say about Vivint's Smart Control.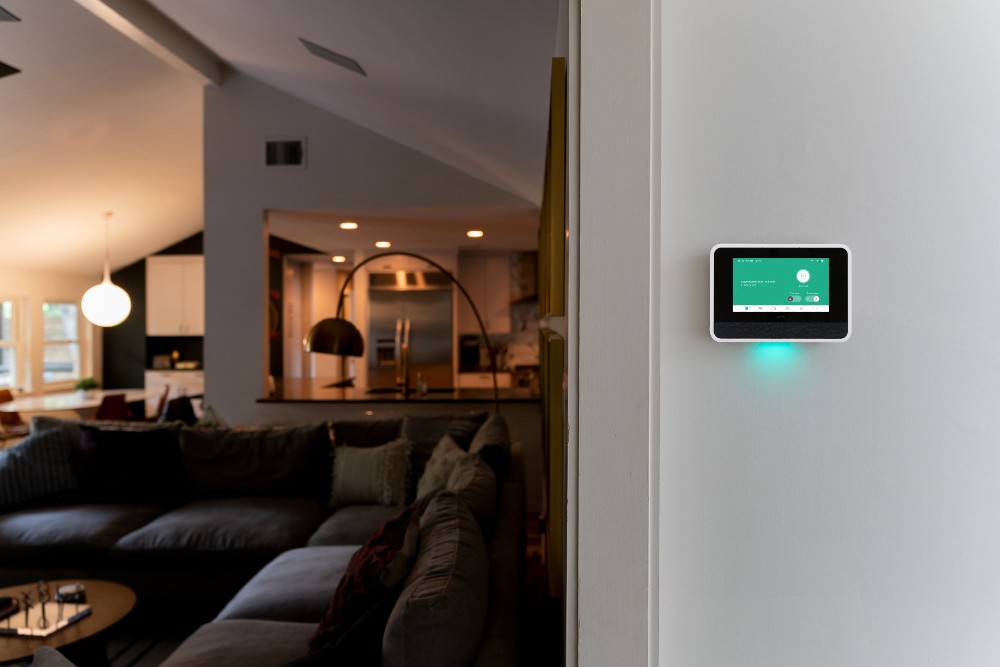 All about the Vivint Smart Hub
The Vivint Smart Hub is a touchscreen panel that lets you manage your entire smart home security system from one location.
As the heart of your smart home, the Hub makes your smart home products work together, connecting them via WiFi so you have seamless touchscreen control over your smart home system.
The Vivint Smart Hub has a wealth of features and advanced functionality, including:
Control smart home devices from one location
You have access to your entire smart home system via the Smart Hub. Arm or disarm your security system, check camera feeds, turn your thermostat up or down, and adjust your lighting from one spot. No more walking through the house each night checking door locks and turning off lights; you can secure your home for the evening right from the Smart Hub.
Superior picture with 1080p LCD touchscreen
The Smart Hub provides brilliant smart home control with a crystal clear picture, thanks to its HD color display. Image quality isn't lost when viewing camera footage, either; night vision and 3X HD zoom ensure you have a clear look, even when viewing footage outside or zooming in for a better look.
Support or help with the touch of a button
With the panel's two-way voice feature and one-touch access to emergency services puts you in touch with help when you need it. You'll immediately be put in touch with customer support who will contact emergency responders for you so you get the help you need.