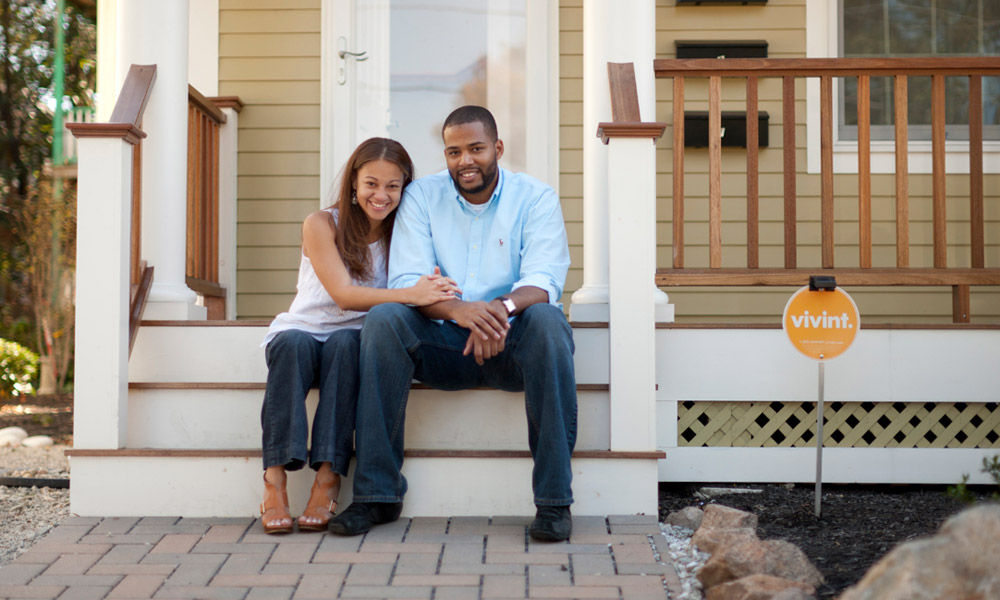 It seems like "smart" technology is everywhere in today's homes. Almost anything in your home can be controlled with your cellphone or tablet, including your lights, blinds, and thermostat. Fortunately, home security is no different! There are a variety of smart homesecurity systems and smart home automation systems, but one system has emerged that combines those two—and does it nearly perfectly.
Vivint is one of the largest home automation companies in North America. They were recently named the Central Station Alarm Association's "Central Station of the Year," they received a Consumers Digest Best Buy Award, and they have racked up a number of other high-profile awards. If you look at Vivint's reviews, you'll see that not only the experts but also consumers are convinced.
What makes Vivint so special? Out of all the other security and automation systems in its price range, nobody else comes close to including the features you'll find with Vivint. Along with standard security system components such as window/door sensors and motion detectors, Vivint includes an LCD touchscreen control panel, a remote key fob, a smart thermostat, a lamp and small appliance control, a video camera, and an automatic door lock—all of which can be controlled remotely via a mobile app! You can even set up your system so you receive a text message anytime an "event" (such as a door opening or a motion being sensed) is triggered, and you can receive notifications if your carbon monoxide or smoke detectors sense an emergency.
The Vivint app (available on Android, Apple, and Blackberry devices) is incredibly user friendly, and it makes controlling your system a breeze. With the tap of a button, you can see video from your home, lock your doors, arm your security system, or control your home's temperature.
In terms of security, the average response time is lightning quick (under 10 seconds, while the industry standard can be up to two minutes), and the system is highly trustworthy. If you have pets, you can set Vivint's motion detectors to ignore them as they walk around the house but to sense an intruder. The two-way voice feature means that Vivint's security specialists can verbally speak with you through your control panel and speak to local emergency responders at the same time.
You're not just keeping your home safe when you trust Vivint's security system—you're also saving money with the smart thermostat and making things more convenient with the automated door locks and appliance controls. If you're in the market for just a home security system or just a home automation system, Vivint is the right choice. But with both of those combined in a robust, feature-packed unit, you've got a system that may just be the best on the market.