The Bucket List Family experienced a unique interaction with giraffes in Kenya which provided the perfect theme for their kids' bedroom remodel in episode four of Traveling Home.
The Gee family—known online as the Bucket List Family—traveled to Kenya to experience the culture, meet the people, and interact with majestic giraffes.
Giraffe Manor is a historic home located near Nairobi, Kenya, that has been converted into a boutique hotel. A herd of giraffe visit the home and poke their heads through windows and doors to give kids and adults a unique opportunity to interact with these towering creatures.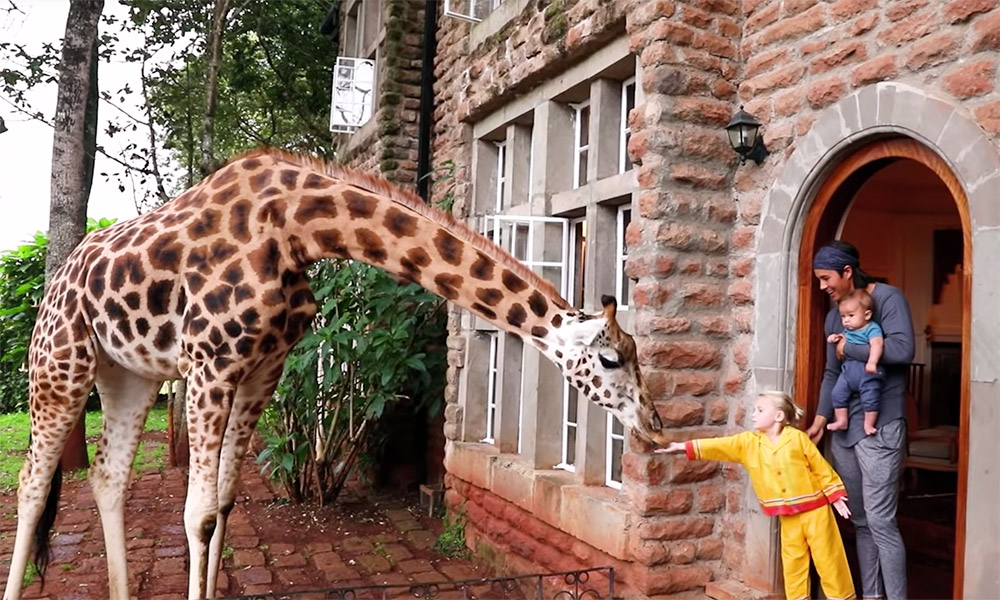 The Gees were so delighted by their experience at Giraffe Manor that they wanted to somehow incorporate giraffes into their kids' bedroom in their home back in Hawaii. A giraffe theme fits the Bucket List Family well as it speaks to adventure and a love of the outdoors.