The Bucket List Family experienced a unique interaction with giraffes in Kenya which provided the perfect theme for their kids' bedroom remodel in episode four of Traveling Home.
The Gee family—known online as the Bucket List Family—traveled to Kenya to experience the culture, meet the people, and interact with majestic giraffes.
Giraffe Manor is a historic home located near Nairobi, Kenya, that has been converted into a boutique hotel. A herd of giraffe visit the home and poke their heads through windows and doors to give kids and adults a unique opportunity to interact with these towering creatures.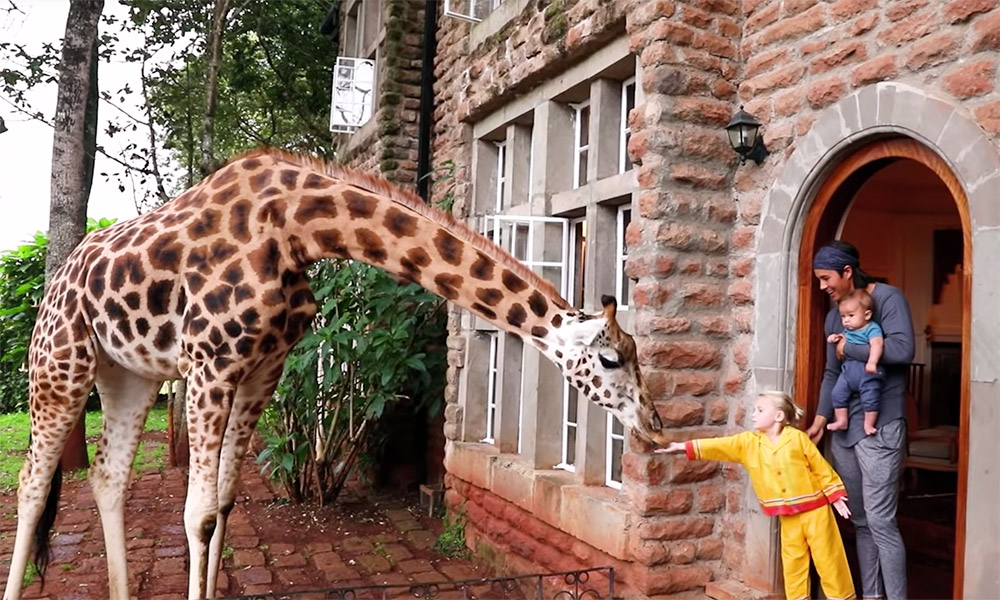 The Gees were so delighted by their experience at Giraffe Manor that they wanted to somehow incorporate giraffes into their kids' bedroom in their home back in Hawaii. A giraffe theme fits the Bucket List Family well as it speaks to adventure and a love of the outdoors.
Designing a giraffe-inspired kids bedroom
Creating a giraffe-themed room was no tall order for home remodeling experts Andy and Candis Meredith. They immediately set to work converting the existing room into a space that spoke to adventure, exploration, and, of course, giraffes.
After doing some initial demo work to better reconfigure the space, Andy and Candis installed two sets of built-in bunk beds, providing bed space for Dorothy, Manilla, and Calihan, and an extra bed for a guest. Sturdy, hand-made ladders and rails were installed to protect the kids.
See how the room turned out:
Built-in bunk beds are a popular design trend, in part because they are a valuable space saving method that provides a feeling of permanence and intention to the room.
Above each child's bed is an aged nautical-style lamp light that they can control with their own light switch.
Beyond the bunk beds, the rest of the room is open, bright, and comfortable, an ideal design to help Dorothy, Manilla, and Calihan feel at home and have plenty of open space to play.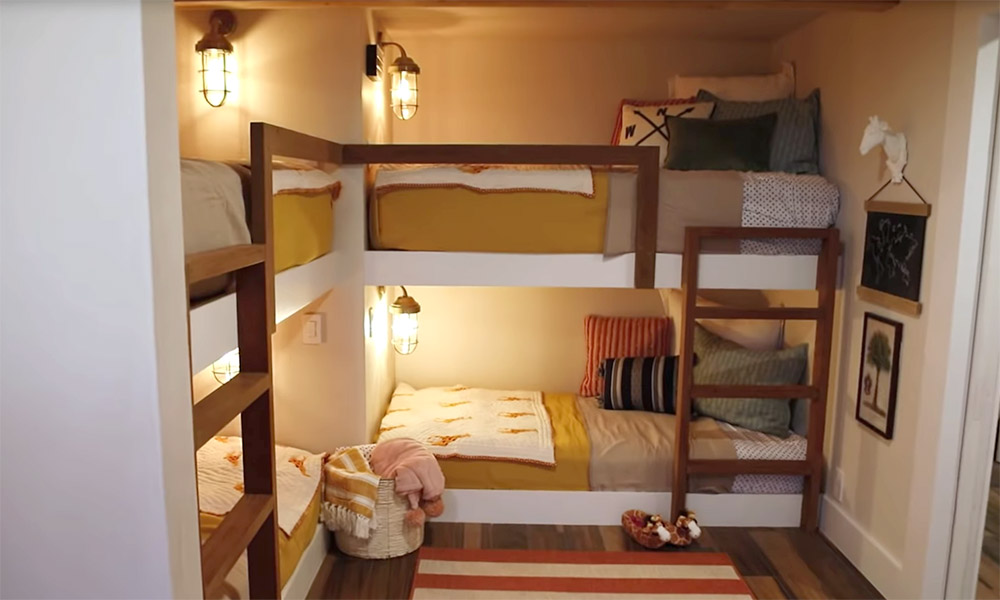 Keep an eye on your kids with an indoor camera
Also included in the kids room is a Vivint Ping Camera, a unique indoor camera that will allow Garrett and Jessica to "ping in" to easily check on their kids.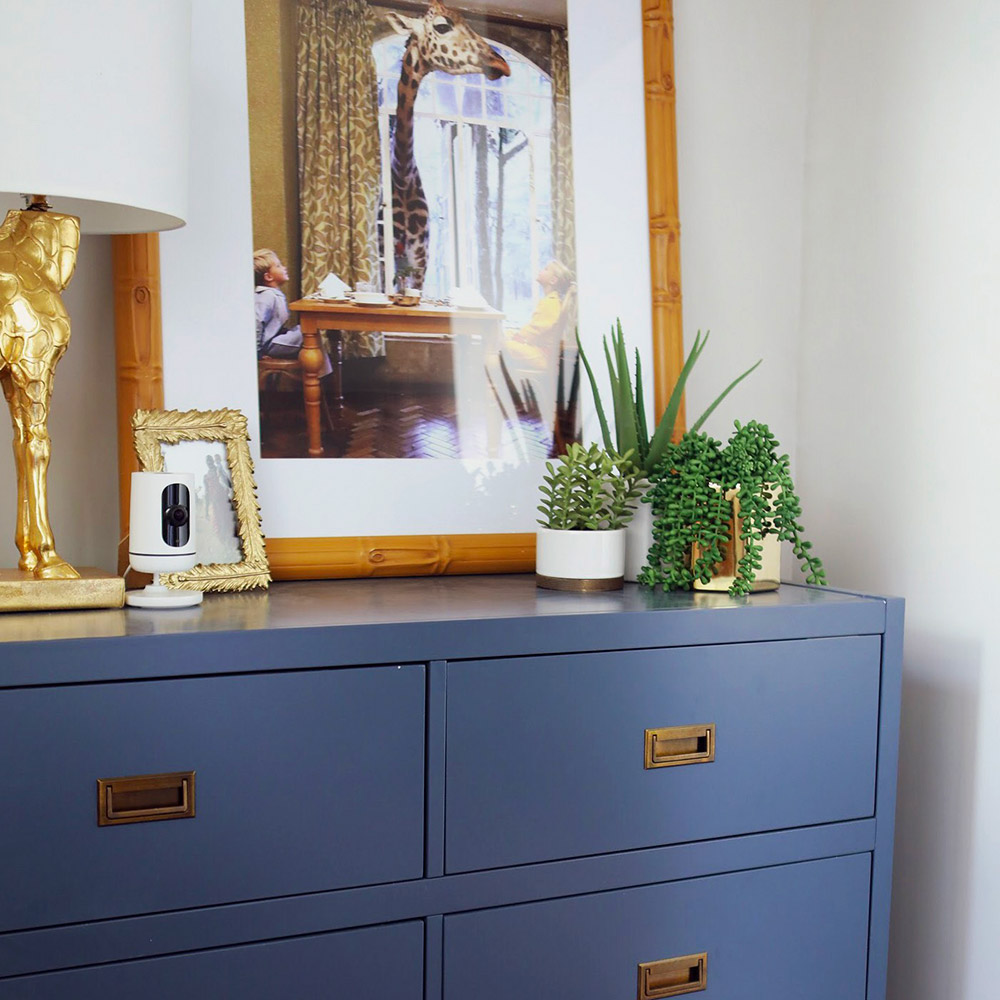 Dorothy or Manilla can also call out to their parents with the press of the one-touch callout button on top of the Ping camera. Once connected, kids and parents can have a two-way conversation, with the parents being able to see their kids as well.
Andy and Candis used the Ping camera's one-touch feature to call Dorothy and Manilla in Kenya to get their input on pillows. The kids could see Andy and Candis on the Vivint Smart Home app and talk to them even when they were more than 10,000 miles apart.
The Ping camera helps families stay connected and provides parents peace of mind that their kids are safe. When integrated with a smart home system, the Ping camera lets parents view live camera feeds, or review recorded camera video clips to know what's happening in any room in their house.
Learn more about how a Ping camera and a smart home can bring you peace of mind. Call us at 855.993.3998 for a free quote.
Friends of the Bucket List Family qualify for a special offer when you use promo code BUCKETLIST100.