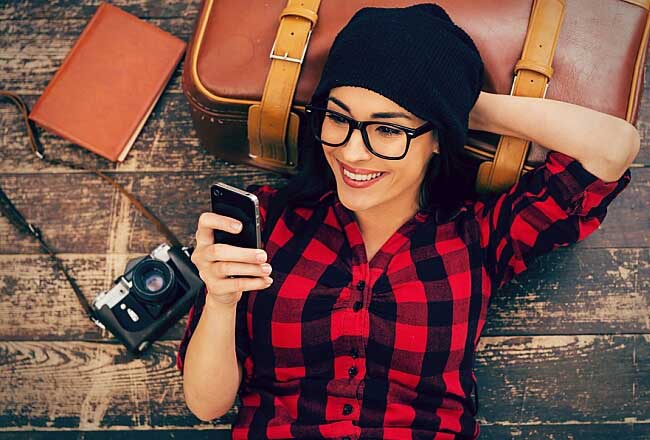 No matter how far away, your thoughts always return home where your family and possessions are. The Vivint app keeps you connected to your home, so you can always feel like you're nearby.
The Vivint app allows you to adjust the basics, such as arming and disarming your home and setting the thermostat remotely, and the more advanced access controls of your home, such as the programmable door lock. You can control who enters your home even when you're not there. With this app, you'll have complete control of your smart home, but the full extent of the app and its cool features allow you to accomplish even more.
In control wherever you are
You secured the front door with a doorbell camera to see any visitors, complete with video set up inside and outside your home. However, did you know the Vivint app allows you to view a live video recording on your smartphone? Since you don't need to be home to see it, the app provides an amazing sense of security when away from the house, giving you a set of eyes on who's coming and going and what they're doing.
In addition to the live video feed you can watch from anywhere, the app lets you see playback of the video recorded at an earlier time. You can view prerecorded activity from any camera, so you won't miss anything, no matter how busy or tied up you are. If anything goes wrong, you can handle it right away, instead of waiting to arrive home and review your video feed after the fact.
You can even save a clip of video. For instance, if something you recorded caught your attention and needs to be saved for future reference, the app allows you to easily and efficiently accomplish this task.
Stay connected and feel secure
Once you learn how to use the variety of cool features on the Vivint app, you'll wonder how you lived without them. You'll feel secure about what's happening in your home and who's at your front door. Home automation keeps everything in your home running smoothly, and this app empowers you to control it all from afar.
If you want to learn more about Vivint and the app, check out their website, where you'll discover a wealth of information about smart home services and products.