Kitchens are one of the highest value rooms in a house. People spend the most time there, prepping meals or gathering to eat. Kitchens are typically the highest traffic rooms in a home, and sellers get the most bang for their buck with updated, modern kitchens. They're often at the top of homeowners' list for rooms to remodel because they get such a great return on investment.
Remodeling your kitchen is a great choice also because there are so many options that can be changed and improved. A lot of home improvement technology development is focused on kitchen design and appliances. There are more smart devices for kitchens than anywhere else, and a wide variety of colors, materials, and layouts to choose from.
Here are some helpful tips on what to think about going in to a kitchen remodel.
1. Plan for enough storage
Designer kitchens look sleek and minimal, but kitchens also need to be practical. Before you dive headfirst into a kitchen remodel, seriously consider how much storage you'll need. The last thing you want to have to do is add temporary shelving units or cupboards piecemeal. They won't fit into your design and poor planning will be obvious.
Clean lines are the trend in kitchens right now, and you can keep them by adding storage up high. Take advantage of the space that's traditionally left open between the ceiling and cupboards by installing even more storage space. You can place items that get used less frequently there and still get the clean look you love.
2. Buy proven technology
Homeowners should resist the urge to be first-adopters of kitchen technology. A refrigerator that will automatically order more milk from the store when you run out sounds great, but how well does it keep things frozen? How easy will it be to repair when there's a software issue? Kitchen remodels should incorporate technology that is reliable and works well.
A Vivint Smart Home system brings a combination of home security and home automation that is intuitive and reliable. Our Element Thermostat, the Vivint Smart Hub control panel, and even the Vivint Doorbell Camera can all make a difference in the kitchen. Plus, there have been so many improvements in sinks, fridges, ovens, and lighting that will make cooking and cleaning easier than ever.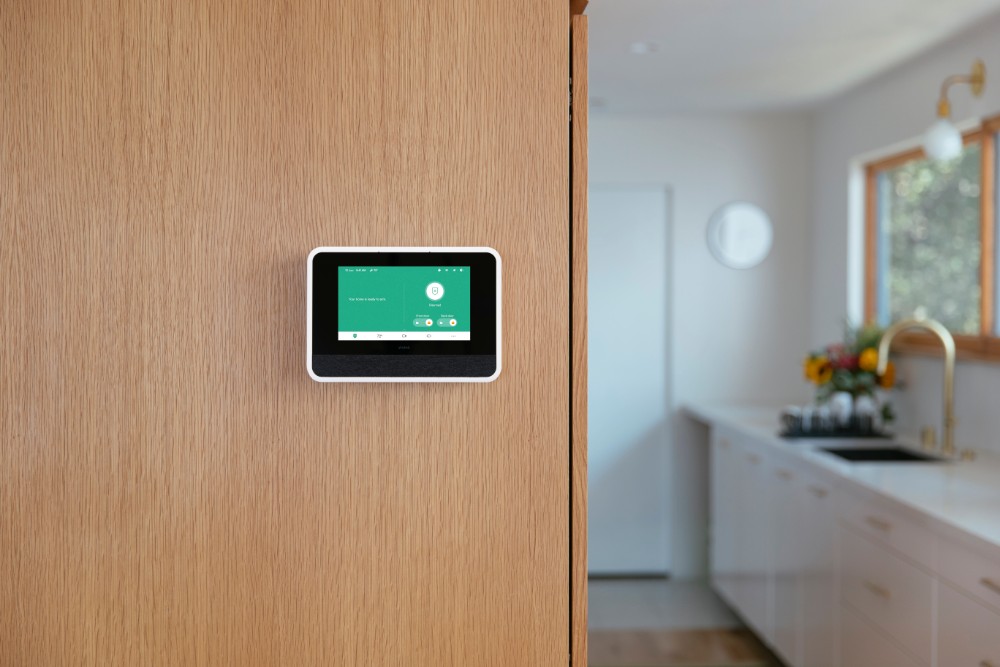 Just make sure that you've done the research to know you're buying proven technology that you'll use. Don't get something fancy that you'll use a few times and then forget about. That's money that can be better spent elsewhere.
Think about what will really make you happy being in your kitchen and invest there. Whether it's a hands-free sink or a vacuum vent in the floor for when you sweep, kitchen technology can make a big difference. Read plenty of reviews and buy products with good service plans.
3. Increase light in the room
Lighting is one of the most overlooked factors in kitchen remodels. People love working and being in bright kitchens. Dark kitchens are uninviting. The best kitchen remodels make good use of lighting fixtures and increase natural light. Think about increasing the size of windows in the room.
Large veranda windows give a beautiful classic look. They offer great views of the outside and let sunlight in. Put some thought into placement of light fixtures—they can add decorative touches to kitchens in addition to improving light. A stunning piece above a kitchen island always looks elegant, and under-cabinet lighting is a luxury touch.
Also consider smart lighting from Vivint. Control your lights with your voice, turn them on or off from your phone wherever you are, or have them turn on when you unlock your front door. Say hello to your customized wireless lighting system.
4. Don't skimp on flooring
Flooring sets the tone in every kitchen. Homeowners can't go wrong with wood or cork flooring, but if it's in the budget, tile or stone really elevate things. You can make designer patterns into the kitchen floor that make it one of a kind. If you can afford it, radiant tile heat underneath tiles is a wonderful idea. There's nothing better than stepping on a warm floor in the middle of a winter morning.
Be aware that more seams in a kitchen floor mean it's easier for dirt and debris to build up. Still, tile and stone are well worth it if you're up for the extra cleaning effort.
5. Does the layout really need to be changed?
A lot of time and money can be saved if the layout doesn't change. Many homeowners think they need to change everything to get what they want out of a kitchen remodel. That's not always the case.
Most of the time, putting in new cabinets, floors, and appliances will make you feel like you're in a brand-new kitchen. You can change the size of the island or extend counter lengths without having to do a total teardown.
One of the best things about modern kitchen remodels is that you can see everything virtually before anyone swings a hammer. There are many room planners available online that allow designers and homeowners work together to see changes before they actually happen.
6. Don't be afraid to take a chance
It's your kitchen. You're going to be the one spending a lot of time there. If there's some non-traditional color or design that you are considering, just go for it. Believe it or not, contrasting colors and patterns is a new trend in modern kitchens. Designer kitchens often have light cabinets and counters up against darker islands and cupboards.
Some finishes are stainless steel, and others rose gold. Matte black appliances are also a thing. It's all about how well things in the kitchen play off each other. There are few rules, especially now that you can see the virtual design before making a final decision.
7. Small accents will make your kitchen
When people walk into a kitchen, they notice the little things. Maybe it's the mosaic tilework in the corner, or the reclaimed wood counter. It might be cupboard fixtures or decorative lighting. The point is, homeowners can spend a ton of money on the highest quality appliances and countertops, but small design accents will make the biggest impact.
Changing from traditional cabinets to open shelving will give a kitchen an entirely new look without having to change much else. Homeowners working on kitchen remodels shouldn't forget to focus on textiles, wall art and accessories that will make things pop.
Upgrade to a smart home
A remodel is the perfect time to take your home to the next level. By installing an integrated Vivint Smart Home system, you'll enjoy greater peace of mind, convenience, and control of your entire house. From security sensors to smart locks and from surveillance cameras to smoke alarms, you can count on us to take care of you and your family.
To get a free quote on a customized system, contact our Smart Home Pros today at 800.646.1469.