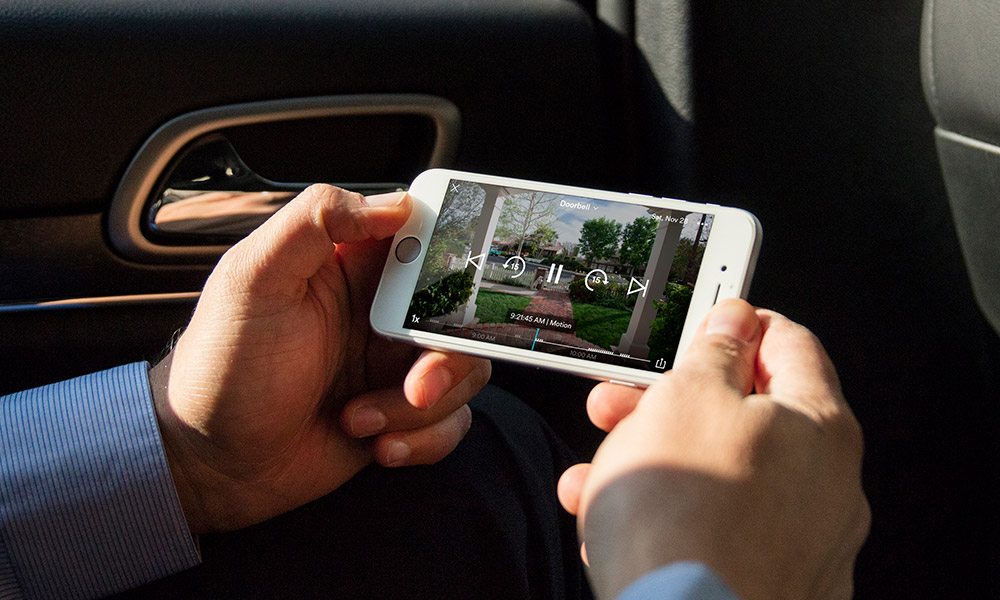 Home monitoring has come a long way in keeping our homes safe, and innovations — big and small — continue to develop in this area. These home automationadvancements can make our lives better and put our minds at ease, and they're springing up quickly across the industry. Here are some examples of how far automation has come and where it's headed in terms of its effect around the home.
Home monitoring today
Today, our homes are watched in real time, from doorbell cameras to indoor and outdoor video cameras, capturing the activities of the residents and visitors. Unlike the past, you can see everything as it's happening, and you can even speak using two-way communication from anywhere. This is possible via apps on smartphones or tablets. You can also review previously captured tape that you missed while busy with other tasks. In a sense, you'll have eyes on your home around the clock.
Video technology allows us to interact with people in more unique ways, such as the doorbell camera. This tool shows us who's at the front door ringing the bell and allows you to speak with them, too. If you're busy inside or outside the home, it's possible to ask them to come back another time or tell delivery people where to leave a package.
Alarm services come in handy by keeping an eye on your home and alerting you if a door or window is open. This includes doors inside the home that should remain closed, such as bedrooms and closets.
It's in the details
In addition to home security, you can track many other aspects of your home. Continued advancements in this technology allow you to ensure dinner is ready when everyone returns home for the evening. This is possible by using a smart oven that monitors and sets cooking temperatures remotely. Another example is an alarm that alerts you if the air quality in your home decreases. This way, you can turn on the air purifier with your smartphone app.
More home appliances and gadgets are incorporating smart technology to make them more effective, and this will become commonplace in the future. Smoke detectors, carbon dioxide monitors and other important home products are all working together to make your smart home a safer one.
The future of being connected
Technology is advancing at a feverish pace. You will soon see monitoring that incorporates fitness trackers and personal devices to respond by automatically administering medication when a medical emergency is detected; this may even remove the need to track your blood sugar and blood by noninvasively monitoring it for you while awake or sleeping.
Monitoring could even be of use in terms of our emotions. If our monitors sense that we're feeling down, for example, a smart window could transform its ordinary view to a beautiful view of a scene that helps us relax. A crying toddler could have holograms projected into the room of a loved one to make them feel peaceful enough to fall back asleep.
You will also soon see devices that work inside the home to clean up after a room has been vacated, including a self-cleaning counter and smart walls that become obscure when you need privacy or transparent when you need more light. A home with lots of traffic might soon be able to install self-cleaning carpets and floors and also use nanotechnology surfaces on often-used home items to self-clean and prevent the spread of germs. A self-cleaning wardrobe, meanwhile, will mean no more loads of laundry or trips to the dry cleaner.
Whether related to our health, our moods or our cleanliness, new smart technology is coming sooner rather than later and is already being developed for many parts of the home. The smart home of the future will keep us safe, clean and entertained.
Take control of home monitoring and home automation by contacting Vivint today.