Guide to Choosing the Best Home Security System for You
A home security system can offer valuable protection for your home and family. Security kits help homeowners deter criminals, detect when there's an emergency, and feel peace of mind while they're at home or away.
There are many different security systems out there, and it's important to find the right one for your home and budget. This guide reviews some features and factors to consider when picking the best home security system for your needs.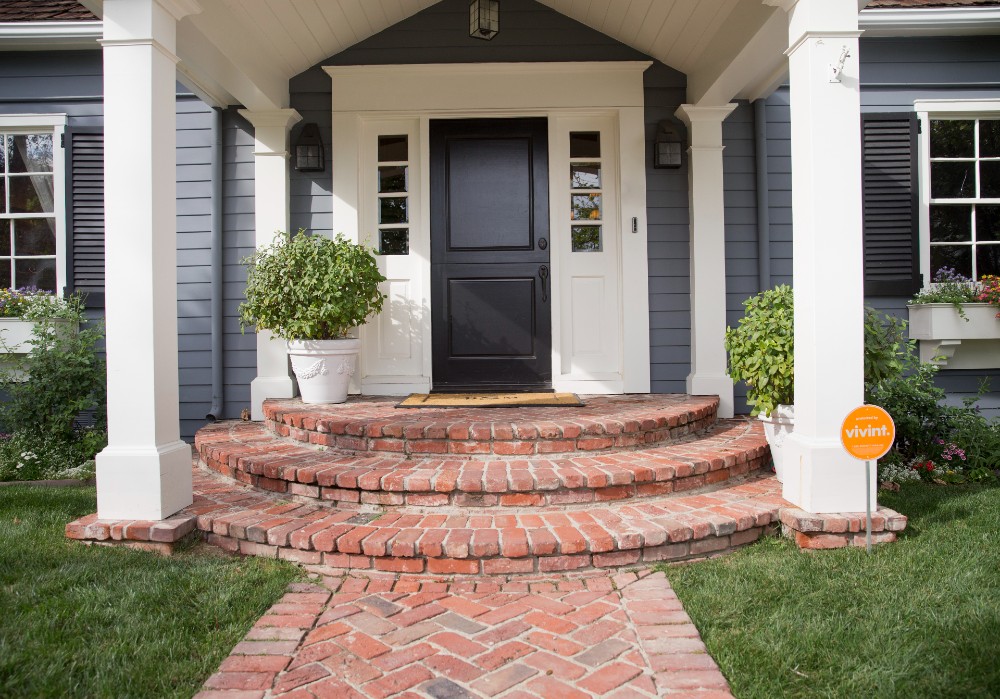 What to consider when choosing a home security system
There are a lot of decisions to make when choosing a security system. Many different home security companies offer their own service options. It's important to know which service options you need before choosing the best security company for you.
For example, you might choose a home security system that you monitor yourself. This means that the system will send a notification directly to you whenever suspicious activity is detected. Then, it's up to you to notify the authorities.
Other security systems offer professional security monitoring. This means that the system will automatically notify the police or fire department whenever a threat is detected. Monthly monitoring can be a useful tool for your security system, but it also comes with a monitoring fee.
The next few sections explore a few things to think about when deciding which home security system to purchase.
Customization options
A quality home security system should be customized for your specific security needs. An installation expert can help you decide things like which devices you need and the best location for your motion sensors.
For example, Vivint offers multiple package options that make it easy to start building your home security system depending on your priorities. Do you just want to focus on security, or are you also interested in home automation?
You can build a custom system if you don't see a package that works for your needs. Whether you want to combine a doorbell camera and outdoor cameras with motion sensors and 24/7 monitoring, or you're just interested in smart door locks and a doorbell camera, all products work together to create a fully integrated system.
Equipment options
A home security system is made up of several different pieces of security equipment that work together to keep your home safe. Here are some security devices that most quality home protection systems have.
A control panel communicates with all the parts of your security system and allows you to activate and control them from a central location.
Sensors in vulnerable parts of your home like your doorways, garage door, or near windows tell you when somebody is trying to enter. Some sensors even have the ability to differentiate between human movement and animal movement to prevent false alarms.
Security cameras can be placed both inside and outside your home to capture activity while it's in progress. Some home security cameras have night vision so you can see what's going on in the dark. Doorbell cameras allow you to view visitors at your front door and even communicate with them using a two-way talk function.
Motion detectors sense when people are moving around inside or around your house, depending where the sensors are set up.
Glass break sensors can tell you when glass is shattered in your home. For example, the window sensor will alert you with a high-pitched alarm whenever a window is broken.
Home alarm systems can alert you to dangerous situations and often ward off potential criminals.
Smoke detectors warn you whenever there is harmful smoke in your home.
Carbon monoxide detectors determine if there's carbon monoxide in your environment and will warn you if they sense any.
Flood sensors and leak sensors tell you when there's water in your home.
Temperature sensors detect sudden shifts in temperature that might occur when your HVAC system is acting up.
Floodlights can shine brightly when someone gets close to your home. Sometimes, this is enough to deter intruders.
Emergency pendants immediately call emergency services to your home when you press them. Emergency pendants can be life-saving for people with safety issues and older individuals who may have trouble contacting emergency services on their own.
App integration
A great home security system needs a mobile app that lets you connect with and control your system from anywhere. Not only should the app be reliable but it should also work well with all of the security and automation tools in your home.
Vivint's app has an intuitive design that makes managing all of your home's automation processes simple — no matter where you are. It gives you the power to control all of your security and smart home devices, like security cameras, smart locks, thermostats, and smart lights.
Professional installation
Some home security systems are designed for DIY installation. However, installing your own system takes a little know-how. DIY home security systems may also require you to do things like wire your own sensors and security cameras, which can be risky if you don't have experience working with electrical equipment.
A professional installer will know how to set up your system to give you maximum protection for your home. When you invest in a home security system from Vivint, you get professional installation and access to our award-winning support staff to answer any questions you might have.
Contract options
Many home security systems come with contracts that range from three to five years in length and can have expensive fines for canceling. This means you don't want to sign up for a system without asking yourself some questions, including:
Is the contract for a fixed length or month to month?
Are you allowed to bring the home security system with you if you move?
What are the fines associated with canceling your contract before it ends?
It's nice to have options when it comes to your home security system contract. You don't want to sign up for a contract that doesn't suit your needs.
Vivint has two great options: Our Smart Security System Service offers motion detection and home monitoring services. Our Smart Home Service offers additional features like integration with your smart home appliances and video monitoring.
When you enroll in a long-term contract with Vivint, we'll give you the option to finance your smart home equipment. If you prefer, you can avoid signing a long-term contract when you pay for your smart devices upfront.
Smart home compatible
Connected smart security components are easy to control from a single platform, like the Vivint Smart Hub. This touch-screen control panel lets you quickly and easily do things like view security camera footage, lock your doors, and manage the temperature in your home.
You can also speak to a Vivint specialist any time of day or night through the Smart Hub, and they can contact emergency services if you're ever unable to.
Professional monitoring
Another option you want to consider when choosing a home security system is professional monitoring. Vivint offers 24/7 professional monitoring services and support by Vivint's award-winning monitoring team. With industry-leading response times, they are ready to respond at a moment's notice when an alarm is triggered. Vivint also offers a two-way talk feature, and you even have the option to add a senior alert button.
Additional protection options
Protecting your home is just the start of a comprehensive security plan. You should also look into what other protection services are available through a provider. Vivint, for instance, offers Vivint Car Guard. With Car Guard, you'll be able to know the exact location of your vehicle at all times through GPS tracking. You can also set up disturbance alerts so you're notified of anyone bumps or tows your vehicle.
Customer reviews
Something else you'll want to look at when choosing a home security provider are their customer reviews and stories. It's a good sign when a brand is transparent about their reviews, and it is also helpful to read customer stories to get a better understanding of how their products and services can protect your family.
Home-specific considerations when choosing the best home security system
Every home is different and has different security needs. Your security system needs to be designed to fit the layout of your home. Now, we'll go over some home-specific factors that can influence your system choice.
The size of your home
Larger homes have more areas to monitor than smaller homes. You may need to get extra equipment if you live in a big house, like entry sensors and outdoor cameras to protect vulnerable spots.
If you live in an apartment or condo, though, you may only need a doorbell camera to help you see outside your front door into the hallway. You'll also want to make sure that you get permission before installing security equipment if you are renting.
What you want to monitor
Decide what you want your system to do. Do you want a security system that just keeps your home safe from burglars and break-ins, or do you want one that will also help keep your family safe from other dangers, like fires, floods, carbon monoxide, and severe hot and cold temperatures?
Knowing what you want to monitor can also help you decide which type of equipment you need for your system. For example, a doorbell camera with a 90-degree field of view will only allow you to monitor the area directly in front of your front door. If you want to see everything on either side of your doorway, you'll need a video doorbell camera with a field of view of 180 degrees.
Smart home components you already have
If you already have smart home devices, you'll want a smart home security system that has compatibility with them. For example, Vivint's home application has integrations with voice assistant programs like Amazon Alexa and Google Assistant. This means you can control many aspects of your home security system with voice commands.
Ask providers which devices are compatible with their service before buying a security system so you'll have a seamless home automation and security experience.
Applicable alarm permits
Depending on where you live, you might have to get a permit for your security system. In some areas, the local authorities keep records of all the alarm systems they reside over. Contact your local police department to see if you need to get a permit for your system and whether there are any fees. Some permits require you to pay a one-time fee while others require you to pay a yearly fee.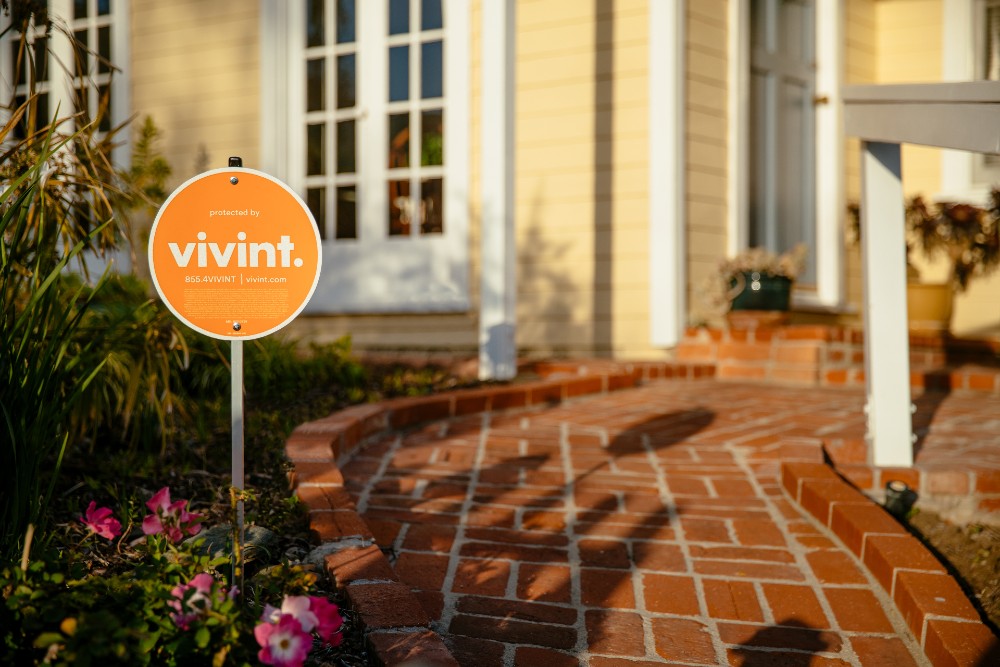 Discover the leading home security system solutions from Vivint
A lot goes into choosing the best home security system for your household. But when it's your (or your family's) safety on the line, it's important to take the time to understand what your security needs are. The ideal system should be specifically designed to protect your home.
Vivint security experts will work with you to help you design the perfect security solution for your needs. Contact the knowledgeable Vivint staff for a free quote today. They'll also let you know about Vivint services, like 24/7 professional monitoring, vehicle protection, and cloud storage. Call us at 855.822.1220 for a free consultation today.
A Vivint Smart Home Pro will contact you within 24 hours. Or skip the form and call now: 844.481.8630.
Everything works together
Combine products
for a safer home