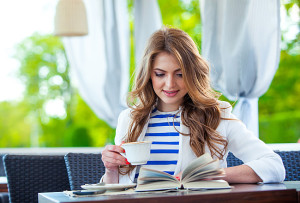 You've likely heard about smart home technology, but you may not understand why you need it, or maybe you want to convince your friends and family members why they should invest in it. Today, a variety of products occupy the market, so whether you're considering a smart home for yourself or searching for resources to share with a friend, start by checking out these five reasons you need a smart home.
1. Save money
How can smart home technology save you money on utility bills? When you rush out the front door in the morning, preoccupied with being late to work, you can check an app on your smartphone and make sure you remembered to turn off the lights and coffee maker.
You can also rely on smart technology to set the thermostat for your heat and air conditioning. With maximum control over your home, you can program the system to turn down temperatures at night or when you leave for work in the morning, and you can even power down the entire house by just touching a button. By making full use of your smart home tech, you'll reduce energy and heating costs in no time.
2. Save time
Everyone wants to save time wherever they can, and the convenience of smart home technology allows you to cut corners in a number of ways. For instance, you can set the coffeemaker to brew when your alarm clock goes off — who doesn't love waking up to the smell of fresh coffee?
You can also allow a robot vacuum cleaner to clean the house while you're at work, or use an app to take stock of the food in your refrigerator while you shop at the grocery store. With a smartphone or mobile device, you can connect with and monitor your home from anywhere; no more forgetting the grocery list on the refrigerator door.
3. Save resources
While smart home technology allows you to control your lighting and heating, it can also send you notifications in case of emergencies, such as a burst pipe or water leakage. With certain products, you can monitor the energy utilized by specific appliances, providing valuable insight into where you use the most energy in your home.
4. Relax with peace of mind
Whether you want to check on the kids after they arrive home from school or ensure your home is protected while you travel, smart home technology offers you the confidence that your home and family are well protected in your absence. Furthermore, you can monitor and control smart locks, alarm systems, smoke detectors and security cameras via an app on your smartphone.
5. Have fun
Believe it or not, a smart home can be fun. You can automate your home entertainment by talking directly to your television, creating a disco scene by programming your smart lights to change colors or checking your trivia answers while reclining on the couch.
Whether you're hoping smart technology will save you time on your busiest days or just want to keep your home safe and secure, the latest technology provides many benefits for the connected family.
Want to learn more about home automation and smart home products? Check out the variety of services offered by Vivint.