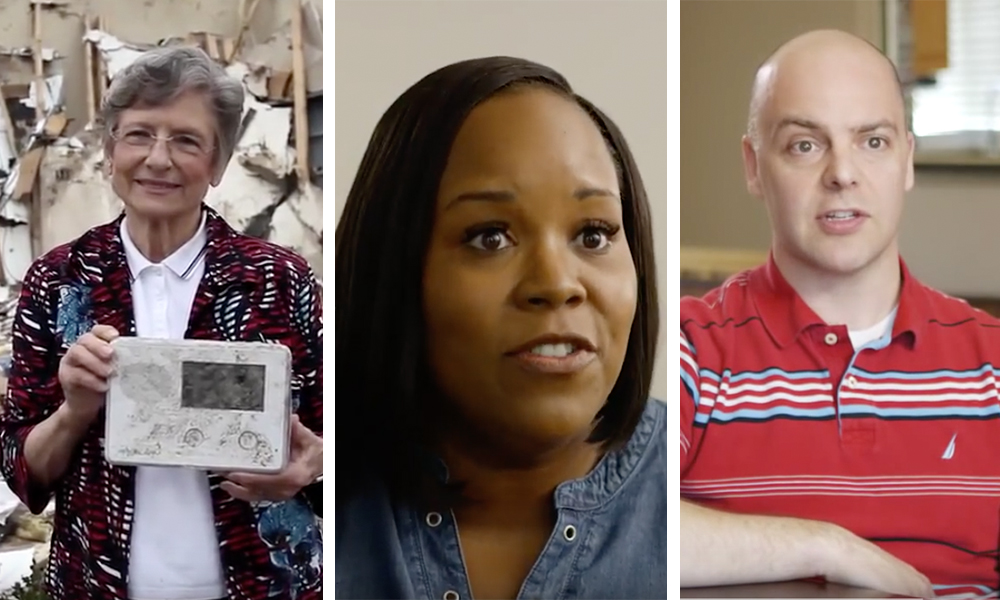 When it comes to making any big decision, it pays to do research. And if you're like 92% of consumers, you take other customer testimonials into account before you choose a product or service.
If you're looking for a smart home system, you want a system you can trust to protect your home and family and keep you connected to them no matter where you are. And that's exactly what so many Vivint customers love about their smart home systems.
Take a look at a few of the specific reasons Vivint customers love their system.
Greater accessibility with smart locks
For people with disabilities or physical limitations, day-to-day actions around the house, like locking a door, can be a struggle.
For Diana H., a Vivint customer in California, her Vivint system has opened the door—literally—to greater accessibility for her disabled daughter:
"I have a disabled daughter who lives with me and I often have to leave her home alone for a few hours. She can now open and lock the door with her cell phone when she gets home from work. That is a feature that helps her as she has cerebral palsy and has little use of one hand. She feels so much more secure and safe now also."
Vivint automates tasks around the house, helping those who are limited in their own homes through features like:
Smart door locks. Locking and unlocking your door with a code on the lock, or from your smartphone eliminates the need for physical keys, which can be cumbersome and difficult to maneuver, especially for people with limited mobility.
Voice control. Integration with Amazon Alexa or Google Home lets you control various tasks around your house—such as adjusting the temperature, turning lights on and off, or locking doors—with just your voice. For seniors, those with disabilities, or anyone who struggles getting around, this feature can help with independence.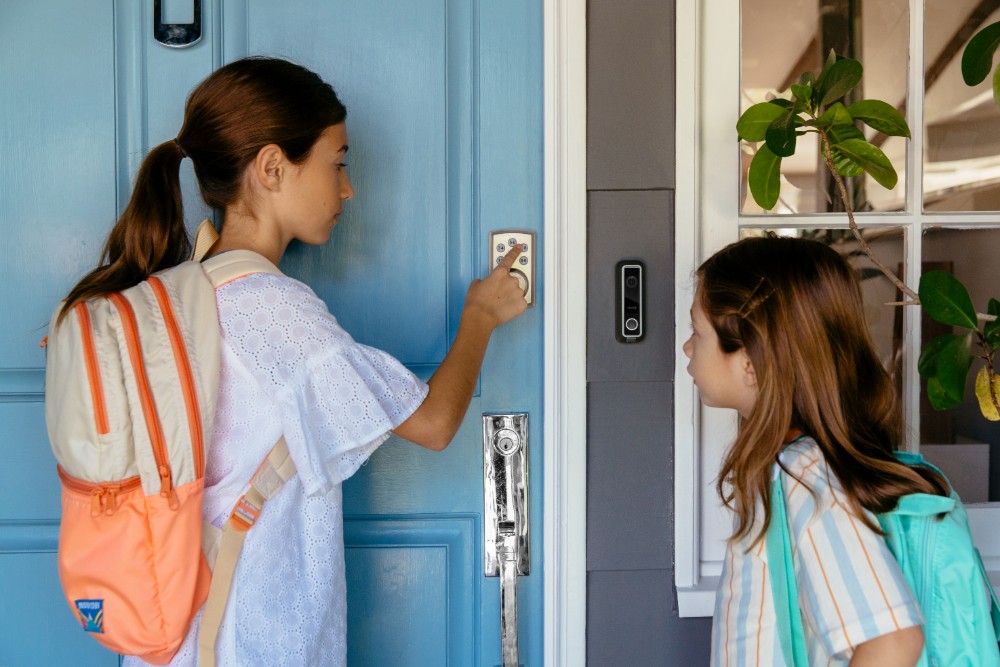 Peace of mind with 24/7 monitoring
Peace of mind is one of the most-cited reasons for getting a security system. But if your monitoring company isn't reliable, your peace of mind is non-existent.
After a break-in that left their home ransacked and Christmas gifts stolen, John Sullivan, a middle school teacher in Canada, and his family installed a security system that had less-than-reliable monitoring. So they turned to Vivint for protection—and 24/7 monitoring—they could trust.
See their story here:
And John's not the only one who has benefitted from 24/7 monitoring. Read about how Petrine R. of Ruskin, FL's home was saved thanks to Vivint's monitoring service:
"I accidentally left the stove on and left the house and Vivint notified me that there was a possible fire. They called me, my husband, emailed me, and notified the fire department. When I got home, the fire department was already there. Vivint saved my house and my dog! I will be forever grateful! I know my family is protected with this system."
With round the clock professional monitoring, Vivint customers have the peace of mind that their home is being watched over, no matter where they are.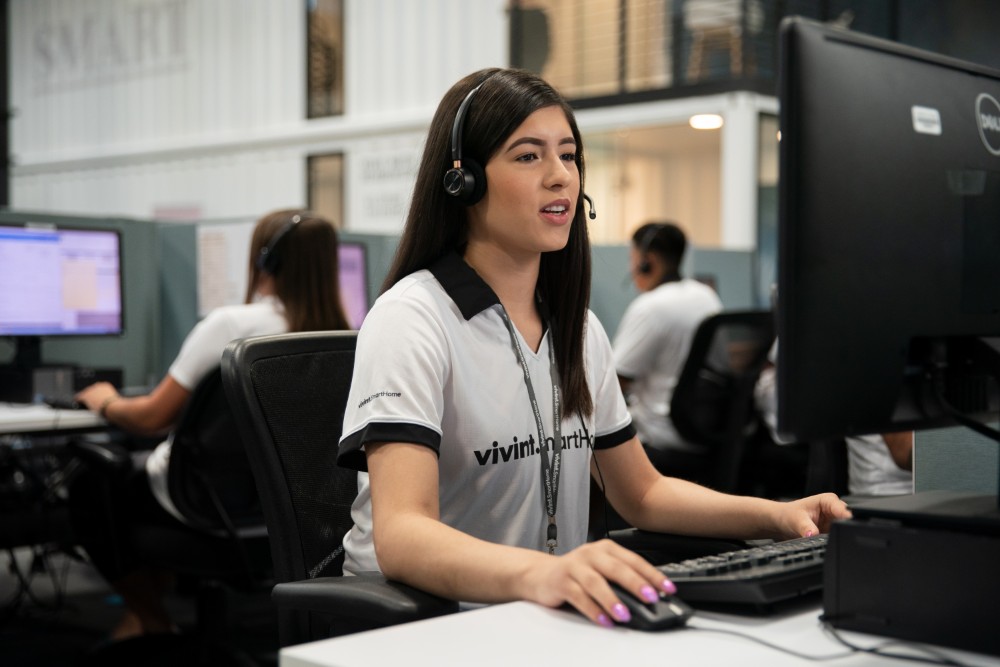 Whole-house protection with smart smoke alarms and weather alerts
A complete home security system goes beyond protection from break-ins. By alerting you to the threat of environmental threats, like smoke and natural disasters, Vivint systems provide protection against the elements, too.
For Courtney Jones of Georgia, her Vivint devices worked together to detect a fire quickly:
"I left my house and armed my Vivint system. Thirty-five minutes after I left, my camera detected motion in my home. I pulled up the camera on my application on my phone. I could see smoke! One minute later the smoke alarm alerted Vivint. My camera was so sensitive that it detected the motion of smoke in its view!"
Watch her whole story here:
How Vivint reacts to fires
A connected smart home can mean the difference between life and death in a fire. Here's how your system reacts in the event of a fire:
Smart smoke detectors detect smoke and excessive heat.
A built-in transmitter sends a signal to the Smart Hub panel, and an alarm sounds in your home alerting you to danger. If you're away from home, you'll also know when an alarm is triggered via a smartphone notification.
Our 24/7 monitoring team is alerted to dispatch emergency personnel to your home.
The alarms trigger your smart thermostat to cut off airflow, slowing the spread of the fire within your home.
Smart locks unlock automatically, so you can get out quickly without having to fumble with locks.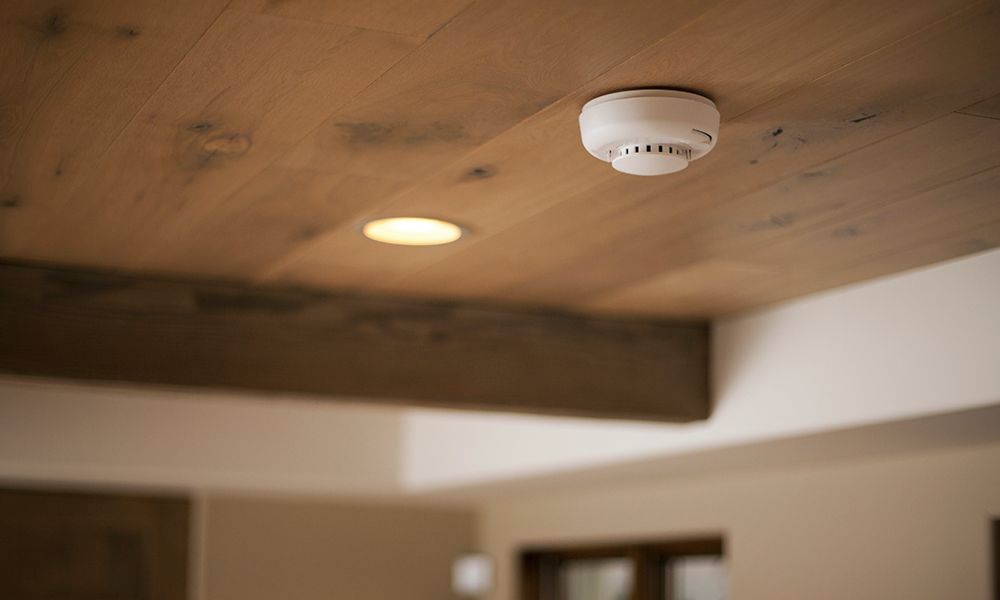 Protection from natural disasters
It's not just fire that a Vivint system alerts you to. For Edith Lawellin, her system saved her life when a tornado tore through her home.
"I could hear that it was my alarm system that was beeping, so I went to the unit and it said 'Tornado alert. Take cover immediately.' Otherwise, I would not have known there was a tornado coming."
You can watch her incredible story here:
Edith was alerted by her system panel, the central control hub for her smart home. In addition to a 7" HD touch display, easy-to-use interface, and two-way talk features, the Smart Hub also alerts you to weather warnings.