Looking to get frightened this Halloween season? Look no further. Utah is home to some of the best (and scariest!) haunted houses in the entire country. Whether you're looking for a family-friendly spook, a scary, but no-touch haunting, or full-on immersive experience, there's something right up your alley in the Beehive state – and Vivint wants in on the action.
Just like how Utah has some of the best haunted houses in the country, Vivint state-of-the-art cameras are the best on the market making them the ultimate scare cams. Read more below about how the Vivint Outdoor Camera Pro will elevate the haunted house experience this Halloween season and for a quick countdown of some of Utah's most popular – and most frightening – Halloween attractions.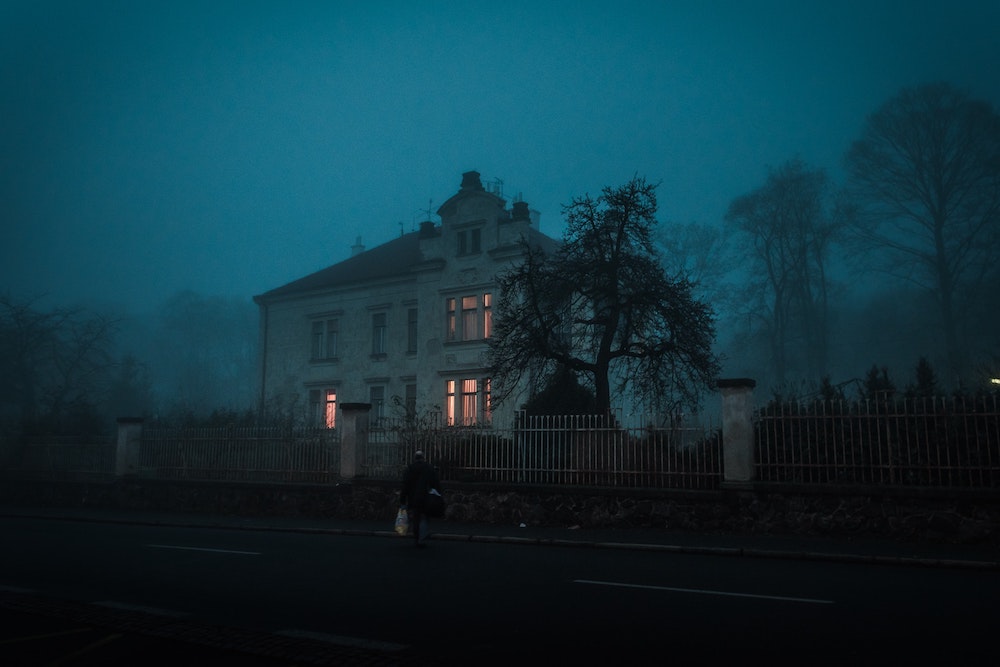 Vivint's Top 5 Haunted Attractions
Nightmare on 13th (SLC)
Nightmare on 13th has been one of Utah's premier haunted houses for over 30 years and is ranked as one of the top haunted houses in America. With awards from Travel Channel, USA Today, and Haunted Attraction magazine, it's no wonder Nightmare on 13th has become a must for fright-seekers. Nightmare on 13th is a no-touch experience and offers a variety of ticket options from season passes, single-use tickets, VIP Skip the Line or Fastpass tickets, to group tickets. Reservations can be made online.
Nightmare on 13th is committed to raising the bar every year to continue to offer the best haunted experience possible. This year they're taking the experience to the next level by partnering with us. Vivint cameras will be installed throughout the haunted attraction to capture the priceless terrified reactions of the participants. The high-powered IR night vision sensors and 140-degree field of view of the Vivint Outdoor Camera Pro will provide a VIP behind-the-scenes haunted house experience for those who follow Vivint on social media. Believe us, you won't want to miss these in-the-moment reactions.
Castle of Chaos (SLC)
The Castle of Chaos has been terrifying those brave enough to enter for 20 years. As the only underground haunted house in Utah, it is consistently rated as one of the best (read: scariest) haunted houses in Utah by the likes of the Travel Channel and USA Today. With five levels of fear to choose from, you can make sure the experience is just at the right level of terrifying for you and your group.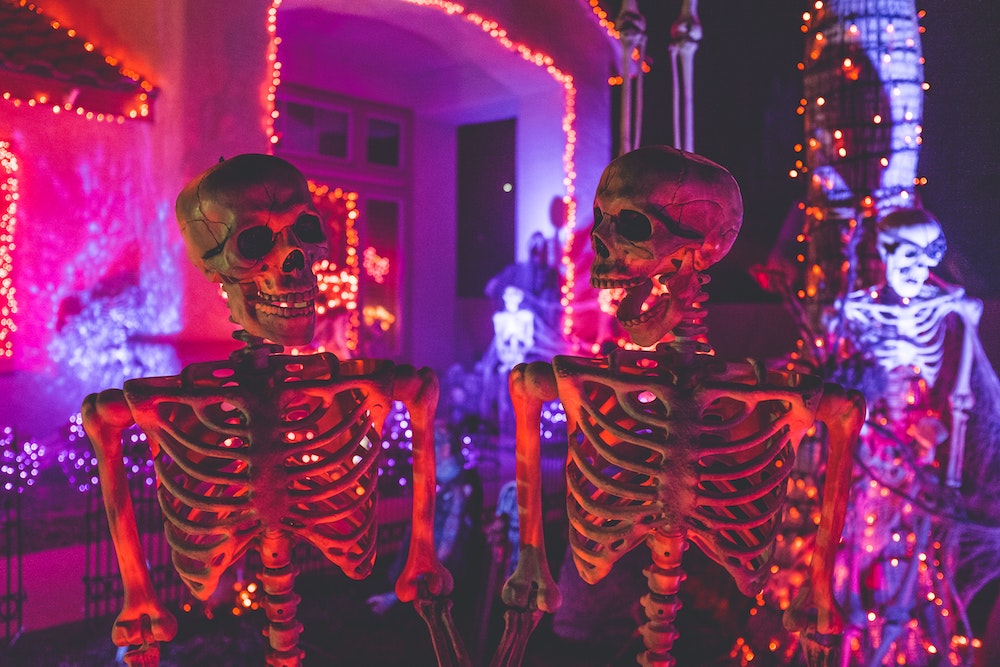 Cornbelly's (Multiple locations: Lehi and Spanish Fork)
Cornbelly's sets itself apart with a little something for everyone and is so popular they recently added an additional location in Spanish Fork to spread Halloween fun and reduce crowds. For non-fear seekers, the Lehi location boasts a carousel, apple blasters, a cow train and more. In Spanish Fork, kids and family can enjoy a bee train, a rope course, and a pumpkin patch – just to name a few. For fright-seeking guests, the Thanksgiving point location offers Insanity Point which includes a handful of haunted attractions.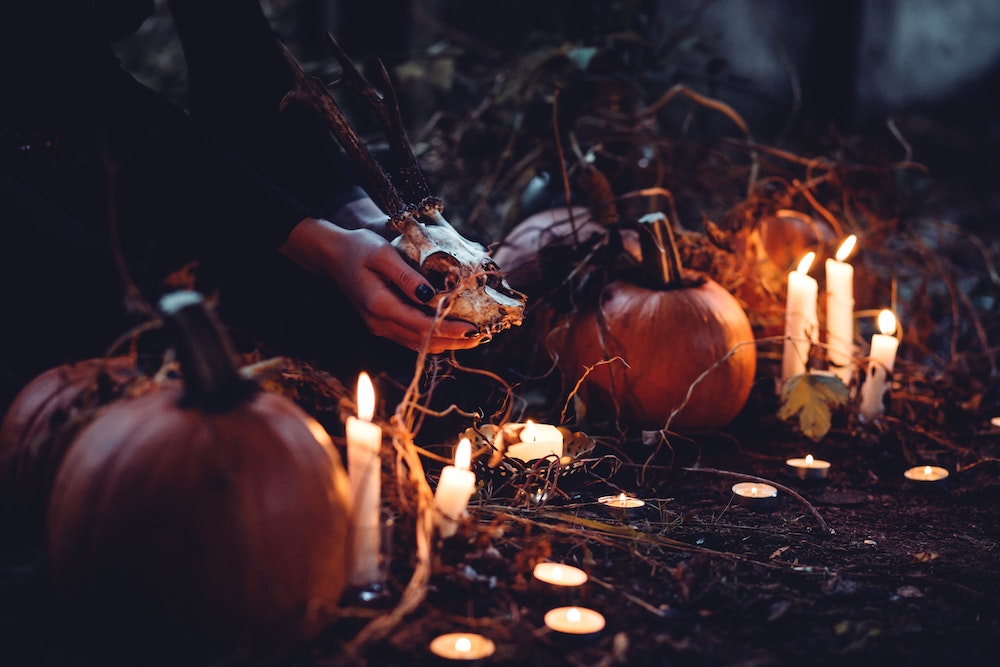 Haunted Forest (American Fork)
The Haunted Forest is celebrating its 30th anniversary this year and is not only one of the scariest attractions in Utah, it's also one of largest haunted attractions in the country. The Haunted Forest prides itself on making guests "feel alive while being scared to death" by providing one of the most realistic frightening experiences as guests experience the natural scares of a dark forest in the night with the addition of ghosts, demons, caves, rundown shacks, and more.
Frightmares at Lagoon (Farmington)
During the Halloween season Lagoon is not only the place for fun, it's also the place for frights. With all of its regular rides and attractions still running, Lagoon adds in spooky and haunted attractions. There are a number of kid-friendly options such as a trick-or-treat trail and a walk-thru with friendly characters, as well as more immersive haunted experiences geared toward scaring teens and adults.
Non-scary alternatives
If being terrified isn't your thing, there are plenty of family-friendly options that go light on the fear and heavy on harmless Halloween fun. Here's a quick look at one of Utah's favorite festive and harmless Halloween attractions.
Hee-Haw Farms (Pleasant Grove)
Hee-Haw Farms is the perfect place for autumn fun including hayrides, petting farm, corn maze, hayrides, giant slides, silo slide, corn box, corn cannon, animal train rides and more. During the Halloween season they take it to the next level of festiveness by adding a kids' spook alley, trick-or-treating, pumpkin-picking, and costume contests. Fun for the whole family? Check!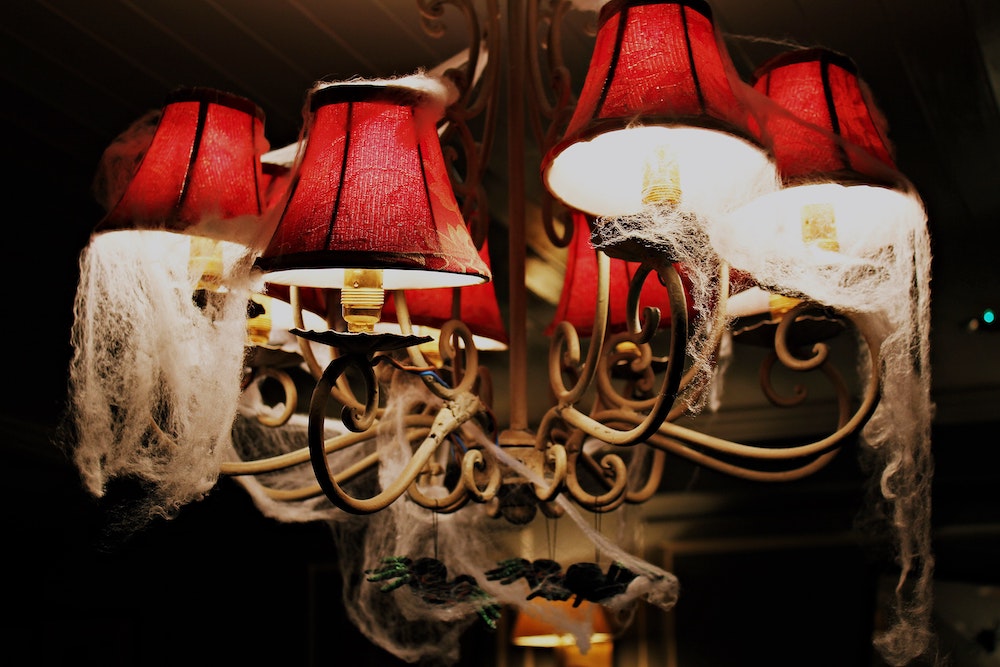 Get in on the Halloween fun at home
Think Vivint cameras are just for checking on your kids or making sure your package was delivered? Think again. Halloween is the perfect opportunity to take advantage of your state-of-the-art cameras in all new ways. Here are a few tips, tricks, and ideas to help you get in on the Halloween fun.
Use the 2-way talk feature on your indoor cameras (link) to startle or play tricks on your family
Give trick-or-treaters a little scare by talking to them through your doorbell camera (link)
For believers and non-believers alike, keep an eye on ghosts and goblins in your yard through your outdoor camera (link). 'Tis the season after all.
And of course, don't forget to share the funny reactions your Halloween pranks catch on camera! Submit your videos here.
Stay safe on Halloween
Did you know that incidents of crime also go up on Halloween night? As fun as the Halloween festivities are, it's vital to play it safe and protect what matters most to you. To find out how a Vivint system can keep your home safe and sound all year, contact our Smart Home Pros at 855.822.1220 for a free consultation today or visit shop.vivint.com to purchase the Vivint Doorbell Camera Pro.