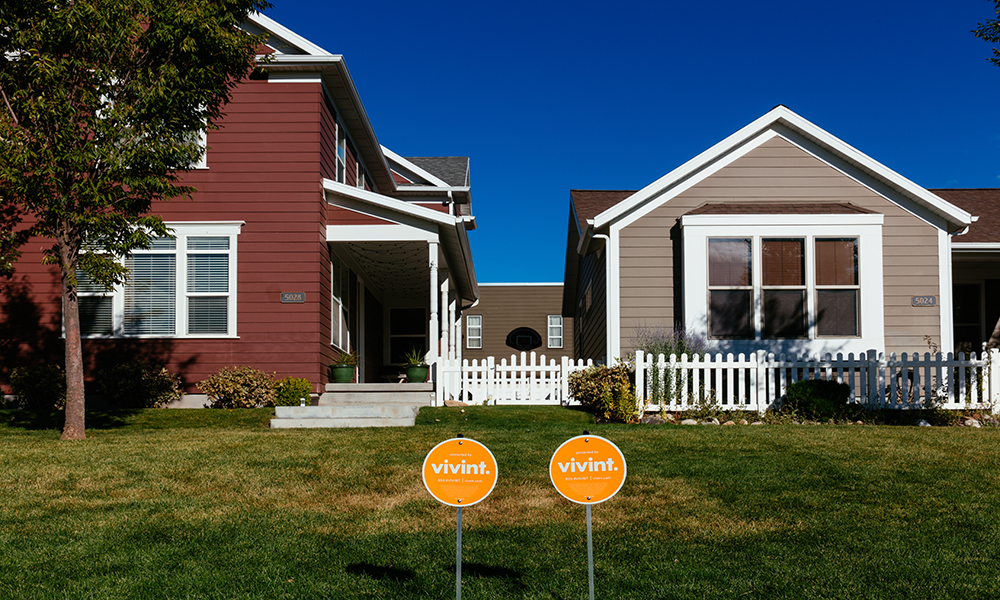 Whether you have a home security system, or your idea of home security is a loud barking dog, you may consider installing or upgrading what you have. That doesn't mean getting a bigger dog, but rather investing in a system that'll protect you and your hard-earned belongings from an intruder. Your colleague's home might have been burglarized while she was at work one day, or maybe your neighbor had a scare and called the police. Or perhaps you bought a vacation home and want to make sure it's protected from afar.
Whatever your reason for looking into a home security system now, you'll find that systems are higher tech than they used to be, and it's easier to monitor your home whether you're on the couch or away on vacation. Here are some home security system options.
Smart security
Most basic home security systems include window and door monitors, as well as smoke alarms tied to the security company monitoring system. What makes systems from companies like Vivint "smart" is the monitoring app on your phone and tablet. You can see what windows are open and whether the alarm is on or off, no matter where you are. If it's off and you want it enabled, you can do it with the push of a button on the app.
Doorbell camera
While intercom systems in the house and at the front door used to be all the rage, now you can not only talk to the person at the front door but see them on a video panel inside your house. You can also see them on your Vivint app —whether you're at the beach in France or skiing down Colorado's mountains. You can even unlock the door and let someone in from those ski slopes, thousands of miles away. While it's nice to think about monitoring your visitors while on vacation, on a more practical level these doorbell cameras are helpful keeping the kids safe and comfortable when they're home alone.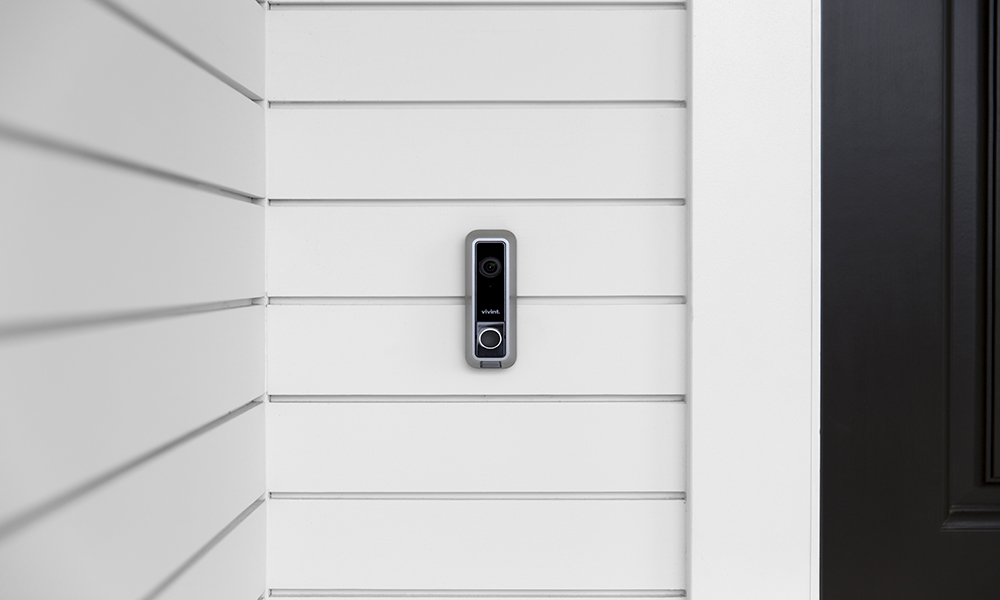 Keyless door lock
No more fumbling for your keys when you get to the house, loaded down with groceries. Use your keyless door lock keypad to unlock the door with the code you choose or do it from the car on your smartphone after parking. Or unlock the door for your mom, who's coming over to water the plants while you're on vacation. You don't have to worry about the kids losing their key somewhere in the heavy backpack after school and then trying to find the spare under a rock.