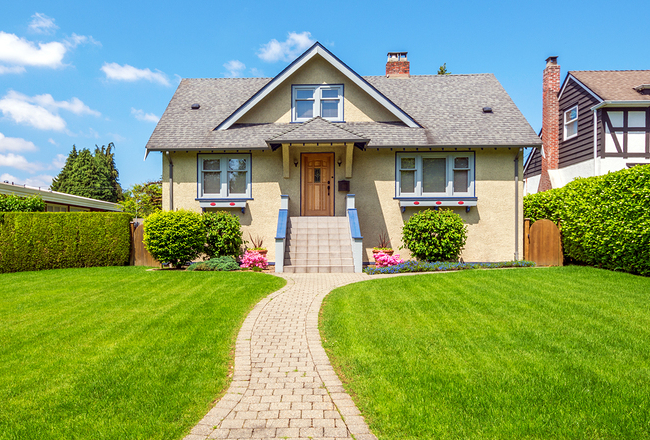 There are a few moments in my life I'll never forget. Being engaged, marrying my wife, and holding my daughter for the first time being at the top of that list.
Recently, I had another experience I don't think I'll be forgetting: closing on our first house.
All the fun of finding the perfect place, the worry of getting our loan, every stage of the process was thrilling. Now that I am officially a homeowner, I'm left wondering where I go next.
Our new house is filled with dreams
A lot of my friends bought their first house during the house-flipping craze. My wife and I bought ours with the intention of giving our family a home to grow up in.
Every home is filled with dreams and visions of the future. Unfortunately, that's about all our home currently has inside.
Moving from a one-bedroom apartment to a spacious three-bedroom home has given us room to spread out. Spreading out has made us realize just how much empty space there is.
As our daughter grows and we start decorating I'm sure the house will feel more like a home. For now, there are a lot of empty white walls.
My wife can't wait to take the space and make it our own. I'm hoping for a warm, cozy space to read and write. She's hoping for something sleek and modern. I'm sure the reality will probably be somewhere in between and feature lots of baby proofing.
Protecting our new home
Now that we have our own house, my wife and I have different ideas on what's most important.
She would love to decorate and make the house a home. I want to ensure we protect it and give our daughter a place to explore and grow. We think combining both is what will make us successful homeowners.
We took the first step towards protecting our home by installing a modern security system.
Finding something easy-to-use was the most important factor. I want to make sure my wife can arm the system and feel safe while I'm at work or out of town. Now that I know my girls are protected, I feel comfortable no matter where my job takes me.
Buying a house is the start of a new adventure
When we first closed on our new house and moved in, I started to worry about what we should do next. Buying a house is a huge milestone in life, but I wondered where the next step was.
I guess the next step is turning our new house into a home.
A few coats of paint, some comfortable furniture, and a couple art projects later, this house is going to feel like the home we've always dreamt of. I think the next unforgettable moment in my life will be when our house becomes that home.
A new home offers endless possibilities. Contact our Smart Home Pros today at 844.481.8630 to find out how to turn your house into a home.