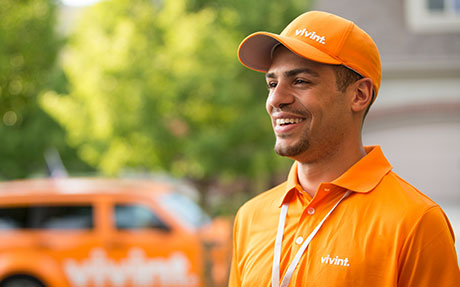 Vivint is more than the leading smart home services provider in North America, it has also been included in Fast Company's annual ranking of the "World's 50 Most Innovative Companies" for 2017. Vivint, at number 22 on the list, joins tech giants like Amazon, Google, and Apple.
Fast Company's list of "World's 50 Most Innovative Companies" has become the standard which tech companies are measured against. Vivint joins the list "for opening the door to the connected home of the future." Fast Company mentioned its cross-platform approach to smart homes, the release of an AI assistant, and its partnership with Airbnb as reasons Vivint stands out from the pack in the smart home industry.
"Innovation is a core value woven into the fabric of everything we do at Vivint," said Matt Eyring, chief strategy and innovation officer at Vivint. "Each function within our company consistently looks for ways to dramatically improve our ability to lead the smart home revolution. This recognition is a strong validation of our mission to move smart home from an inaccessible ideal to a mainstream reality for every home."
Vivint currently has more than a million customers and has installed more that 10 million smart home devices in homes across North America. Vivint was recently named the number 1 smart home service provider in the United States by Strategy Analytics and is the preferred smart home provider for Airbnb.
"Each year, our reporting team scours the globe to identify organizations that have been both innovative and impactful in their industry, the business world, and the larger culture," said Robert Safian, editor and managing director of Fast Company. "Culture will keep moving, and those enterprises that move with it—that attack their missions with fearlessness—will find themselves in the strongest position to weather whatever political or economic disruption comes our way."