In today's digital age where online communication and electronic transactions have become the norm, it's easy to overlook the importance of securing our physical mail. However, door mail slot security is a crucial aspect of protecting our personal information and ensuring the safety of our homes.
Mail slots, while convenient for receiving mail, can also become potential entry points for burglars and identity thieves. Without proper security measures in place, unsecured mail slots can leave us vulnerable to various risks.
This article will provide a comprehensive guide on door mail slot security, offering practical tips and solutions to enhance the safety of your mail and your home.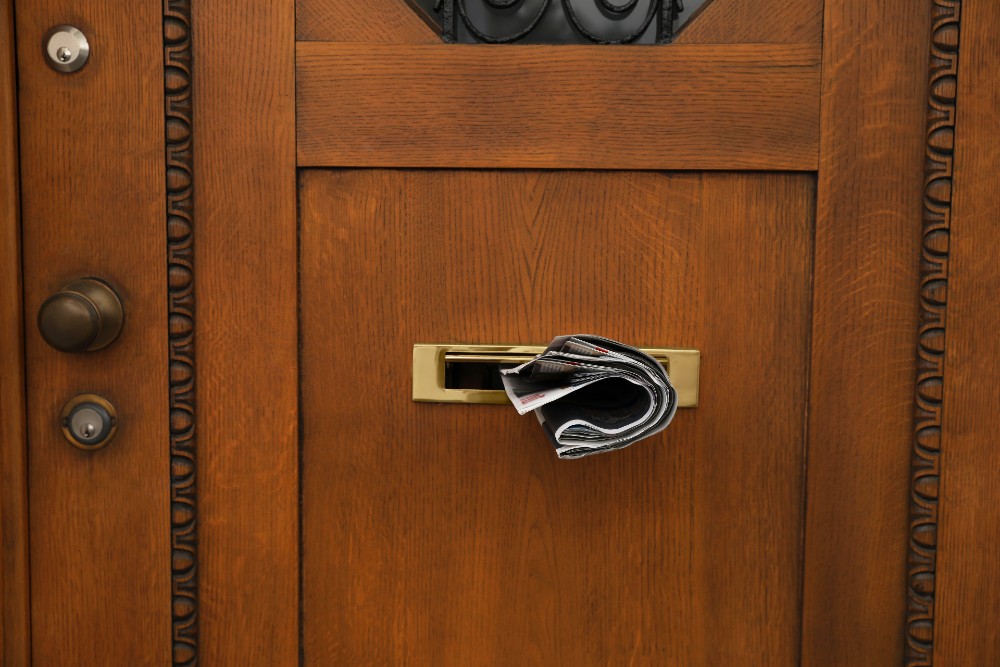 Potential risks of unsecured mail slots
Unsecured mail slots can expose us to a range of risks and vulnerabilities that can have severe consequences for our personal security and financial well-being. Let's take a closer look at some of these potential risks:
Mail theft. Unsecured slots risk mail and data theft of sensitive financial documents, which aids identity fraud.
Identity theft. Stolen mail can lead to identity theft, affecting your finances. Criminals can open accounts and commit crimes as you.
Home invasion. Weak mail slots can be entry points for burglars, endangering your home and family.
Unauthorized access to personal information. Open slots expose personal info to onlookers, revealing your routine or valuables. Secure to protect privacy.
It's crucial to be aware of these risks and take proactive measures to secure your mail slot.