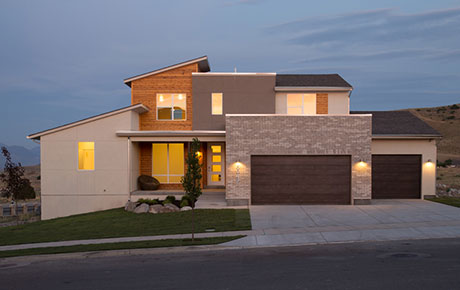 You're sitting at home watching television without a care in the world, spending time with family, and enjoying some much needed relaxation. Since installing your home automation system, you're confident in its ability to keep you safe and comfortable. After all, your smart home system has you covered – doesn't it?
Common Home Automation Mistakes
Between digital home monitoring, access control, and cloud storage solutions, an integrated Smart Home system provides peace of mind and convenience while protecting your most important asset—your home. Unfortunately, many homeowners make a few potentially costly mistakes.
If you think you might be one of them, it's not too late to evaluate your setup. Discover the most common Smart Home mistakes and how to correct them.
Failure to Assess Needs
It happens all too often: technology brain. Technology brain is the overwhelming feeling of awe we get when learning of a new device or gadget, which is only quelled by installing the latest and greatest Smart Home solutions. Don't fall into this trap. Create a detailed list of your needs before choosing home automation products and services.
Lack of Smart Home Plan
Thinking of the future is precisely how home automation reinvented residential security. As a homeowner, you must plan for both your current and future needs. Identify the top three home automation qualities you believe are essential now, in a year, in five years, and in a decade. Although technology will advance during this time, recognizing your future needs helps you prepare.
Use of Multiple Providers
When trying to piece together a DIY home automation system, homeowners often wind up with different brands, providers, and services for one home. In addition to confusing management of a Smart Home, having too many vendors results in higher overall costs and duplication of services. Keep it simple by choosing a provider capable of offering scalable solutions.
4 Simple Fixes to Home Automation Woes
If you're thinking, "Oh man, I've messed up," don't worry! Review the following tips to correct home automation mistakes:
Have you made any of these mistakes?
Consider your lifestyle. Frequency of travel, home entertainment use, and whether children are in the home are all factors to be considered before choosing a Smart Home system.
Record home specifications. Details about your home, from physical dimensions to number of entry points, must be considered, as your security needs will vary from those of your neighbor.
Count number and age of occupants. Both comfort and security concerns may change as the number of individuals in your home fluctuates. Think about who will access the system and whether your chosen solution is user friendly.
Seek integrated solutions. Instead of dividing your Smart Home system (and monthly bills) among multiple providers, look for home automation packages designed to meet your needs while offering the flexibility of upgrading later, such as Vivint's convenient service plans.
Have you made any of these mistakes?