There's no doubt about it, technology has made some incredible advancements in recent years. From self-driving cars to robotic vacuums to voice-controlled gadgets, technology and artificial intelligence can perform many functions and tasks just as efficiently as people—and sometimes even better.
Even with amazing technology at our fingertips, people of all age groups still prefer to interact with people over robots or self-service machines. One study found that when it comes to customer service and technical support, 76% of millennials would prefer to speak to a human than a bot, while 91% of people over age 55 also preferred human interaction.
In an increasingly digital world, there is still a human side to smart devices. And that human element is more important than ever.
Bringing together the best of both worlds
Take the Vivint Smart Home system. From a technological standpoint, the Vivint system provides a comprehensive home automation and security system that uses cutting-edge technology to bring homeowners peace of mind and convenience.
But there's also a personal side to home automation that starts the moment you begin to think about a new smart home.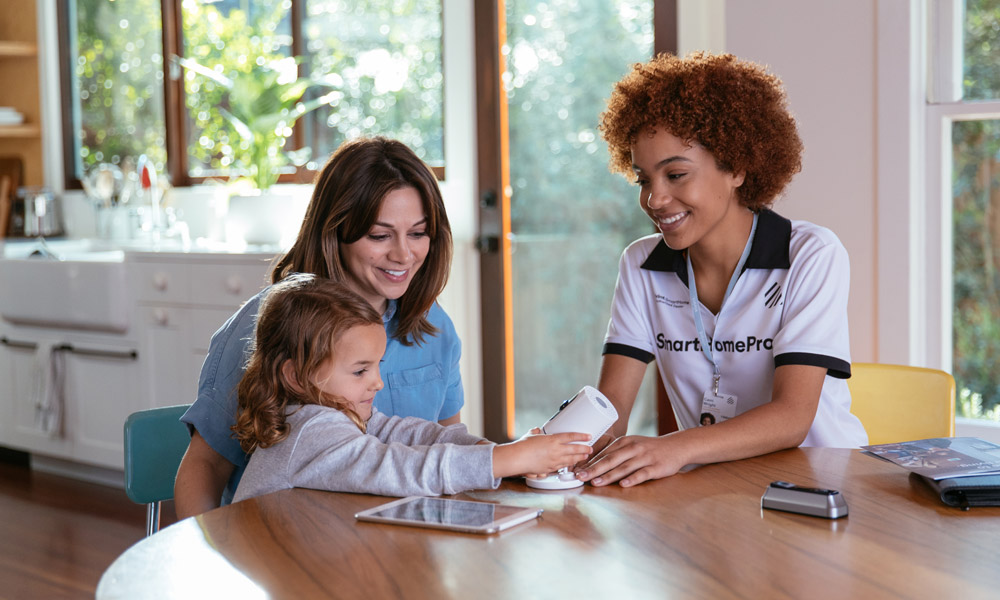 For Travis Ehrlich, who recently had his Vivint Smart Home installed (you can read all about his experience on Gear Brain), this was an important part of the process. "While these products work amazingly well together, a human is still needed," he says. "Vivint provides a human touch to educate, figure out the customer's needs, and then they install the system and make it all work."
Here's how we do it:
It starts with a personalized consultation
Designing a smart home for you starts with a personalized consultation. During this consultation, one of our Smart Home Pros works with you to understand your needs and the unique aspects of your home, then designs a smart home customized for you.
Subscribe to our Newsletter
Installation from the experts
Once we've helped you design a smart home, it's time to install it. We're here for you too.
While DIY projects can bring a certain feeling of satisfaction, there are some things better left to the pros. Smart home installation is one of those things. Our Smart Home Pros take care of all aspects of installing your smart home and make sure all the features work together to create a truly connected home.
For Travis, who was initially curious why a DIY option for installation wasn't available, this made perfect sense.
"I have a multitude of smart home products and honestly, there is a constant struggle to keep everything synced together and updated," he explains. "My Vivint system seems to just work flawlessly—it becomes a part of your home. This could not happen if I were to piece together different products and hubs."
While our Smart Home Pros take care of the actual installation, they keep you involved throughout the process, helping you understand what they're doing and why.
Learning about your new smart home
Once your system is installed, there's another important aspect of human interaction that comes into play—learning how to use your system.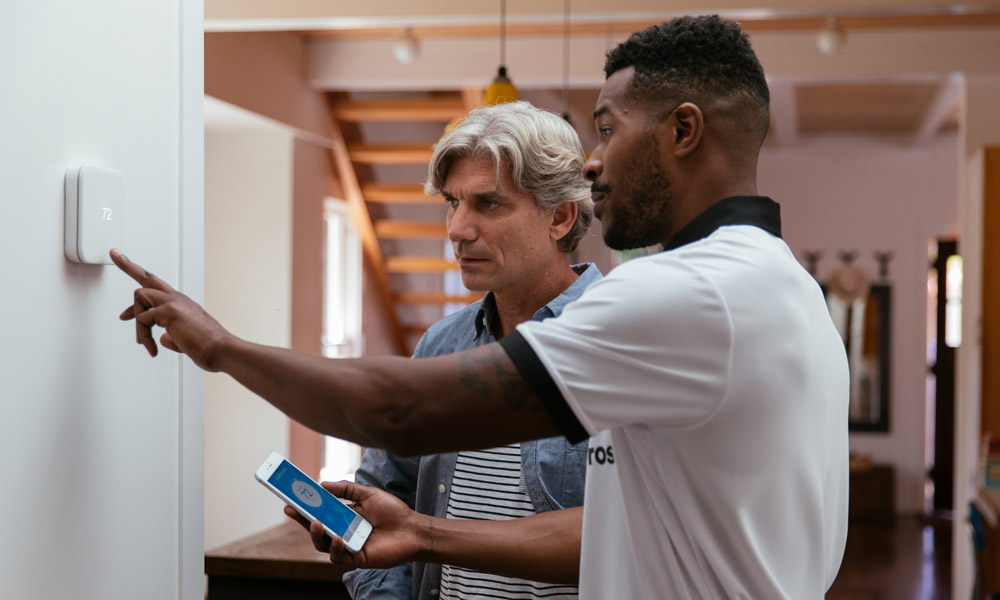 Our Smart Home Pros teach you how to operate each part of your system and how all the devices work together so you can get the most out of your new smart home. Because they're experts in the equipment, they'll be able to answer any questions you may have.
According to Travis, the installation and training (both of which are included in the price of your smart home) help "make the customer experience much better."
Ongoing support and monitoring
Once your technician leaves, that doesn't mean you're on your own. Whether you need to troubleshoot, want to upgrade or add equipment, or just have a question, Smart Home Specialists are available 24/7.
In addition to support, our professional home security monitoring specialists are always ready to assist in an emergency. It's what gives you the peace of mind and security that your home is being monitored and protected, whether you're at home or on the go.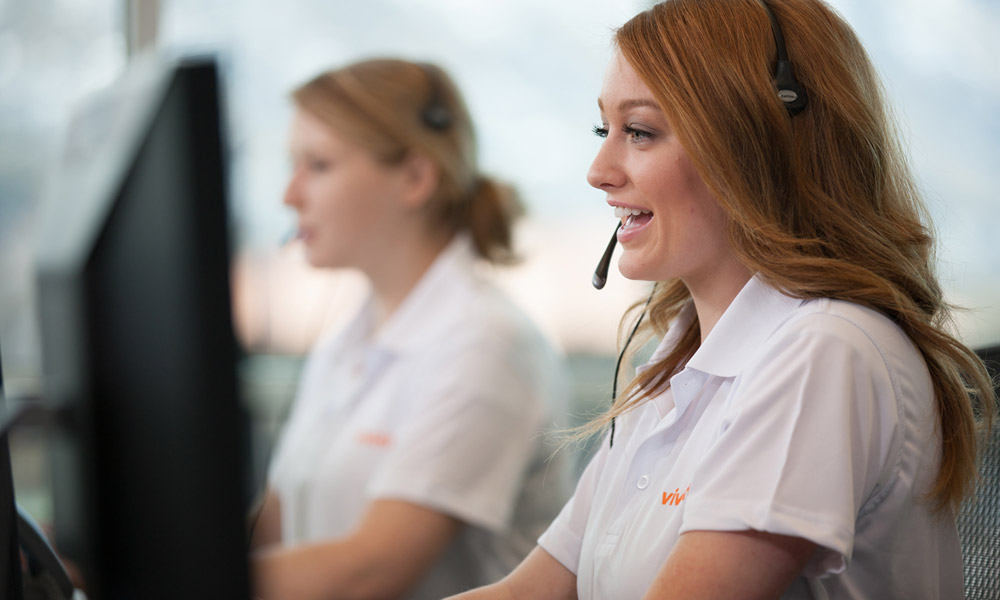 With Vivint Smart Home, you truly get the best of both worlds—a high-tech smart home system and an ongoing, customer-centric relationship. In a world that's becoming increasingly digital and even impersonal, it's this kind of human touch that makes home feel more like home.
That's why we're with you every step of the way.
Give us a call today at 800.646.1469 for a free consultation with a Smart Home Pro who can help you understand how a smart home can meet your needs.