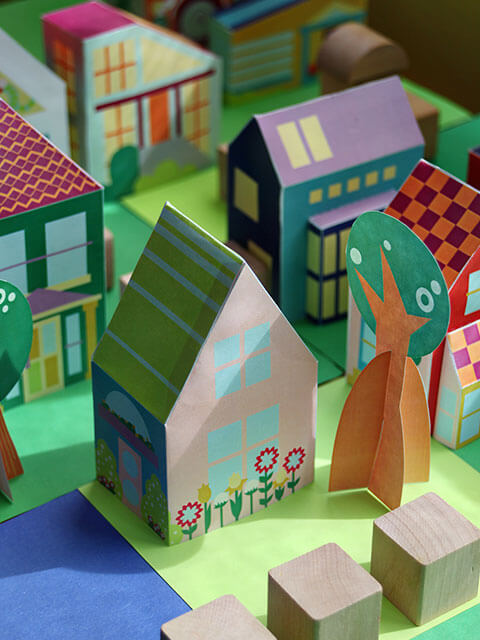 A printable house full of flowers
This week's printable house is all about spring flowers and wishful thinking! It's that time of year when spring and all of it's traditions begin—including Easter!
We love having an Easter egg hunt. It's a tradition my mom kept alive well into my college years. No matter what the weather, even with snow on the ground, my parents, my brother, and myself went outside with our baskets and color-coded eggs. I still remember the year my mom hung a colorful bra—it was Easter-like, apparently—from a tree branch just for me! Yes, the chocolate was good, but that bra will be a family topic for years and years.
Continuing that tradition (okay, not the bra, probably) with my daughter is important. We've been fortunate that the last couple of years the weather has been great: no snow, lots of sunshine, and the smell of spring in the air. But this year, I'm a little concerned. Easter is two weeks away, and we still have a foot of snow on the ground. Plus, the forecast for my neck of the woods (Hi Al Roker!) suggests another big snowstorm may be heading our way in a couple of days. So how do we do an outdoor Easter egg hunt with snow?
I know it's possible, the eggs will certainly be easier to find! But I thought maybe, if I designed a little printable house covered in flowers and Easter colors, that just maybe fate will get the hint. Dear Ms. Fate, please bring us spring-like weather for Easter this year. I know families in neighborhoods all over the place would be so very very very grateful!