A home security system is designed to prevent break-ins. But there's much more it can help with, from detecting carbon monoxide to protecting your family from fires and flooding.
You can increase your home's security and improve the life of your family by installing a few home security basics.
Here are seven simple things every homeowner can do to level up their home security.
1. Improve your lighting
Burglars avoid well-lit homes. They want a place where they can carry out a crime without being seen, so installing outdoor lighting is an easy way to immediately improve the safety of your home.
Having adequate outdoor lighting also keeps your property well-lit so you, your family, and your friends can get around safely.
When selecting outdoor lighting, look for motion sensor lights that activate when anyone moves around your property. It's also wise to leave some lights on when you're away from home to create the appearance that someone is still in the house.
Better yet, with smart lighting, you can have your lights turn on and off on a custom schedule (like automatically turning on before you get home to welcome you after a long day). Or if you prefer to have more control, you can turn them on yourself from your smartphone, even if you're on the other side of the country.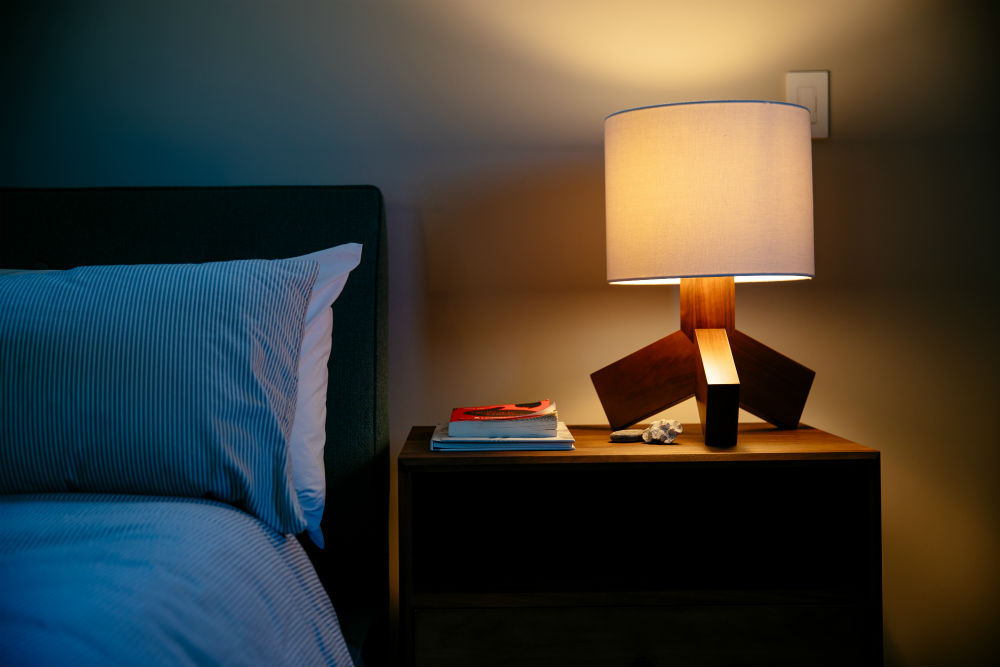 2. Add smart locks to doors and sensors to windows
Your home's doors and first-floor windows present another opportunity to upgrade your home security. In fact, 79% of break-ins happen at front doors, first floor windows, and side doors.
So by installing smart locks on all your doors and sensors on your windows, you can make a huge improvement to your home's security.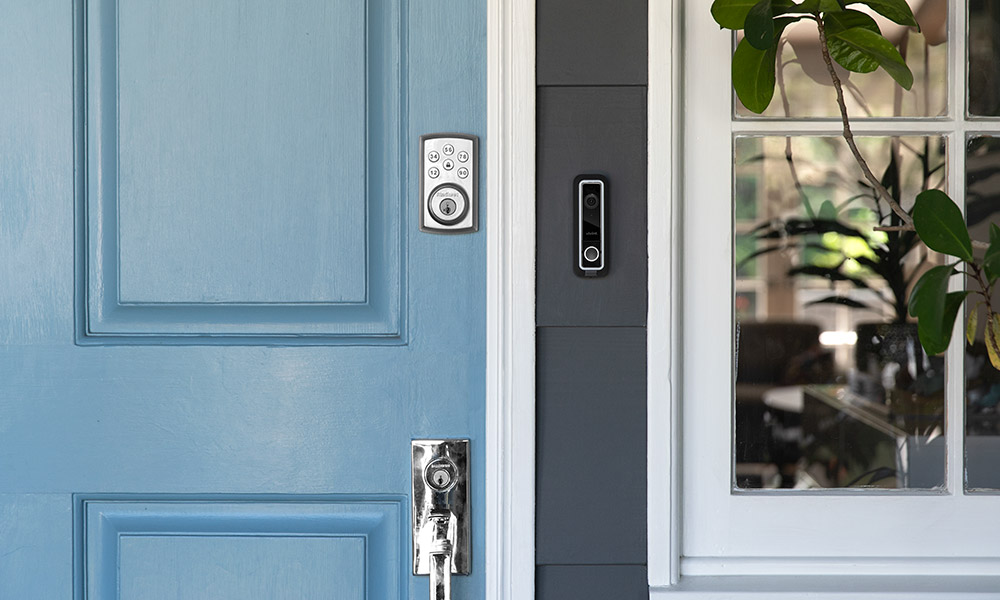 And keep in mind smart locks can do more than make it harder for burglars to break in. When they're integrated with a Vivint system, they can:
Automatically unlock when the fire alarm goes off.
Alert you on your smartphone when the door is left unlocked so you can lock it via the Vivint app.
Allow loved ones or friends to get inside with individual access codes.
With smart locks, you're in control of who comes in and out of your house at all times, even when you're away.
3. Keep an eye on your home with surveillance cameras
Visible outdoor cameras deter thieves, making them a must-have component of your security system. Well-placed cameras enable you to keep an eye on your property whether you're at work or in another state.
With a Vivint Outdoor Camera Pro, you can check in on your kids while they're playing in the backyard, keep an eye on your cars in the driveway, and view your live video feed any time you want on your phone. And thanks to the motion-activated camera, you'll receive notifications any time there's activity around the exterior of your home.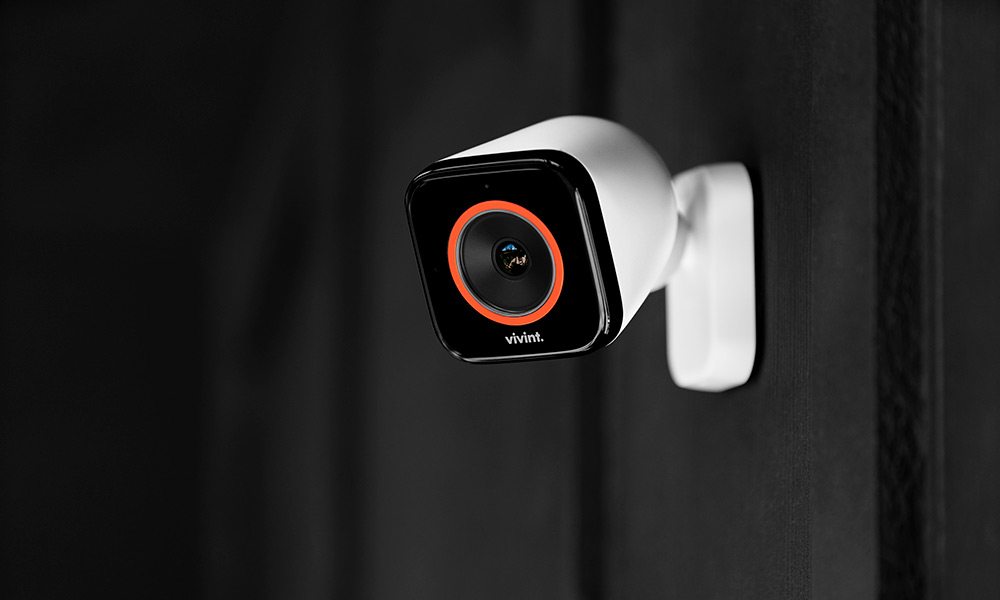 4. Install smart security detectors
When it comes to fire, smoke, and carbon monoxide, early detection is the key to protecting your home and family. That's why smoke detectors and CO detectors are essential for the modern home.
But if you want added security and peace of mind, smart detectors from Vivint are the way to go.
This is because smoke detectors and CO detectors integrated into a Vivint system can be monitored from anywhere. With traditional detectors, if you're not home when they go off, there's nothing you can do about it.
But with a Vivint system, when a detector goes off, you'll be automatically notified on your mobile device, even when you're away. And if you're busy and don't respond immediately, our 24/7 professional monitoring team will contact the proper authorities for you so your home is taken care of. This feature alone could mean the difference between minor fire or smoke damage and something much worse.
5. Enhance your front door security
Your front door is the entryway to your home, and it should be both welcoming and secure. A Vivint Doorbell Camera Pro makes this possible by giving you both full visibility of your front porch and a convenient way to communicate with visitors.
You'll always know who's visiting thanks to the clear motion-activated HD video footage of everyone who approaches the front door. Plus, using the Vivint app or the Vivint Smart Hub, you have the option to talk with visitors through the camera's speaker.
Consider this scenario. You're at work when you get a notification that someone's at your doorstep. You look and see that it's a delivery person dropping off that package you've been waiting for.
To make sure it's safe, you can use the doorbell camera's two-way talk feature and to let the delivery person know you'll open your front door or the garage and they can leave the package safely inside. And you can rest easy knowing that your package won't get stolen.
6. Install flood sensors
By placing flood sensors near common leakage sites in your home—under sinks, near water heaters, dishwashers, and washing machines—the sensor will trigger an alert once a potentially damaging level of water is detected.
This kind of detection can help prevent small problems from becoming big ones, and can alert you quickly even if you're away from home. The result? Both your possessions and your family will be safe.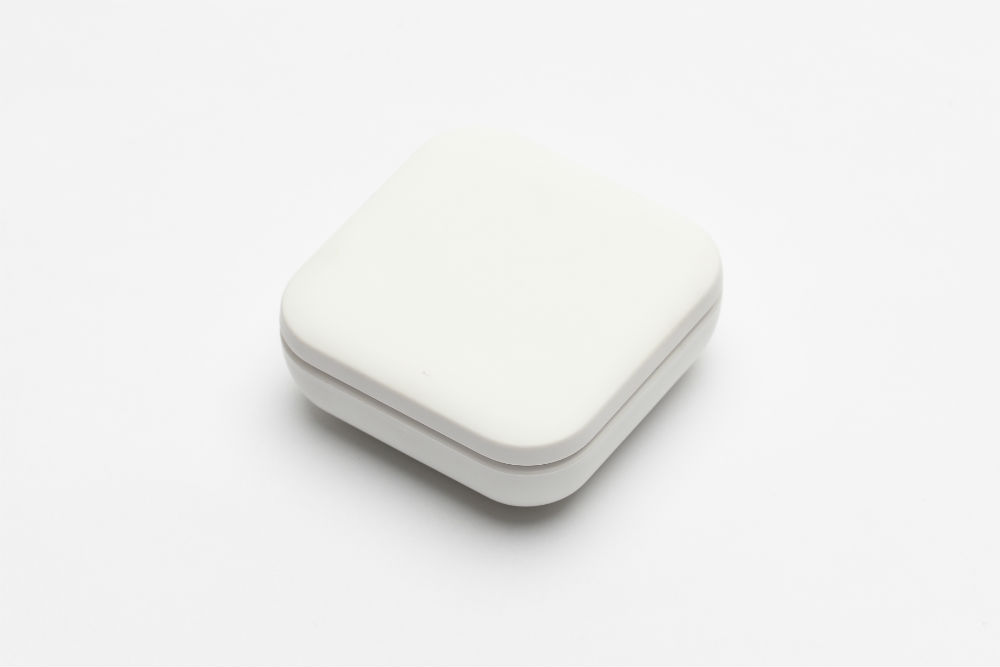 7. Use indoor security cameras
Indoor cameras, like the Vivint Indoor Camera, are another great tool for keeping an eye on things in your home. With crystal-clear video and two-way talk, you can easily communicate with your family when needed.
You can use the Indoor Camera for home security purposes or to make sure your kids are doing their homework after school. It will notify you when movement is detected and automatically begin recording, allowing you to view the video feed live or review the recorded footage later.
And for even more insight into what happens in your home, place the camera near a door or window for added surveillance protection and to keep track of people coming and going.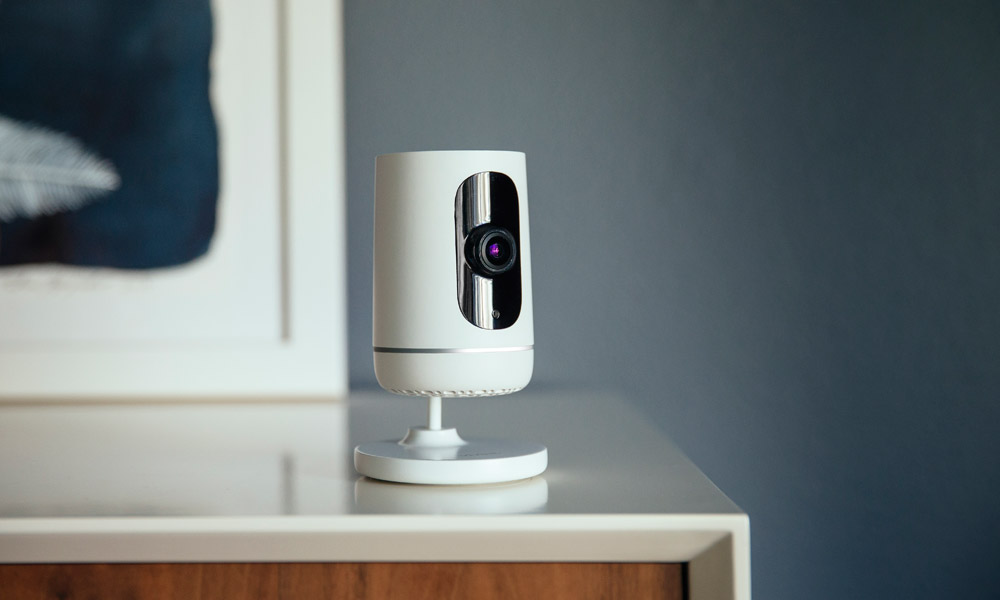 Accomplish it all with Vivint
A Vivint system doesn't just keep your family and your property safe—it also makes it easier for you to live more and manage less. That's what a Vivint system can offer you: protection, peace of mind, and added comfort.
With an integrated Vivint system installed in your home, you can rest easy knowing your family is taken care of, whether you're home or away. Call us at 844.481.8630 today to get a free quote on a home security system.