If you're in the market for a new home alarm system, you've probably noticed the number of choices and features in a security system can be overwhelming.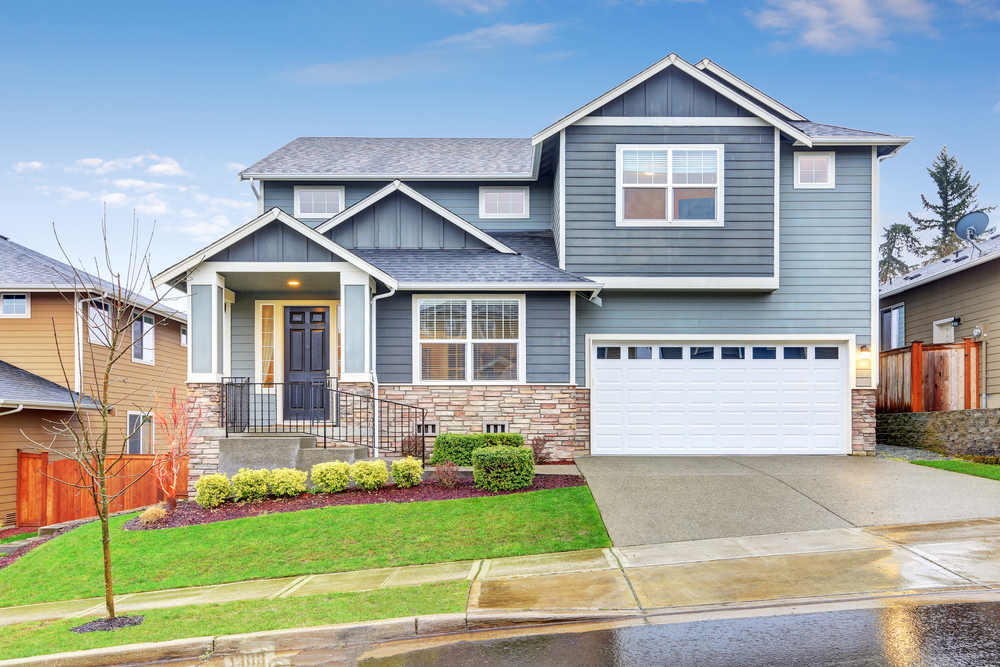 Many of these features can be broken down into "must-haves" and "nice to haves." That's why we've narrowed it down with the top 5 most important features in home alarm systems. These are the features that any comprehensive system should have to keep your home, family, and property safe.
1. Alarm monitoring
Let's start with one of the most important features. When it comes to your alarm system, professional monitoring is a must-have.
Home alarm systems can be either self-monitored or professionally monitored. Like the name implies, a self-monitored alarm is one that you monitor yourself. If an alarm is triggered, it's up to you to contact the fire department, police, or other emergency services. If an alarm goes off and you're not home, or if you're injured or rushing to get your family to safety, calling for help may be difficult or delayed.
With 24/7 monitoring, your home is protected around the clock. If an alarm is triggered, the monitoring center will contact you to see if you need help. If you don't respond, or if you do need assistance, they will contact emergency services on your behalf.
This feature not only saves you precious time, but it also offers priceless peace of mind.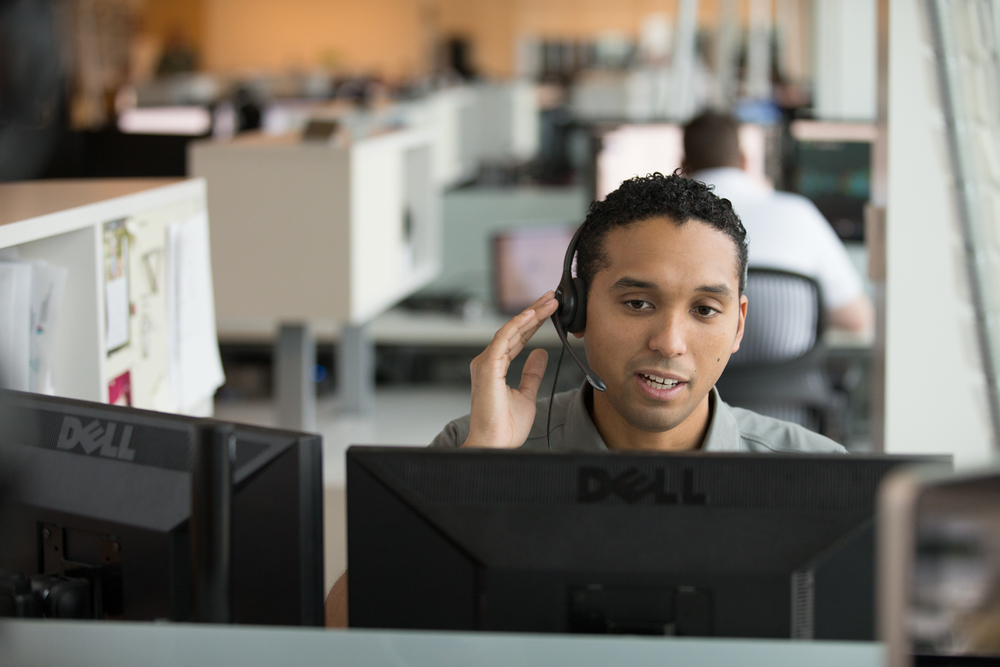 2. Fire Alarm Systems
A safety alarm system that includes both smoke detectors and carbon monoxide (CO) alarms is non-negotiable. Not only are smoke detectors (and CO alarms, in some states) required by law, but they're often literally a matter of life or death -- according to the National Fire Protection Agency, three out of five home fire deaths occur in home without working smoke detectors.
Carbon monoxide detectors are also vital. Because carbon monoxide is odorless, tasteless, and colorless, a CO alarm is the only way you will be alerted to the presence of deadly carbon monoxide in your home.
3. Security sensors
Your home alarm system should also include security sensors that alert you (and your professional monitoring company) of unauthorized entrance or motion in your home.
There are different types of security sensors, but the most important to include in your security system include:
Motion sensors. When your alarm is set, a motion sensor will detect movement in its vicinity and sound an alarm. Most motion sensors are placed inside your home in high-traffic areas or entry points.
Door and window sensors. What's the most popular way for burglars to get in? The front door! Thirty-four percent of break-ins occur through the front door, and another 22% enter through the back. The windows aren't far behind, with 23% of burglars opting for first-floor windows as their entry point. With that in mind, door and window sensors are a must for any system.
Glass break sensors. Some burglars try a more aggressive approach to get in if doors are locked by breaking windows. With a glass break sensor, a broken window will sound the alarm and alert your professional monitoring center (and scare off burglars in the process!).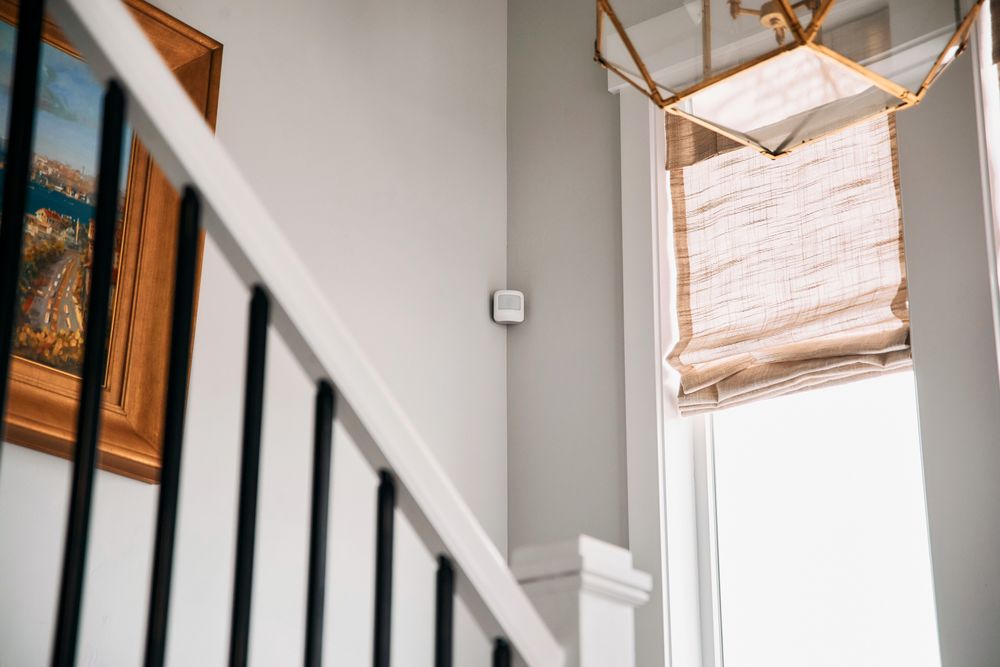 4. Smart locks.
As mentioned above, over a third of burglars get in through the front door. Often, they don't even have to "break" in because the door is already unlocked. One survey found that 25% of people admit to leaving their front door unlocked. Depending on where you live, that number could be even higher; another survey found that only 58% of New England residents always lock their doors.
But oftentimes, it's easy to just forget to lock up. This is especially true if you have kids and are rushing to get out the door. That's why smart locks are another important home security feature. Smart locks eliminate the need for a physical key. Instead, you can set your door to lock automatically and then unlock it with a unique code.
Other keyless locks, like the Vivint Smart Lock, allow you to lock and unlock your phone from any location with your smartphone. This can be very useful if your kids forget their keys or you want a delivery driver to put your package safely inside the house. You can also give everyone in your family their own unique code, so you can keep track of who's coming and going.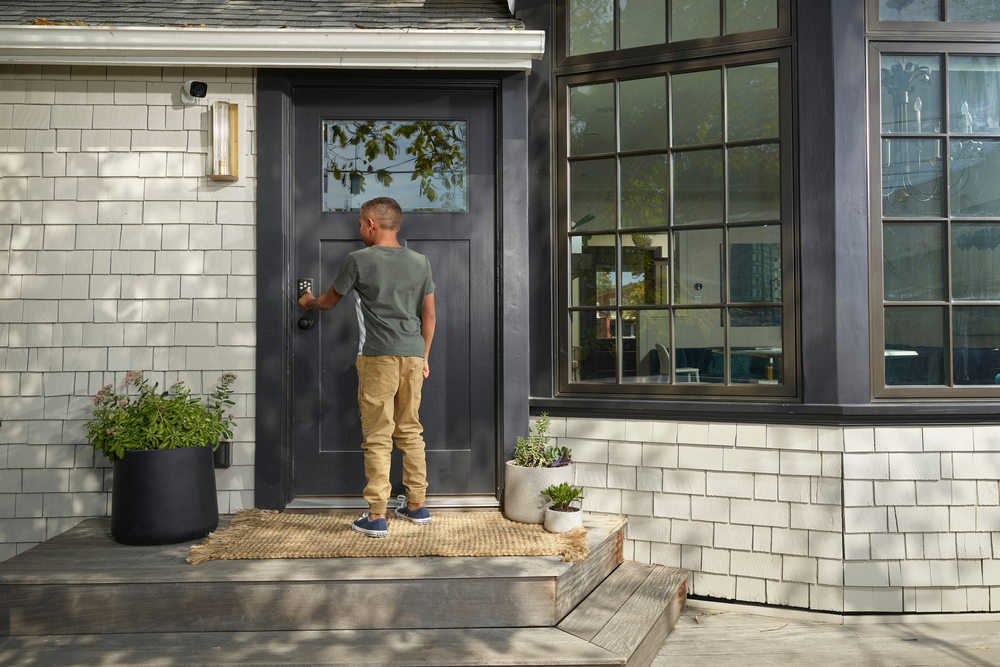 5. Security cameras
Security cameras offer a number of useful functions. Their mere presences acts as an effective deterrent to potential intruders or vandals. They can also provide evidence in the event of a crime or to verify a claim; for example, if your package was marked "delivered" but your doorbell camera doesn't show any activity during that time.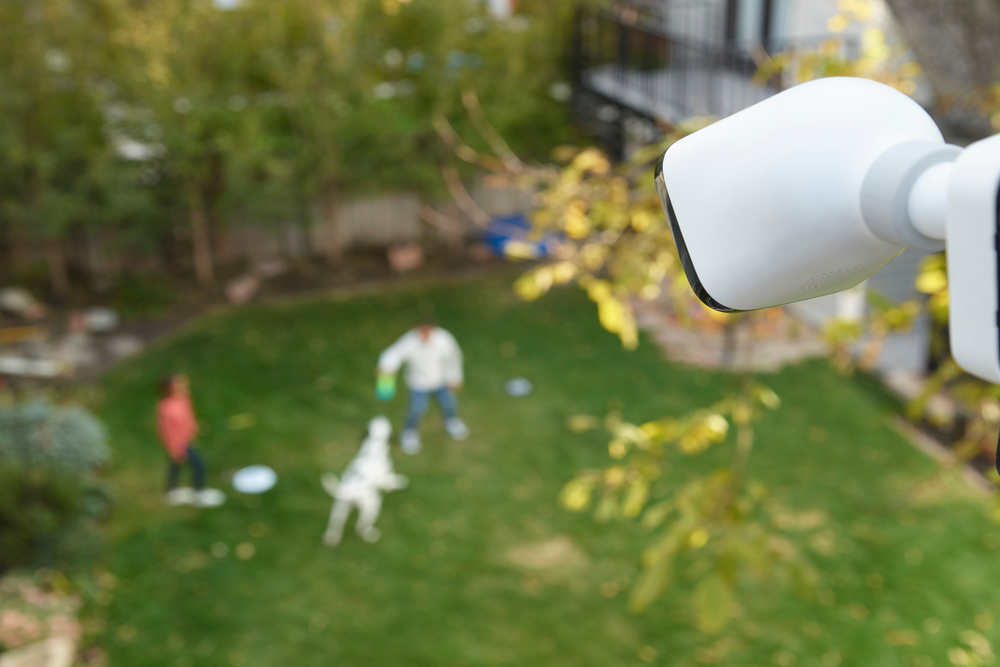 While the features of security cameras vary widely, there are three main types of surveillance cameras:
Outdoor. Outdoor surveillance cameras keep an eye on your property and outside of your home. When looking for an outdoor camera, make sure to choose one that has night vision and the highest quality resolution you can afford.
Indoor. Nanny cams, pet cams, and home cameras are just a few of the different names for indoor cameras. Regardless of what they're called, they all perform the same function -- viewing inside your home. Indoor cameras can be out in the open or more discrete, and can be wireless or wired.
Doorbell. Doorbell cameras are wildly popular, providing whole porch protection. They give you a clear view of your front door area and also allow you to answer the door from your phone, whether you're home or not. These are also effective in deterring package theft.
Regardless of the type of security cameras you have, you should also look for a storage plan that allows you to store your recorded footage for viewing later and save any clips that are important.