Vivint Smart Home Services and Vivint Sky Platform in Cedar Park Texas
Smart home technology is growing in importance and value to homeowners in Cedar Park, Texas. More people than ever want more control, lower energy costs, and improved security within their home. Smart home technology offers all those things, but not all smart homes are the same. What makes Vivint Smart Home, a company with over a million customers and ranking as the leading smart home provider in Cedar Park and North America, different is its intelligence component.
The Vivint Smart Home is unique for several reasons. The system uses a proprietary smart home platform called Vivint Sky that links all smart home components together in a single, networked communication ecosystem. What does all of that mean? Vivint Sky creates an intelligence layer in your smart home system. That means that sensing, processing and wireless communication functions built into each device will interconnect through the central hub enabling you to control your home at the Vivint SkyControl touch-screen panel, the Vivint Sky mobile app, or using voice commands on an integrated Amazon Echo device.
Another way it differs is in what this smart home offers. Unlike other systems, you always get industry-leading devices and components that are superior to the cheap plastic knock-offs that do not last. Plus you get hassle-free service from the time the system is installed and for years later.
Get Vivint at these Cedar Park, Texas locations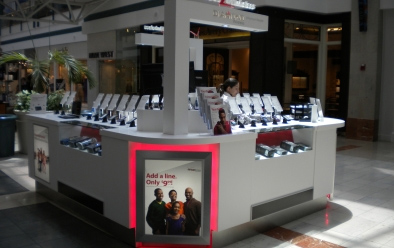 Cedar Park, Texas 78613
Hours of Operation
Mon - Sat: 10:00 am - 8:00 pm,
Sun 11:00 am - 5:00 pm
Get a free quote now
Call 855.290.3685 or fill out the form below
By clicking this button, you consent for Vivint to use automated technology, including pre-recorded messages and texts, to contact you at the number and email provided about Vivint offers. This consent is not required to make a purchase.
No Obligations
Home security systems on Vivint Home keep families safe
Cedar Park, Texas is a family-oriented community where residents hope to raise their families in safety. With a comprehensive set of security devices, safety is one of the ways having a Vivint Smart Home can help.
Door and window sensors on the Vivint Smart Home system will trigger alerts from Vivint Sky when any door is opened or accessed. You can also use them to fortify a medicine cabinet or your child's bedroom window.
The Vivint outdoor camera is another important security component. With motion detection, HD resolution, and infrared night vision, Vivint security cameras notify you through the Vivint Smart Home app whenever there is motion detected outside your door. Meanwhile, Vivint smoke detectors not only sense smoke, they use photoelectric detection to pick up on heat increases that may indicate a fire inside the wall.
Vivint Is the Most Intelligent Smart Home System in Cedar Park, Texas
Life is busy in Cedar Park and the Vivint Smart Home gives you the flexibility you need to manage it easier. As an intelligent smart home tool, it does much more than just allow you to program its features. It also gives you the ability to control the home effortlessly. The Vivint system operates around a centralized hub—Vivint Sky—which integrates all connected devices into a single control dashboard that can be accessed three ways: Vivint SkyControl touch-screen panel, the top-rated Vivint Sky mobile app, and through voice commands using an Amazon Echo device. Every household has its own needs and operates on its own terms. There are countless ways a Vivint Smart Home might benefit you. Specifics depend on your circumstances, but here a few of the potential ways a Vivint system might be useful to you.
Caller ID for your door - Vivint Doorbell Camera lets you see and speak to visitors at your door either on the Vivint SkyControl panel or the Vivint Sky mobile app.
Fine tuned hospitality - Smart locks let you lock and unlock doors from anywhere so you don't have to leave guests waiting when you get delayed.
Self-adjusting climate controls - Vivint Element Thermostat learns your preferred settings and adapts them around your routines to optimize energy consumption without sacrificing comfort.
Upgrading to a Vivint Smart Home in Cedar Park, Texas Is Easier Than Ever
It's easy for you to get the Vivint Smart Home system installed in your Cedar Park, Texas home. Contrary to what many homeowners assume, homes of all ages can be converted into Vivint Smart Homes. Unlike other providers, Vivint Smart Home gives you all of the equipment—up to $1,500 worth—for a best-in-class smart home for free. Vivint Smart Home Pros take care of installation and servicing of all equipment is included as well. Cedar Park, Texas residents can get all of these energy savings, improved home security, and ample convenience for about the same monthly cost as a typical smartphone contract. There's no reason not to.
I have had several experiences with Vivint and I have to say that even  when something goes wrong the do whats best for you and the will correct any issue that comes their way. I just had to tell you how I talked my neighbor into coming on board. He has another alarm company that I will not name but well known to many americans. Well he wasn't home but his alarm was going off for about 20min and I was wondering what was going on so i went across the street and saw that he was not home and not only that the the police did not show as well. I called him and told him that his alarm was going off and that i was outside and could not see anyone inside but i would wait for either the police or him to get there. Well he came about 10 min later. now that means that the alarm had been going  off for 30min no police or his alarm company call him. I told him that every time that my alarm goes off that a Vivint representative comes on the panel and ask the proper questions and that if no response that they would dispatch the proper emergency as needed. So after I gave him a quick show of how my panel worked and what Vivint could do for him. I noticed that within about a week he had your Vivint sign in his yard. He and his wife came over to thank me and said that now with Vivint they feel safer and having me in the neighborhood is extra added protection. 
Robert S.,
Cedar Park, TX
Watch our customer videos