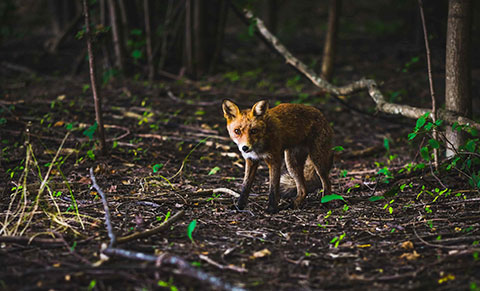 In the world of home construction, one of the most important features new homeowners want is a large, private backyard. A yard filled with foliage allows a family to maintain a connection to nature. With busy family schedules packed with constant activities, it's nice to have a backyard oasis for an easy escape. However, there are always security issues to keep in mind, and protecting your home and family with an outdoor camera is important.
Security risks in our own backyard
A few concerns come along with the strong desire for a large, tree-filled backyard. For those with pets and small children, there's the worry they'll wander far into the wooded area and get lost. If the yard is quite private, then there's also a risk that intruders will have easy access to the home from the rear. Backyards are often more vulnerable to burglars because they tend to be quiet and private — a perfect combination for intruders.
There are also plenty of creatures that try desperately to share your backyard. As much as you want to keep your space designated for humans and domesticated pets, sometimes nature wins. Animals like foxes, raccoons and coyotes can find their way into the yard. If you have small children or smaller pets, these unwanted wild animals can wreak havoc.
Securing your backyard with an outdoor camera
Homeowners often overlook the importance of securing the space outside their home as a way to protect against unwelcome guests. Installing an outdoor camera can provide a homeowner with peace of mind by keeping an eye on your backyard at all times.
Security camera systems have come a long way. A camera provides you with remote access to your home and yard throughout the day or night, even if you're not there. The system is capable of transmitting real-time images of your home and backyard to your smartphone or computer system wherever you are. You can easily check on your dog while you're out for a few hours or have a peek at your backyard while you're at the office. An intruder could be swayed to steer clear of your home if an outdoor camera is visible because it shows a foolproof security system in action.
If you'd like to learn more about outdoor cameras, contact a Vivint representative today.